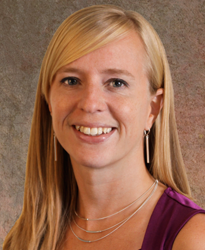 Program Director Karla Hamlen Mansour, Ph.D.
Become an expert in using school-wide and classroom data to make evaluations and decisions.

Data-based decision making is at the forefront of school reform. School leaders are expected to monitor the progress of schools, classes, and even teachers using a wide range of data. This certificate will give you expertise in analyzing and using that data to make the most effective decisions.

Who is this Certificate for?
This certificate is designed for school administrators, educators who seek to become data specialists or consultants for K-12 schools, teachers who wish to improve their understanding of assessment and data, or those interested in education policy. A certificate holder can be an asset to any school district and will have the skills to advise administrators and other faculty in ways to improve assessment and use many types of data to monitor and improve the progress of schools.
Note: This certificate can be completed fully online, offering additional convenience for remote students and those with busy schedules. Learn about our online classes. »
What skills will I learn?

School and District--level decision-making:
Understanding Ohio's value-added and Annual Measurable Objectives (AMO) models for school evaluation.

Classroom-level decision-making:
Designing effective assessments and differentiating Instruction based on data from assessments
Research:
How to collect, understand, and analyze data and understand research to make decisions.

What are the requirements?
The certificate can be completed in 12 credits (4 classes)*:
EDB 574 Data Driven Decision-Making in the Classroom (3 credits)
EDB 572 Beginning statistics for research (3 credits)
EDB 704 Interpreting Student Performance Data (3 credits)
EDB 711* Educational Program Evaluation and Innovation (3 credits)

*EDB 601 or its equivalent (an introductory research course) is a prerequisite for this course.
For more information contact Dr. Hamlen Mansour at k.hamlen@csuohio.edu

Check out the full Educational Research Master's program here.