Diversity & Inclusion 101: Busting Myths & Building Allyship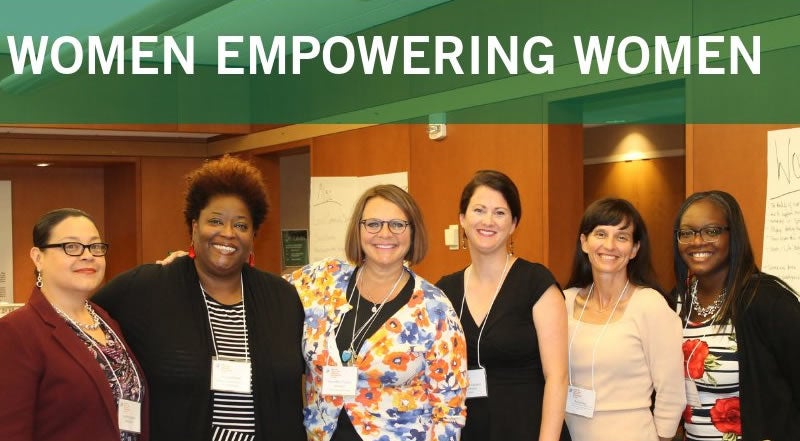 Wednesday, November 13, 2019
8:00am - 10:00am 
Bonda Room (UR 254)
Maxine Goodman Levin School of Urban Affairs
Cleveland State University
1717 Euclid Avenue
Cleveland, OH 44115
Flyer 
Thanks for your interest in this event. We have reached capacity and are no longer accepting registrations. 
About This Event
Join us as we address the action items identified at our Courageous Conversations event held back in March. We'll explore what diversity & inclusion means to different people, bust common myths about race/gender, work together to build allyship, and learn about various resources to assist with breaking down boundaries & stereotypes.
This workshop will be facilitated by our Women's Leadership Diversity & Inclusion Committee comprised of leaders in the public & nonprofit fields. The facilitators are as follows:
Jejuana Brown
Shanette Buford-Brazzell
Allison Morford
Lourdes Negron-McDaniel
All are welcome to attend. Please come with an open mind and the willingness to empower others! Online registration is required. The event is free to attend, but space is limited. A light breakfast will be provided.
Questions? Contact the Center at (216) 875-9971 or a.higl@csuohio.edu.
About the Women's Leadership Series:
The series was launched in October of 2018 to engage and empower public & nonprofit sector leaders throughout Northeast Ohio, while promoting the concept of gender representation at all levels of leadership. The theme – "Women Empowering Women" – hones in on the notion that women should support, empower, and mentor one another. The series' programming is strategically designed to capitalize on this theme of empowerment within sectors where political pressures are at play, resources remain tight, and the competition to rise to executive leadership endures.
This event is part of a leadership series co-sponsored by the Ohio Center for the Advancement of Women in Public Service and the Center for Public & Nonprofit Management.