Biased: Uncovering the Hidden Prejudice That Shapes What We See, Think, and Do
Tuesday April 30th, 2019
4:00 – 6:00 p.m.
Roberta Steinbacher Atrium
Maxine Goodman Levin School of Urban Affairs
Cleveland State University
1717 Euclid Avenue
Cleveland, OH 44115
Flyer 
About this Event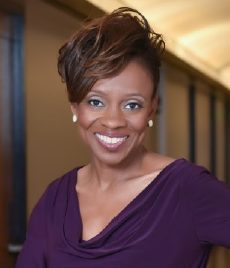 Dr. Jennifer L. Eberhardt is the author of BIASED: Uncovering the Hidden Prejudice That Shapes What We See, Think, and Do. She is a professor of psychology at Stanford and a recipient of a 2014 MacArthur "genius" grant. Dr. Eberhardt has been elected to the National Academy of Sciences, the American Academy of Arts and Sciences, and was named one of Foreign Policy's 100 Leading Global Thinkers. She is co-founder and co-director of SPARQ, a Stanford Center that brings together researchers and practitioners to address significant social problems.
This forum will include a panel discussion moderated by Lee Fisher, Dean and Joseph C. Hostetler-BakerHostetler Chair in Law, Cleveland-Marshall College of Law, Cleveland State University.
This forum is presented by the Cleveland State University Division of University Engagement and the Maxine Goodman Levin School of Urban Affairs Forum Program. This event is co-sponsored by the Maxine Goodman Levin School of Urban Affairs Dean's Diversity Council.
Panelists
Kwame Ajamu, Chairman, Witness to Innocence (wrongfully incarcerated for 28 years)
Rev. Dr. V. Yvonne Conner, Co-Chair, Cleveland Community Police Commission
Dr. Ronnie Dunn, Chief Diversity Officer, Associate Professor of Urban Studies
Emma Keeshin, ACLU Policy Advocate (Criminal Justice/Policing)
Roger Smith, Dir., City of Cleveland Office of Professional Standards/Civilian Review Board