AsiaTown & The Asian American Experience
Thursday, May 16, 2019
4:00 – 6:00 p.m.
Roberta Steinbacher Atrium
Maxine Goodman Levin School of Urban Affairs
Cleveland State University
1717 Euclid Avenue
Cleveland, OH 44115
Event Flyer | Gallery Exhibit | Film Series | Event Video
About this Event
In celebrating Cleveland Asian Festival's 10-year anniversary and National Asian Pacific Islander American Heritage Month, the Maxine Goodman Levin School of Urban Affairs has partnered with Cleveland Asian Festival and OCA-Asian Pacific American Advocates, Greater Cleveland Chapter to present AsiaTown and the Asian American Experience.
Ohio is home to over 238,000 Asian-Americans with almost 67,000 living in the Cleveland Metropolitan area and over 39,000 in Cuyahoga County. When the first Chinese arrived in Cleveland in 1870, Chinatown formed, relocated twice, and eventually evolved to our present day AsiaTown. For many years, AsiaTown remained a hidden gem that unveiled itself more widely in recent years due in part to the popularity of the Cleveland Asian Festival and the growing Asian Pacific American (APA) community. Regardless of where Asian Pacific Americans live, work, or play they have a connection with Cleveland's AsiaTown. Hear our diverse group of panelists talk about their own personal experiences, perspectives on AsiaTown, and the future of the APA community in Cleveland. 

This event is co-sponsored by the Maxine Goodman Levin School of Urban Affairs Dean's Diversity Council.

Panelists: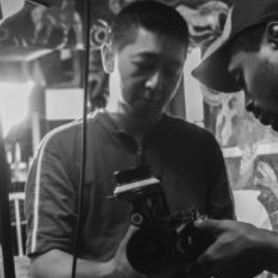 Johnny K. Wu
A native Clevelander raised in Central America, Johnny Wu is, a veteran award-winning producer with an MBA (from Cleveland State University) specialization in branding. Fluent in Chinese, Spanish and English, Johnny is well known and respected within the Asian Pacific American community in Ohio, he is one of the co-founder of the Cleveland Asian Festival, as well as recognized by ethnic cultural groups as the Producer for Cleveland Cultural Gardens' One World Day since 2015. Wu currently sits as an executive board member of St. Clair Superior Development Corp, member of the International Task Force for Cleveland Museum of Art, WKYC Community Council Member, City of Cleveland Consumer Affairs Community Board, VP of Organizations Relation for OCA Cleveland Chapter, to name a few. He is an inductee to two Martial Arts Hall of Fames, and an inductee of the International Indie Filmmakers Hall of Fame.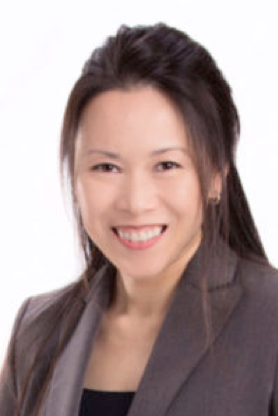 Lisa Wong
Lisa Wong is the President of OCA – Asian Pacific American Advocates, Greater Cleveland Chapter, co-founder of the Cleveland Asian Festival, and recently elected Vice President of Communications for the national OCA – Asian Pacific American Advocates. Lisa has a Bachelor of Business Administration degree in Marketing Communications from Cleveland State University and is a graduate of Neighborhood Leadership Cleveland and the Cleveland FBI Citizen's Academy.  She is a certified Election Day Official for the Cuyahoga County Board of Elections and has worked for the Cleveland Council on World Affairs, The Plain Dealer, The City of Cleveland Department of Public Health, and Minority Business Assistance Center at the Urban League of Greater Cleveland as a Consulting Business Advisor. Lisa is a Cleveland native of Chinese descent and longtime community advocate who was named one of Cleveland's 2017 Most Interesting People by Cleveland Magazine and recently honored with the City of Cleveland Third District Citizen Award. In her spare time, Lisa enjoys working on film projects, both in front and behind the scenes from the Cleveland 48-hour film project to independent films, to Hollywood productions, and performing on the OCA Cleveland Dragon Dance Team.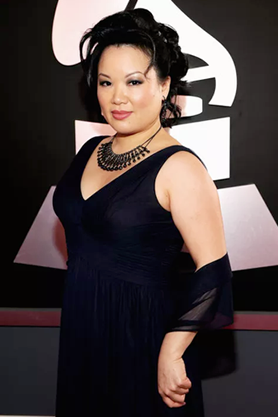 Angelin Chang
Recognized for her poetry and brilliance, internationally acclaimed pianist Angelin Chang is the first American female and the first pianist of Asian heritage to win the GRAMMY® Award (Best Instrumental Soloist with orchestra). Dr. Angelin Chang is Professor of Piano and Coordinator of Keyboard Studies and Coordinator of Chamber Music at Cleveland State University, where she is also Professor of Law at the Cleveland-Marshall College of Law.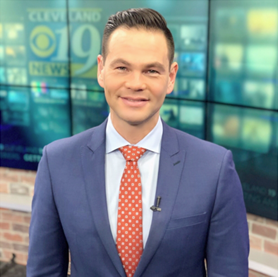 Chris Tanaka
Chris Tanaka is a news anchor for WOIO. Half Japanese, he was actually born in Taipei, Taiwan. Chris has lived in three different countries and seven different states.  Predictably, he loves to travel and experience different cultures and food. Chris can be seen anchoring with Tiffani Tucker Monday through Friday at 4p, 5p, 6p and 11p on WOIO, as well as 7:30p and 10p on WUAB.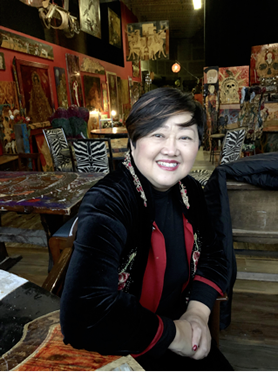 Anne Pu
Anne Pu Ying is a first-generation Chinese immigrant from Shanghai, China and the proud owner and publisher of the Erie Chinese Journal (ECJ), a bi-monthly Chinese and English language newspaper with readerships throughout the Northeastern United States and globally through the ECJ website. She is also President of Global Chinese Service, LLC. Today, Pu Ying is a well-known and respected presence throughout the City of Cleveland and is active in numerous organizations and cultural and social service philanthropic endeavors.  She can be found covering nearly every major event for ECJ, both in and outside of the Chinese community.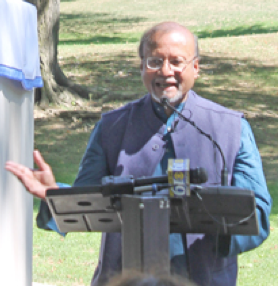 Asim Datta
Asim Datta was born in Kolkata, India and moved to Cleveland in the early 80s.  Even though Cleveland was in the economic doldrums at the time, he discovered much that the region had to offer, and chose to remain. Almost thirty-eight years now.  And never a moment of regret!! 
Asim's passion has always been peoples and cultures, and besides running a travel business for decades which fulfilled his thirst for world, he devoted much of his life to bringing people and cultures of the world together. He strongly believed that colors and cultures enhanced the beauty and richness of any community!! 
He has given his time and effort to his community by serving on boards and committees in refugee resettlement (International Services Center), International Community Day by Cleveland Art Museum's International Cleveland Community Advisory Committee, helped found Worldwide Intercultural Network (now ICC-WIN), helped with the Cleveland Asian Festival, Cleveland International Folk Festival, the Asian Indian Heritage Project, Cleveland Cultural Gardens and its One World Day, and FICA (the Federation of India Community Associations of NE Ohio). As president of FICA, his focus remained on opening doors and windows to the greater community to offer insights in to Indian cultures, and opening the minds of the Indian community to the outside world!! 
Gallery Exhibit:
The "Faces of Chinatown" exhibit makes its second appearance in Northeast Ohio at Cleveland State University in association with OCA-Asian Pacific American Advocates Greater Cleveland Chapter and the Cleveland Asian Festival for Asian Pacific American Heritage Month in May.  "Faces of Chinatown" is an extensive photography exhibit capturing the evolution of the historic neighborhood, Cleveland's Chinatown in and around Rockwell Avenue.  The exhibit first debuted in the summer of 2012 on the second-floor gallery of Asian Town Center in Cleveland's AsiaTown neighborhood.  The exhibit combined the contributions of several award-winning artists.  Photographer Steve Cagan captured current day images, which were combined with historical images provided by local families, as well as selected images from the Cleveland Press Collection at Cleveland State University Library.  Emmy-winning video producers Luanne Bole-Becker and Bob Becker collected oral histories and organized the exhibit and graphic artist Katie (Major) Melnick designed the completed panels. Michael Byun, Lisa Wong, and George Kwan Jr. served on the Advisory Panel; Faces of Chinatown was a project of Asian Services in Action, Inc. (ASIA), with partial funding provided by Cuyahoga Arts & Culture, St. Clair Superior Development Corporation, and Margaret Wong & Associates.
AsiaTown & The Asian American Experience – Brown Bag Film Series
In conjunction with our Forum, we are pleased to offer a Brown Bag Film Series throughout the month of May, facilitated by Kyle Znamenak, Research and Inclusion Specialist, Cleveland State University. The film series is co-sponsored by the Maxine Goodman Levin School of Urban Affairs Dean's Diversity Council.
May 1, 2019 | 12 – 1 pm
The Chinese Exclusion Act "Who Is American?: Immigration, Exclusion, and the American Dream" | 38 min.
Bonda Board Room, UR 254
May 8, 2019 | 12 – 1 pm
Oral History - Documentary of Japanese Americans - Cleveland's Japanese Americans' Experience from Internment Camp to Relocating to the City of Cleveland | 60 min.
Bonda Board Room, UR 254
May 22, 2019 | 12 – 1 pm 
OCA Image TV AsiaTown Highlights Video, Where to Go, and Where to Eat and Shop | 30 min
Sweet Seminar Room, UR 241