Smoke on the Water: Five Decades of Progress Restoring Great Lakes Rivers
Thursday, May 23, 2019
4:00 – 6:00 p.m.
Roberta Steinbacher Atrium
Maxine Goodman Levin School of Urban Affairs
Cleveland State University
1717 Euclid Avenue
Cleveland, OH 44115
Event Video | Flyer 
About this Event
By the late 1960s, every major river that flowed through cities in the Great Lakes basin was ecologically compromised by years of industrial pollution, soil erosion, and invasive species. Many of these rivers "burned" regularly, as oil and industrial chemicals from industry caught fire. The most famous burn was Cleveland's Cuyahoga River in 1969, which was featured in a front cover photo and article by Time Magazine. Many clean water advocates credit this media coverage as the final inflection point leading to passage of the Clean Water Act in 1972. By the 1980s, 46 of the worst rivers and harbors in the basin were designated as Areas of Concern, initiating a more comprehensive approach to restoration of water quality, fish populations and river ecosystems. Hundreds of millions of dollars have been spent to restore these rivers, and the consequences can be seen not only in the core of Great Lakes cities, but in the lakes themselves.
Although these cities and rivers share a history of degradation, each river, and each city, has a unique story generated from the particular ways restoration efforts have been organized. Each community of water professionals, citizens and nonprofit organizations have created new governance mechanisms and engagement initiatives that reflect their values and hopes.
On May 23rd we will bring together a speaker and panel with deep experience on Great Lakes river issues, and about our own Cuyahoga River.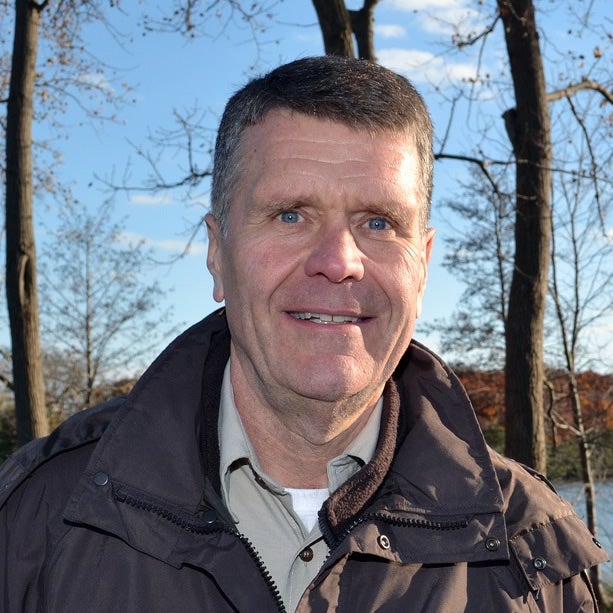 This Maxine Goodman Levin School of Urban Affairs forum features keynote speaker John Hartig, Ph.D, a Visiting Scholar at the Great Lakes Institute for Environmental Research. Dr. John Hartig is currently a Visiting Scholar at University of Windsor's Great Lakes Institute for Environmental Research and the Great Lakes Science-Policy Advisor for the International Association for Great Lakes Research.  For the past 14 years he served as Refuge Manager for the Detroit River International Wildlife Refuge.  John has received a number of awards for his work, including the 2017 Community Peacemaker Award from Wayne State University's Center for Peace and Conflict Studies, the 2016 Edward G. Voss Conservation Science Award from Michigan Nature Association, the 2015 Conservationist of the Year Award from the John Muir Association, and the 2013 Conservation Advocate of the Year Award from the Michigan League of Conservation Voters.  He has authored or co-authored over 100 publications on the environment, including five books: Waterfront Porch; Bringing Conservation to Cities; Burning Rivers; Honoring Our Detroit River, Caring for Our Home; and Under RAPs: Toward Grassroots Ecological Democracy in the Great Lakes Basin.  John's book titled Bringing Conservation to Cities won a Gold Medal from the Nonfiction Authors Association in the "Sustainable Living" category and a bronze medal from the Living Now Book Awards in the "Green Living" category. 
Panelists
Local panelists Jennifer Grieser, Jim Kastelic, and Steve Litt will speak about restoration efforts over the last 50 years for the Cuyhoga. Our panel will share their experiences and the work they have accomplished that have contributed to restoration of the Cuyahoga River, Lake Erie and the revitalization of downtown Cleveland.
Jennifer Grieser is a Senior Natural Resources Manager at the Cleveland Metroparks. She currently serves as Chair of the Cuyahoga Area of Concern Advisory Committee, charged with completing the Cuyahoga River Remedial Action Plan and other restoration initiatives in partnership with state and federal agencies and local stakeholders.  
Mr. Jim Kastelic, Executive in Residence at the Maxine Goodman Levin School of Urban Affairs, has more than 30 years experience as an urban and environmental planner in northeast Ohio. He served at Cuyahoga County Planning Commission, the Cleveland Metroparks, and the Trust for Public Land. When with the County Planning Commission, he led development of the 1992 North Cuyahoga Valley Corridor Concept Plan, a pivotal review of conditions in the urban portion of the river that sparked a series of plans and initiatives focused on river restoration and advocated linking the Towpath Trail from the Cuyahoga Valley National Park to downtown Cleveland.
Wendy Kellogg, Ph.D, is Professor Urban Planning and Environmental Studies at the Maxine Goodman Levin School of Urban Affairs. Her research has focused on Great Lakes water quality and environmental land use planning for more than 20 years, with an emphasis on the role of local governments and stakeholders in watershed planning and governance.
Steven Litt joined The Plain Dealer in 1991 as the newspaper's art and architecture critic. His beats include art museums and galleries, architecture, urban design and city and regional planning. Steve's work has also appeared in ARTnews, Metropolis, Architecture and other publications. He earned a bachelor's degree in art from Brown University, a master's degree in journalism from Columbia University and a master's degree in city planning from Cleveland State University. He has been named best critic in Ohio nine times since 2004 by the Ohio Society of Professional Journalists and the Cleveland Press Club. He is a 2010 winner of the Cleveland Arts Prize and was inducted into the Cleveland Press Club Hall of Fame in 2016.