The Inaugural Norman Krumholz Lecture on The Future of Urban Planning
Wednesday, September 26, 2018
4:00pm - 6:00pm
Roberta Steinbacher Atrium
Maxine Goodman Levin School of Urban Affairs
Cleveland State University
1717 Euclid Avenue
Cleveland, OH 44115
Flyer | Event Video  
About this Event
The Maxine Goodman Levin School of Urban Affairs at Cleveland State University announces the Inaugural Annual Norman Krumholz Lecture on the Future of Urban Planning which will be held on September 26th, 2018 at the College. Dean Roland V. Anglin said of the Annual Lecture: "The College is thrilled to initiate this tribute to Norm Krumholz. His life and career have been devoted to advocating for places of opportunity and not just beautiful places. We wanted to create a continuing way to expand the question of people and place opportunity in Urban Planning, a field so important to Norman's scholarship and professional engagement."
As Dean Anglin continued: "Every year we will ask a nationally known panel of experts in the field to choose an exemplary scholar or practitioner to deliver a September lecture that provokes an important conversation in the College and Urban Planning at large. The Krumholz Lecture will become another critical part of our ongoing effort to be a thought leader in urban planning. This is why we are thrilled and honored that Professor Susan B. Fainstein, a widely recognized scholar in urban planning and design has agreed to deliver the inaugural lecture. Professor Fainstein's work has demonstrated the need to understand how urban form and places are critical components in human achievement and the ideal person to take the Annual Norman Krumholz Lecture on the Future of Urban Planning out of drydock."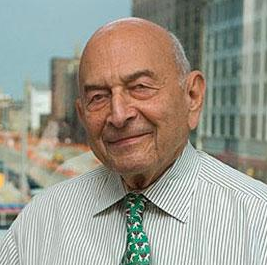 Norman Krumholz is a professor of Urban Studies at the Maxine Goodman Levin School of Urban Affairs. A legendary city planner, community development leader, and planning professor, Professor Krumholz worked as a planning practitioner in Ithaca, Pittsburgh and Cleveland, where he served in the mayoral administrations of Ralph J. Perk, Dennis Kucinich, and Carl Stokes, America's first African-American, big-city mayor.
As a planning practitioner, Krumholz enjoys a national reputation as an early champion of equity planning, defined as considering the impact of any decision on a city's poorest residents, and as enhancing the choices of those who have the fewest choices.
Krumholz is a past-president of both the American Planning Association and the American Institute of Certified Planners. In 1987, he was awarded the Prize of Rome from the American Academy of Rome. He has written or edited five books on planning and urban neighborhoods, and has published articles in many professional journals. His book, Making Equity Planning Work: Leadership in the Public Sector (with Professor John Forester) won the Paul Davidoff award from the Associated Collegiate Schools of Planning for the best progressive book of the year.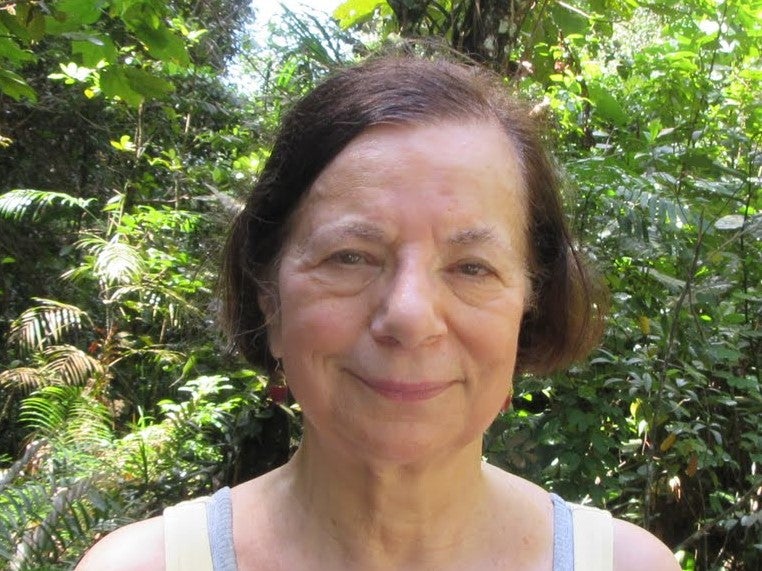 Guest speaker for the inaugural lecture, Susan Fainstein, is a Senior Research Fellow in the Harvard Graduate School of Design. She joined the faculty in 2006 as a professor of urban planning and retired from teaching in 2012. Her book The Just City was published in 2010 by Cornell University Press. Among her other books are The City Builders: Property, Politics, and Planning in London and New York; Restructuring the City; and Urban Political Movements. She has co-edited volumes on urban tourism (The Tourist City and Cities and Visitors), planning theory (Readings in Planning Theory), urban theory (Readings in Urban Theory), and gender (Gender and Planning) and has authored over 100 book chapters and articles in scholarly journals.
Her research interests include planning theory, urban theory, urban redevelopment, and comparative urban policy focusing on the United States, Europe, and East Asia. She received the Distinguished Educator Award of the Association of American Schools of Planning (ACSP), which recognizes lifetime career achievement, the Davidoff Book Award of the ACSP, and has been a resident fellow at the Rockefeller Foundation Center for Scholars at Bellagio.