Friday, June 24, 2022
8:30am – 10:00am
Watch the Event Video
 
About this Event
The Maxine Goodman Levin College of Urban Affairs (Cleveland State University), in partnership with PolicyBridge, is hosting a year-long forum series based on its recent Urban Agenda Resetting the Table. The report explores the core question:  why have so many low-income neighborhoods in Cleveland and its first-ring communities not seen a significant improvement in their quality of life and access to economic opportunity given many efforts to address inequality over the years?
Launched in February, our first forum offered a high-level overview of collective impact and the opportunities it presents in Cleveland. The program was moderated by Randell McShepard, PolicyBridge and panelists included Bradford Davy, City of Cleveland, India Pierce Lee, Cleveland Foundation, and Baiju Shah, Greater Cleveland Partnership.
The second discussion in the series will provide a lens on educational attainment and career-launching efforts in our region. Recent government mandates to slow the spread of COVID-19 illuminated racial disparities in Cuyahoga County schools. According to Resetting the Table "Minority students were more likely to attend under-resourced schools lacking the access to and familiarity with technology that made remote learning possible. The digital divide is partly a reflection of an educational funding divide. Racial disparities that are seen as early as preschool persist long after high school."
While many initiatives have been launched to address inequities, progress in Cleveland has been slow. Please join PolicyBridge and the College of Urban affairs as we examine cross-sector planning around educational attainment and career-launching within our region and examine the opportunities afforded through collective impact.

Program Participants
Moderator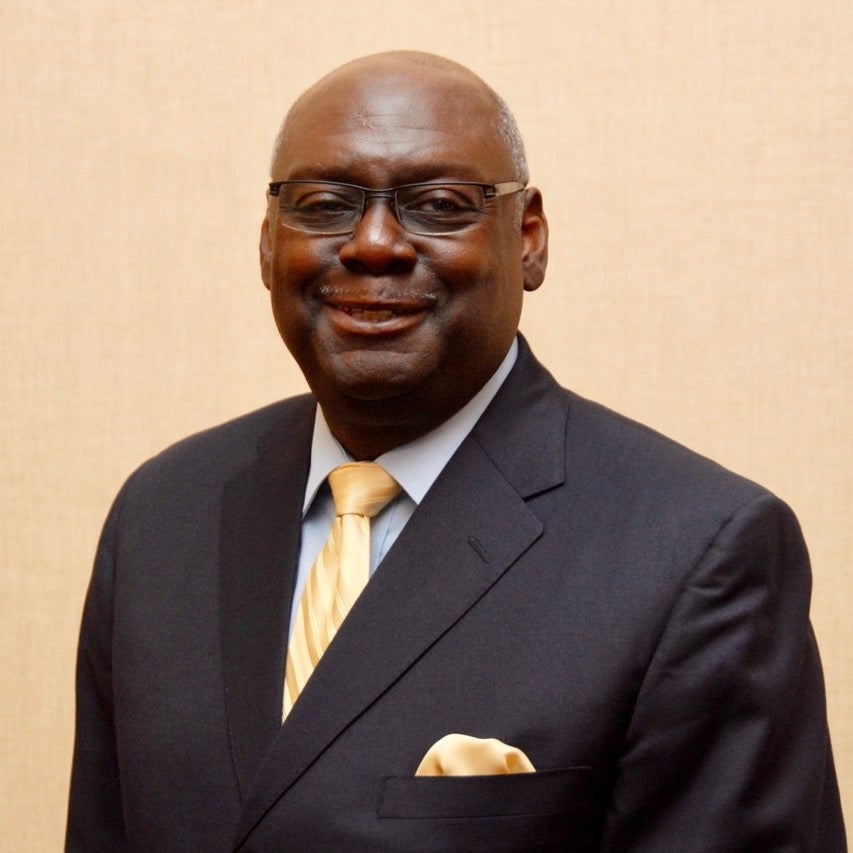 Gregory Brown, Executive Director PolicyBridge
In November of 2009, Gregory L. Brown became the executive director of PolicyBridge a 501c (3) non-partisan public policy research and advocacy "think and action" tank based in Northeast Ohio. PolicyBridge monitors urban policy issues and inform regional public policy debates by framing issues of relevance to African American and other underserved communities. Mr. Brown is also president of Brown & Associates Consulting Services which provides consulting services to philanthropic, public, and nonprofit organizations in the areas of strategic thinking and planning, program and project development and management, organizational development and leadership, community building and organizing, youth development, meeting facilitation, public policy and advocacy, team building, survey research, data analysis and evaluation.
Prior to Brown & Associates Consulting Services, Mr. Brown was executive director and president of The Center for Community Solutions. Under Mr. Brown's leadership, Community Solutions strategically sparked and promoted an understanding of the critical link between human service and economic development. He articulated a message throughout northeast Ohio that Human Capital Development "building an environment that helps and allows all people to reach their full potential to participate in the economic revitalization of the region--is the most important investment that can and should be made." Today, human capital development is on the lips of government officials, community leaders, funders, and service providers around the state. Similarly, Mr. Brown played a key role in helping Greater Cleveland's human services community change the way it viewed the circumstances of young people, moving away from looking solely at their needs and problems and, instead, using an asset-based approach to Youth Development.
Panelists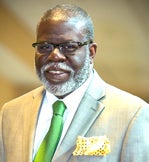 Dr. Roland V. Anglin, Dean and Professor, Maxine Goodman Levin College of Urban Affairs
Roland V. Anglin is Dean of the Maxine Goodman Levin College of Urban Affairs at Cleveland State University. Dean Anglin is recognized for his scholarly and applied work in the area of economic and community development. Dean Anglin is a passionate advocate for public polices and community-based strategies that create social and economic opportunities for marginalized communities and people.
Prior to his appointment as Dean, Dr. Anglin was Senior Advisor to the Chancellor of Rutgers University-Newark and Director of the Joseph C. Cornwall Center for Metropolitan Studies, an applied research institute at the university. Dr. Anglin began his career at Rutgers University in 1987. He was recruited to the Ford Foundation in 1991, where he spent eight years. Dr. Anglin served first as the program officer responsible for community development and was promoted to Deputy Director for Community and Resource Development. After leaving the Ford Foundation in 1999, Dr. Anglin went to the Structured Employment Economic Development Corporation (Seedco), a community development financial intermediary. He is the author and co-author of four books and several peer-reviewed articles. Dr. Anglin sits on several public sector, nonprofit, and private sector boards. He received his doctorate from the University of Chicago, an MA from Northwestern University, and a BA from Brooklyn College (City University of New York).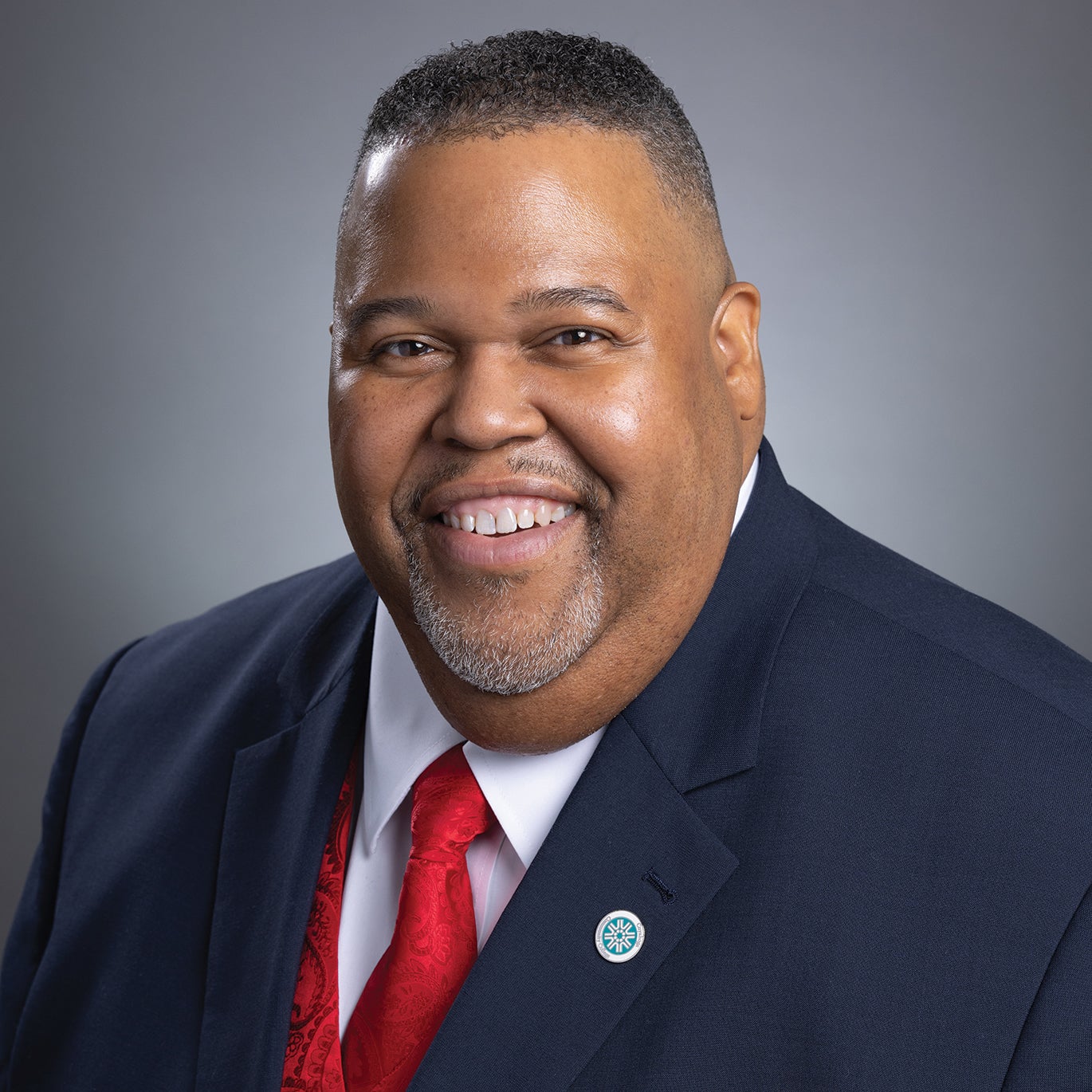 Michael Baston, Ph.D. President-Elect of Cuyahoga Community College
Michael A. Baston Ph.D., began his career as a public interest lawyer representing various educational institutions and social justice organizations. His work with academic clients led him to pursue a second career in academia as both a professor of legal studies and business, and as a student affairs administrator. Dr. Baston has served as the president of Rockland Community College- (New York) since 2017. Under Dr. Baston's leadership, he helped RCC launch a Hospitality and Culinary Arts Center, a new guided pathway influenced academic school model, Career and English Skills Academies to address middle-skills workforce needs, and secured $30 million in grant, capital, and other fundraising efforts, including back-to-back Title V Developing Hispanic-Serving Institution awards, the largest grants in RCC history. Dr. Baston's Steps Beyond Statements Initiative has helped to signal specific steps that educational institutions can take to foster inclusive excellence.
Dr. Baston is the chairman of the Black Male CEO Educators network and is on the Board of Directors of the American Association of Community Colleges (AACC), the primary advocacy organization for the nation's community colleges, where he also serves as Chair for their Commission on Diversity, Equity and Inclusion. He is co-chair of Jobs For The Future's Policy Leadership Trust and a member of the National Advisory Board of the Center for Community College Student Engagement. He served as Designer in Residence for Education Design Lab, a national nonprofit that designs, tests, and implements unique higher education models and credentials that address the rapidly changing economy and emerging technology opportunities. In 2021, he was named a Complete College America Fellow, and also joined the Community College Workforce Coalition.
In May, the Board of Trustees of Cuyahoga Community College (Tri-C) announced, that Dr. Baston will become Tri-C's fifth president. He will succeed Alex Johnson, Ph.D., who will step down June 30.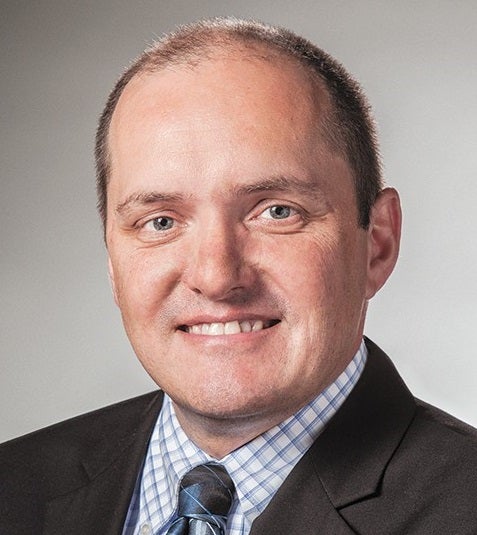 Eric Gordon, CEO Cleveland Metropolitan School District
Eric Gordon was appointed Chief Executive Officer of the Cleveland Metropolitan School District in June 2011 after serving as the district's Chief Academic Officer for four years. He is responsible for the leadership and daily management of Cleveland's 35,600 student school district.
In July 2012, Mr. Gordon led a citywide coalition to develop Cleveland's Plan for Transforming Schools or The Cleveland Plan which has resulted in dramatic improvement in academic performance over the last decade, including a 29 percentage point gain in graduation rates to a record 80.9%. Following years of decline in post-secondary enrollment for CMSD students despite the increasing graduation rates, Mr. Gordon then led a city-wide coalition in bringing Say Yes to Education to Cleveland that, for the next 25 years, will make CMSD students eligible for full-tuition scholarships upon graduation. After launch of the Say Yes scholarships, CMSD saw its first increase in postsecondary education enrollment in five years, from 44 percent to 49 percent.
Among his many awards, CEO Gordon received the Green-Garner Award of the Council of the Great City Schools in 2016, distinguishing him as the top Urban Educator of the Year, the highest national honor for an urban school superintendent. In addition to being named one of Cleveland Magazine's Most Interesting People" early in his tenure as superintendent, Mr. Gordon's active engagement in the Cleveland community has been noted with a number of community awards, including the Diversity Center of Cleveland's Humanitarian Award, Inside Business Magazine's Power 100 Award and Smart Business Magazine's Top 50 Award, which honors the most successful executives in northeast Ohio, and most recently the Martha Holden Jennings Foundation's Outstanding Ohio Superintendent Performance Award.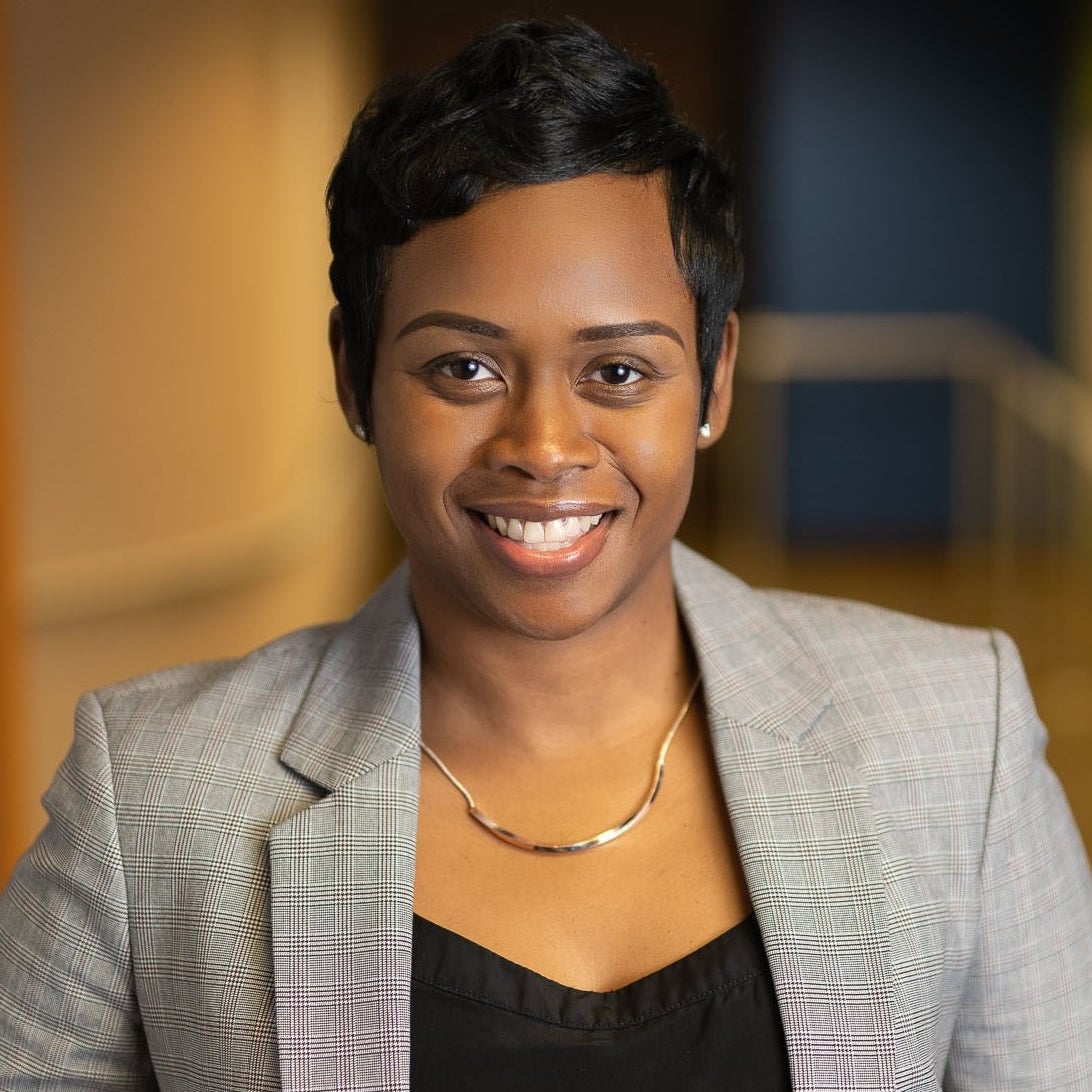 Autumn Russell, Executive Director Greater Cleveland Career Consortium (GCCC)
Autumn Russell, a recognized thought leader on aligning education and workforce systems with an equity lens, serves as Executive Director of the Greater Cleveland Career Consortium (GCCC)— a collective group of cross-sector partners who are committed to ensuring all youth graduate high school with a career vision and plan. Throughout her career, she has been dedicated to career pathway design and work-based learning models. Prior to GCCC, Russell co-designed Early College, Early Career, a nationally recognized best practice youth apprenticeship program. Earlier in her career, she managed education reform strategies at the Ohio Department of Education, served as Diversity Director at the Cleveland Metropolitan School District, and managed workforce development programs at Cleveland State University and Cuyahoga Community College. Autumn holds a masters in education administration and leadership and a bachelors in organizational development. Past awards for her work include Crain's Business 40 Under 40, Greater Cleveland Partnership's Economic Inclusion Champion, and Bank of America's Neighborhood Builder. Russell is a class of 2021 Leadership Cleveland graduate, and a community leader who serves on the Boards of Karamu House and Big Brothers Big Sisters of Greater Cleveland.