Posted on June 10, 2021 at 2:15 PM, updated November 23, 2022 at 1:46 AM Print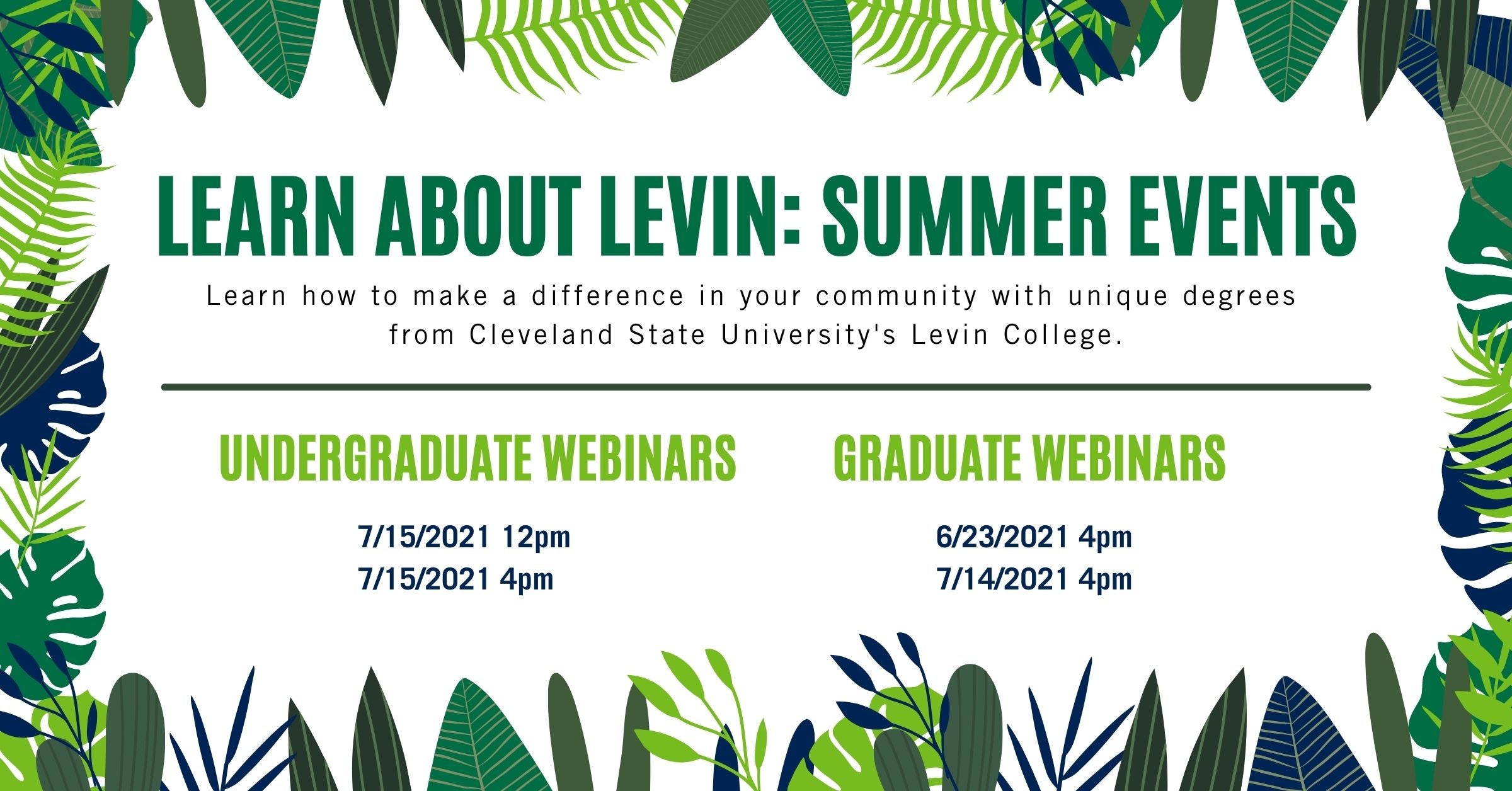 Learn how to make a difference in your community with unique degrees from Maxine Goodman Levin School of Urban Affairs.
Register for a summer webinar today: 
Please contact Kristen Blazek at UrbanPrograms@csuohio.edu for more information. We look forward to seeing you this summer!