Posted on June 3, 2022 at 12:57 PM, updated October 4, 2022 at 8:13 PM Print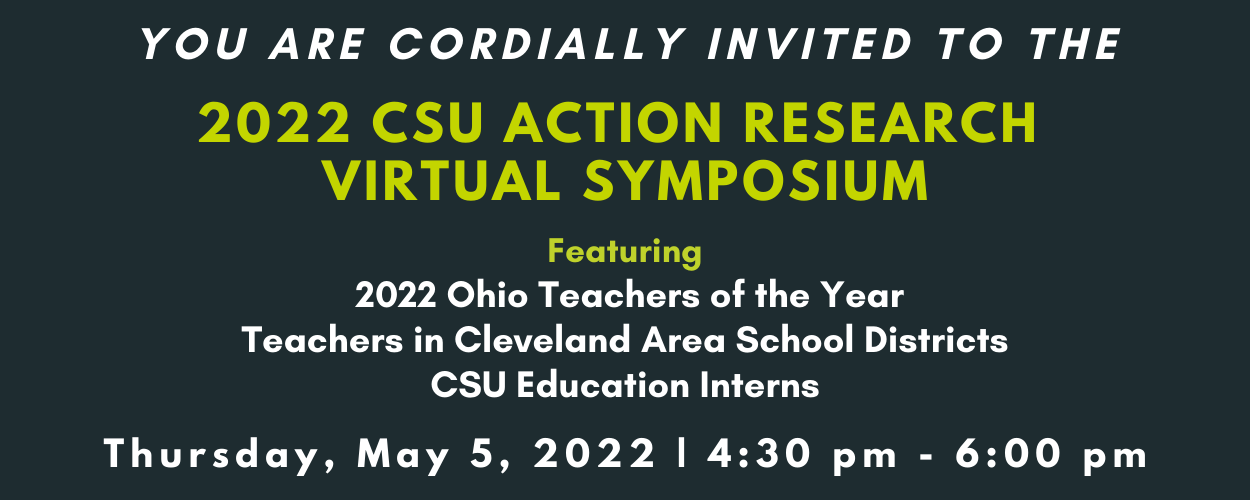 Join us for the 2022 CSU Action Research Virtual Symposium annual event. This year, we are excited to announce that Ohio Teachers of the Year will join us to present their action research projects. 
Partnered with University faculty, our K-12 practitioners including Ohio Teachers of the Year, Cleveland K-12 teachers, and CSU education interns will showcase their projects and practices. You will get the chance to learn about our practitioners' current practices, supported by their research findings in various Ohio k-12 school districts.  
After registering, you will receive a confirmation email containing information about joining the meeting.)
If you have questions about this event please contact Therese Spence at t.spence@vikes.csuohio.edu.
Learn about the CSU Action Research Program here: https://sites.google.com/view/csuactionresearchprogram.