Posted on May 25, 2023 at 3:13 PM, updated May 25, 2023 at 3:23 PM Print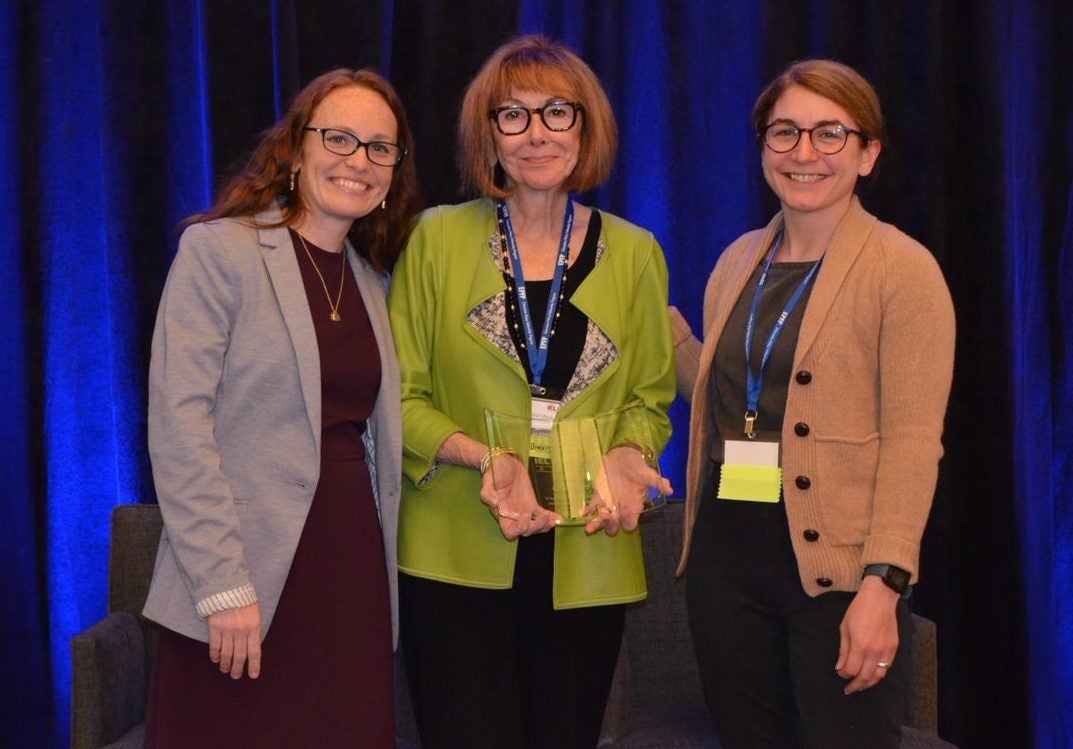 In honor of 15 years of working together, IEL's Senior Director of Policy, Mary Kingston Roche (far left), presented a glass plaque to CEL Director Dr. Deborah Morin (center), and CEL Liaison Claire Foley.
During the 2023 Washington Policy Seminar in March, Levin's Center for Educational Leadership (CEL) was honored for its 15-year partnership with the DC-based Institute for Educational Leadership (IEL). CEL at Cleveland State University is home to the Ohio Education Policy Fellowship Program, which is designed to develop strategic leaders in education with capacity to create sound public policy aimed at improving outcomes for children and young people.
Program Fellows are invited to develop a policy project that has the potential for implementation in their organizations. The annual three-day Policy Seminar in Washington, DC, brings together Fellows from across the country for the opportunity to meet with their representatives in Congress and to hear from national thought leaders in education policy. This year's Ohio Fellows met with education policy staff from Sen. Sherrod Brown's and Sen. JD Vance's offices.
Earlier in the program year, Ohio Fellows attended a Regional Leadership Forum in Gettysburg, PA. CEL also partnered with Ohio University's Patton College of Education to convene for Fellows a Rural Education Policy Session in southern Ohio in the Fall of 2022.
CEL is currently seeking candidates for its 2023-2024 Cohort of Education Policy Fellows. Information about the program can be found here. »