Posted on May 18, 2017 at 5:47 PM, updated June 14, 2022 at 9:58 AM Print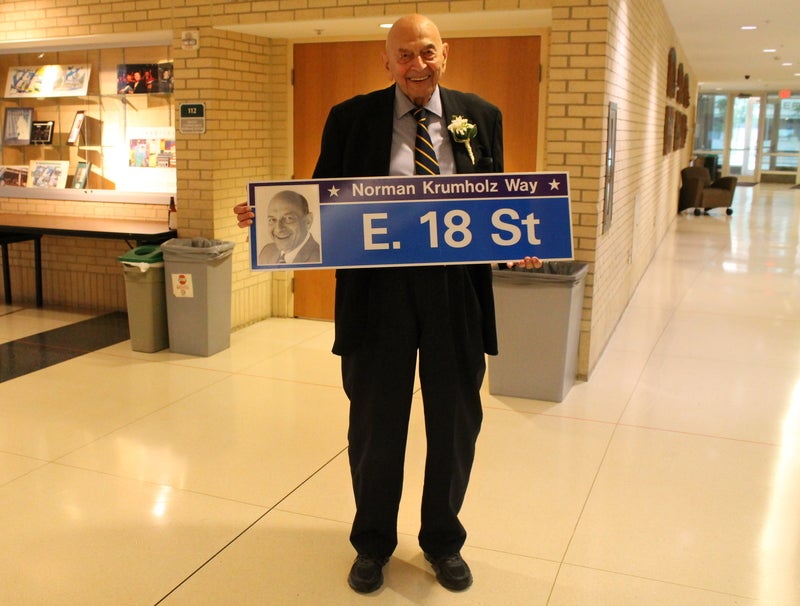 Come celebrate the 90th birthday of Emeritus Professor Norman Krumholz.
Date/Location
Thursday, June 15, 2017, 4:30-7:30pm
Maxine Goodman Levin College of Urban Affairs
Roberta Steinbacher Atrium
Cleveland State University
1717 Euclid Ave
Cleveland, OH 44115
About
Join friends, colleagues, students, and alums for hors d'oeuvers and beverages in celebration of the 90th birthday of Professor Norman Krumholz.
As part of the festivities, the City of Cleveland will rename the one-block stretch of East 18th Street from Euclid Avenue to Chester Avenue as Norman Krumholz Way.
Please RSVP to Barb Benevento at b.benevento@csuohio.edu. No gifts please!