Posted on February 4, 2022 at 7:01 PM, updated June 13, 2022 at 10:13 PM Print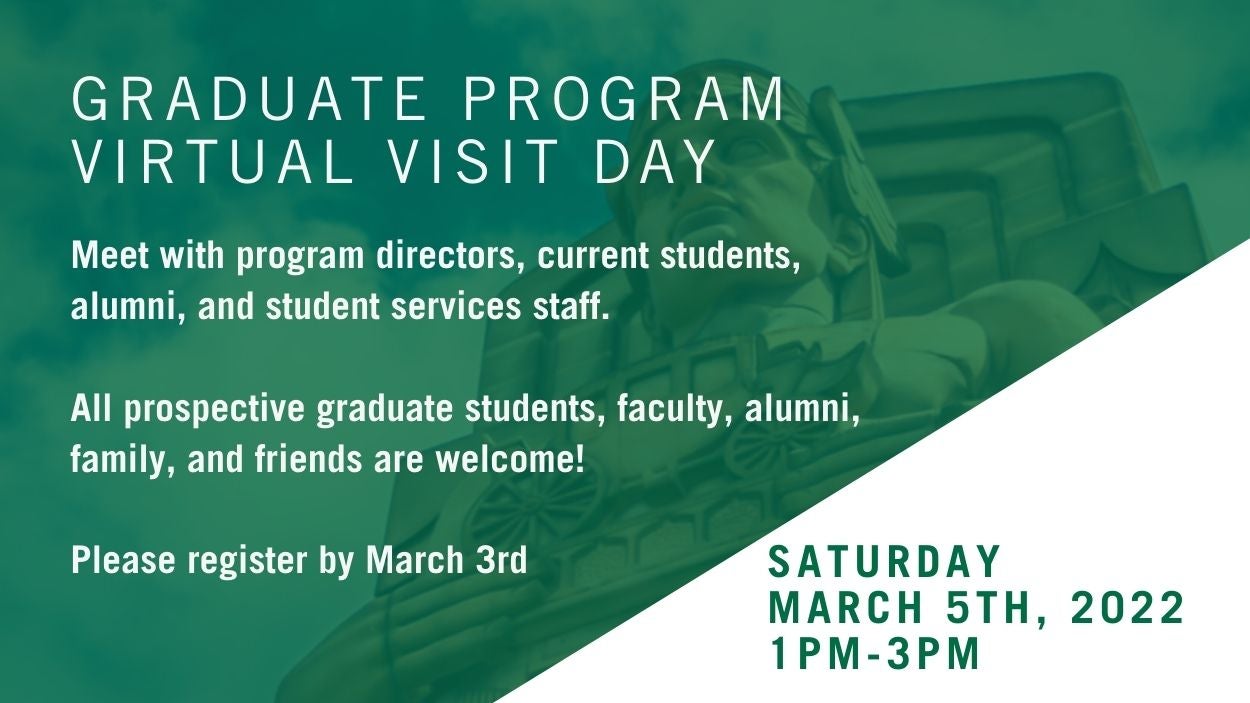 The Maxine Goodman Levin College of Urban Affairs cordially invites you to our Graduate Program Virtual Visit Day which will be held on Saturday, March 5, 2022 from 1:00-3:00pm.
Learn about Levin graduate programs and admission requirements for Fall 2022! Faculty and staff will be available to answer your questions.
Contact Kristen Blazek at UrbanPrograms@csuohio.edu for more information. 
Please register by Thursday, March 3, 2022 here: https://go.csuohio.edu/register/levinvisitday