Posted on November 12, 2020 at 9:46 PM, updated November 23, 2022 at 1:46 AM Print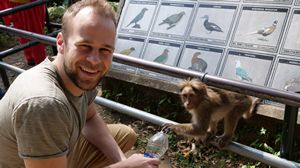 ​​​​​​​
Ariel Travis is a 2016 graduate of Maxine Goodman Levin School of Urban Affairs' Bachelor of Arts in Urban Studies program.
I founded and currently run SignHero, a sign and display company. We are one of America's leading brands for real estate signs for private home sellers and for car magnets. When COVID-19 hit, we decided to aid in the response and are now also one of the top-selling brands for sneeze guards (the plexiglass barriers you see on store counters). This year, we have already sold over 10,000 sneeze guards to over 6,000 local and national customers – including individuals, businesses, schools, nonprofits, and the government.