Posted on June 6, 2017 at 3:29 PM, updated November 23, 2022 at 1:46 AM Print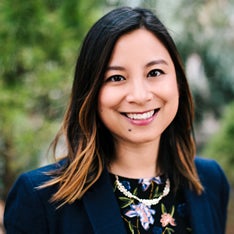 Joyce Pan Huang is a 2016 graduate of the Master of Urban Planning and Development program.
I enrolled in the program with a desire to practice in the city upon graduation. Because I am a transplant, I wanted to become more connected with the people and projects based around real urban issues in Cleveland. I didn't want my education to be simply theoretical, but  to be grounded in reality. Maxine Goodman Levin School of Urban Affairs provided me with the opportunity to participate in meaningful work with real clients.
See other Maxine Goodman Levin School of Urban Affairs profiles. »