Posted on July 7, 2023 at 2:15 PM, updated July 7, 2023 at 10:24 PM Print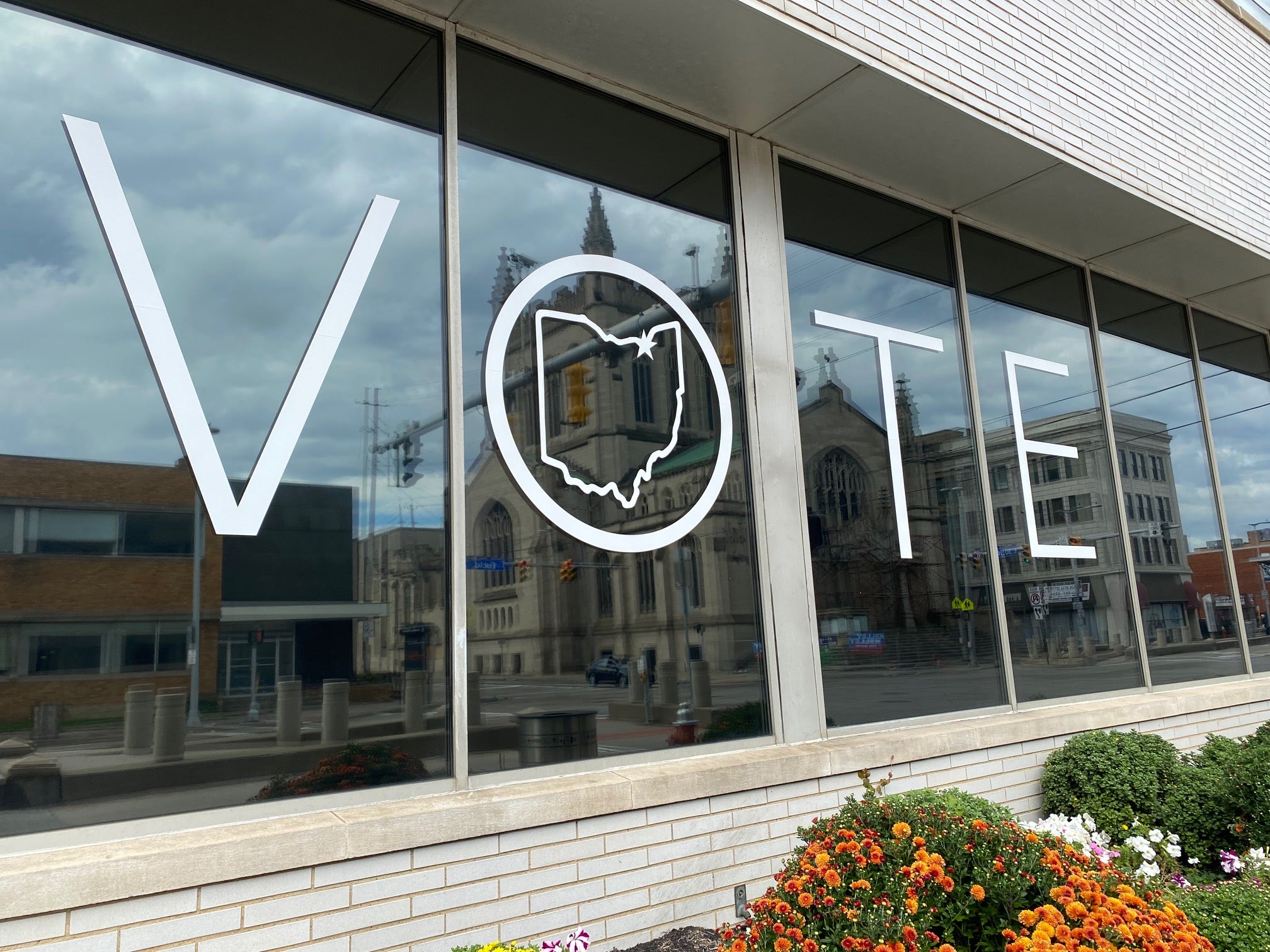 The upcoming Ohio special election presents a significant opportunity for Ohio residents to exercise their right to vote and make their voices heard on Issue 1. On August 8, voters will decide whether to change the threshold for amending the state constitution.
Regardless of your political affiliation, it is essential to recognize the value of being an active participant in the democratic process and the impact it can have on our communities—both on- and off-campus.  If you are eligible to cast a ballot in the state of Ohio, it's important to be aware of these deadlines when it comes to voting this summer:
THE LAST DAY TO REGISTER TO VOTE IN THIS SPECIAL ELECTION IS JULY 10, 2023.

IF YOU PREFER TO VOTE BY MAIL, ENSURE YOU REQUEST YOUR MAIL-IN BALLOT BY AUGUST 1, 2023. IT MUST BE RETURNED BY AUGUST 12, 2023 (OR POSTMARKED BY AUGUST 7, 2023 IF MAILED IN).

THE OHIO SPECIAL ELECTION ITSELF WILL BE HELD ON AUGUST 8, 2023.
Learn more about Issue 1 by visiting the Office of Civic Engagement's website at levin.csuohio.edu/oce/office-of-civic-engagement.
Every Vote Counts
As Vikings, it's critical to be informed about the election's implications, but even more important that those of us who can do participate in the act of voting and help shape the future of our communities.
Anita Ruf-Young, director of the Office of Civic Engagement (OCE) at Cleveland State University, is very passionate about that collective voice—particularly students—engaging their constitutional right to vote.
 "We're nonpartisan, not pushing any candidates or platforms. We just want all the questions answered," she said. "We want all people involved in the process. We want all students—all voters—to get and stay involved, drawing their own conclusions by being informed and getting and staying engaged."
Led by Ruf-Young, the OCE introduced a new curriculum called Vikes Vote to "Introduction to University Life" (ASC 101) in Fall 2020, targeting "first-year students to create lasting habits" with benefits beyond voting, including volunteering for campaigns and going door-to-door for the most recent census.
These efforts helped CSU land a "Voter Friendly Campus" designation, an initiative led by Fair Elections Center's Campus Vote Project and Student Affairs Administrators in Higher Education—joining 231 campuses across 37 states and the District of Columbia.
It also led to CSU's recognition by the ALL IN Campus Democracy Challenge (aka ALL IN) as a 2022 "Most Engaged Campus for College Student Voting," and for Ruf-Young herself to win the 2023 David Hoch Award for encouraging service learning.
She says that the campus community at CSU has long been driven to participate.
"Students are more likely to vote and to be politically active for the rest of their lives when they're exposed to doing so at an early age," Ruf-Young said in a CSU feature story back in 2021.
"If you don't get to them now, they're much less likely to exercise their right to vote later in life," she added. "We want them to be active in their communities too, because that impacts us all."
Visit the Office of Civic Engagement at levin.csuohio.edu/oce/office-of-civic-engagement to learn more about voting rights.
Because voting, like life, is not a spectator sport.