Posted on June 3, 2022 at 1:03 PM, updated June 16, 2022 at 1:23 PM Print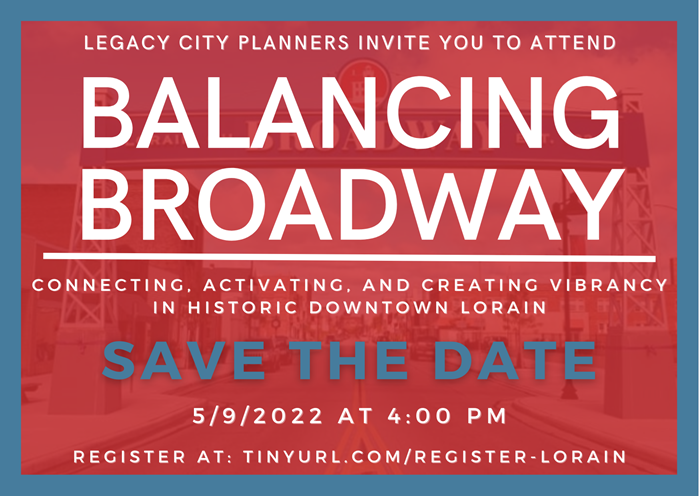 Join us on Monday, May 9, 2022 for Levin College's UST 611 Planning Studio Project presentation.
This semester the class client is the City of Lorain, where students are working on a plan for the downtown Broadway district. They are developing recommendations that foster a connected, vibrant, and active downtown community on the waterfront.
The presentation will take place using a hybrid of Zoom meeting and in-person format on Monday, May 9 from 4:00-5:30pm. The presentation will begin shortly after 4pm and will be followed by a Q&A session. The students look forward to sharing their compelling ideas with you and hearing your feedback. We hope you can join us!
Registration is required to attend the presentation on Zoom. After registering, you will receive a confirmation email containing information about joining the meeting.
If you would like to register to attend in-person at the Levin College, please email t.hilde@csuohio.edu with your name and the number of participants attending. Seating availability is first come first serve, so please make sure to plan accordingly and inform us of your plans in advance. We will provide you with additional details upon receiving your email.