Registration has been closed for this workshop. 
Course Credit: 4 Contact Hours
Session Date(s): Monday, July 19 & Wednesday, July 21, 2021. 1:00pm to 3:00pm each day. 
Location: This workshop will be held online via Zoom.
Course Fee: $120
Payment Methods: Major credit cards, corporate checks, and staff development funds welcome. Read more. »
Notes:
*50% scholarships are available for the first 20 participants who register. Scholarships are funded by the Wenk Family Charitable Foundation. 
 
Workshop Overview
This four-hour course will examine the science of negotiating in professional settings. Participants will discuss how the "Good Girl Syndrome" impedes success when applying for a job, negotiating a raise or promotion, accepting praise or criticism, and more. The class will practice leadership tools and techniques to move beyond gendered stereotypes, while creating a culture of empowerment, advocacy, and support for leaders of all genders.
Learning Objectives:
1. Learn how to respond to a colleague who "mansplains" in the work setting;
2. Learn and practice negotiation, leadership, and advocacy tools and techniques to know your worth, show your worth, and use your worth;
3. Learn from and network with community members – brainstorming ideas to create a culture of advocacy, support, and empowerment.
This workshop is part of the Women's Leadership Series: Women Empowering Women. The series was launched in October of 2018 to engage and empower public & nonprofit sector leaders throughout Northeast Ohio, while promoting the concept of gender representation at all levels of leadership. The theme – "Women Empowering Women" – hones in on the notion that women should support, empower, and mentor one another. The series' programming is strategically designed to capitalize on this theme of empowerment within sectors where political pressures are at play, resources remain tight, and the competition to rise to executive leadership endures.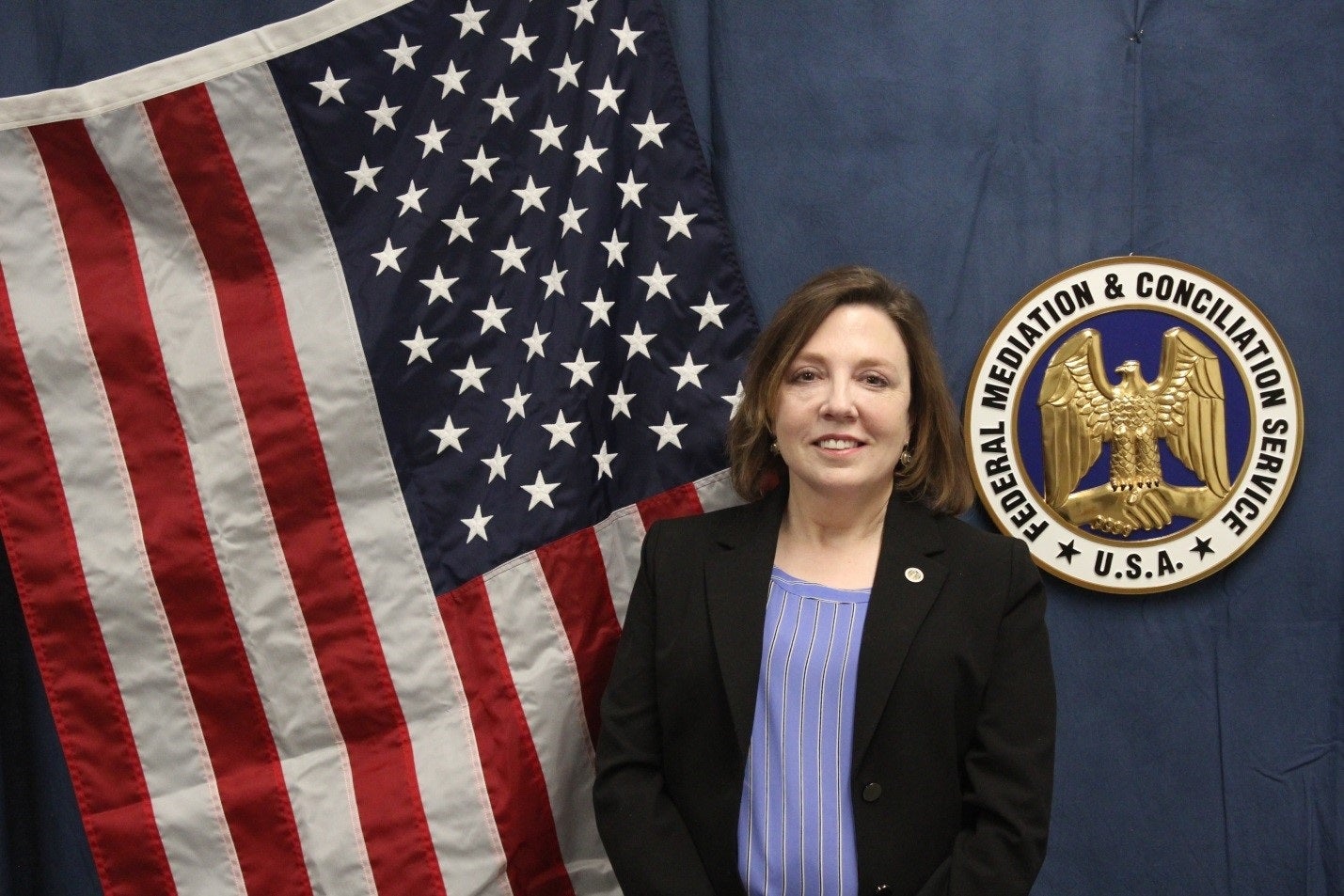 Instructor Bio
Barbara Baker is a Commissioner with the Federal Mediation and Conciliation Service in Independence, Ohio. As a Federal Mediator, she assists parties in collective bargaining negotiations and mediates labor and employment disputes in the private, public, and federal sectors. In addition, Ms. Baker trains labor advocates and management in collective bargaining including bargaining processes, contract administration, steward/supervisor training and developing effective labor management committees. She also provides training in communication skills such as conflict resolution, active listening, and communication dynamics. She has developed training on team building using vision, and leadership skills. In addition, Ms. Baker facilitates person to person dialogues as well as group discussions to promote strong workplace relationships.
Ms. Baker began her career as an attorney with Baker Hostetler, Columbus, Ohio in its Labor and Employment Law group. Her practice focused on preemptive training to minimize labor management disputes and litigation. She subsequently worked for the Ohio Department of Insurance and was the liaison with the Ohio Attorney General's Office for EEOC matters. After relocating to Cleveland, Ohio, Ms. Baker was employed by Thomson Reuters. Prior to joining FMCS, Ms. Baker was Assistant General Counsel and Director at Hyatt Legal Plans, Cleveland, Ohio. In this position she advised the company on labor and employment law, participated in collective bargaining negotiations and developed and presented a wide variety of training programs.
Ms. Baker graduated summa cum laude from Capital University in 1981 with a B.A. in History and Political Science and a minor in French. She studied International Relations at Georgetown University and received her Juris Doctor from Northwestern University School of Law. At Northwestern, she was a member of the Jessup International Moot Court and Negotiations Team.
Group Discussions
The followng community leaders will facilitate small group discussions on day 2:
Ida Ford, Workforce Development Board Administrator at OhioMeansJobs | Cleveland-Cuyahoga County
Carolyn Brommer, Regional Director (Eastern US) at the Federal Mediation & Conciliation Service
Catherine Tkachyk, Chief Innovation and Performance Officer at Cuyahoga County 
Course Fee & Payment Methods
Tuition for this workshop is $120.
50% scholarships are available for the first 20 participants who register. Scholarships are funded by the Wenk Family Charitable Foundation. 
Participants must attend both sessions.
Notes:
Registration is currently closed for this workshop.
Major credit cards accepted.
If you prefer to receive an invoice and pay via corporate check contact Nina Antonik (n.antonik@csuohio.edu). 
If you are a CSU employee you may be able to use faculty/staff development funds to pay for this workshop. The form can be obtained from the CSU Human Resources Benefits Form page. Please send a copy of the completed form to the Division of Continuing and Extended Education at conted@csuohio.edu or UR 141. 
​​​​​​​
Refund Policy
Refund to original payment is made at 100% when a registrant cancels attendance at least two business-days prior to the start of the first class. Alternatively, the registrant can choose to transfer paid tuition to a later, equivalent course of their choosing within the same college or school at no additional cost when giving a two business-day cancellation notice. Requests must be submitted to Nina Antonik (n.antonik@csuohio.edu). Click here for more information about Cleveland State Univerisity's refund policy.
 
Cancellation Policy 
Cleveland State University reserves the right to cancel a workshop and refund the workshop fee in the event that there are an insufficient number of registrants. 
 
Questions
If you have general questions about this workshop please contact Alexandra Higl-Timms (a.higl@csuohio.edu). For questions about workshop registration and payment contact Nina Antonik (n.antonik@csuohio.edu).
​​​​​​​ 
Professional Development
The Levin College of Public Affairs and Education offers a wide range of custom designed courses, workshops, and seminars. See the Professional Development Course Listing for this semester's schedule.