​​​​​​​​​​​​​​Ohio CPM Program | Program Flyer | Program Handbook | Press Release | Program Alumni | Program Instructors 
---
Instructor Profile Series 
Meet Bruce Hennes
​​​​​​​Chief Executive Office, Hennes Communications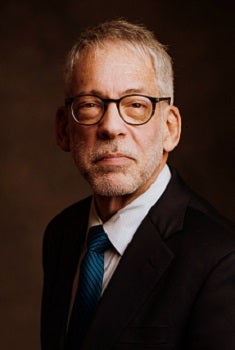 ​​​​​​​​​​​​​​Tell us a little bit about Hennes Communications. 
Hennes Communications, based in Cleveland, is one of the few firms in North America focused exclusively on crisis management and communications. We serve government agencies, corporations, manufacturers, education and healthcare institutions – as well as law firms and their clients – that are "on trial" in the Court of Public Opinion. Unlike most public relations firms, our highly trained and focused staff includes only senior-level consultants with many years of experience in crisis communications and other "mission-critical" assignments. The firm's past and present clients include the Cleveland Host Committee for the 2016 Republican National Convention, the American Public Power Association, Avery Dennison, Lubrizol, Kent State University and the National Aeronautics and Space Administration, as well as scores of law firms and municipalities across the continent. Our bios, along with a full list of clients we recently have worked with and trained, can be found at www.crisiscommunications.com. 
Tell us a little bit about what you do. 
As CEO, I provide the overall strategic guidance for the firm and the enhancement and protection of our brand. I am responsible for news business development. As such, I do over 75 speaking engagements, seminars and continuing education classes across the country. For the most part, direct client work is handled by our full-time staff led by managing partner Thom Fladung. Thom is the former managing editor of The Plain Dealer, Akron Beacon Journal and Detroit Free Press. 
Which session do you facilitate? 
Crisis Management and Communications (Leadership Academy) 
What's one of your favorite memories of the program? 
The best part is coming across my former students and seeing their professional successes. 
Describe your teaching style. What sorts of activities do you incorporate during your sessions? 
I have a rather energetic teaching style. It's a bit traditional in that it's mostly lecture – with lots of Q&A's strewn throughout – but since the anonymous evaluations are, for the most part, laudatory, I tend to repeat what's worked in the past. 
What's one lesson you hope participants walk away with? 
Actually, I have four lessons I hope my students will never forget: Tell the truth, tell it all, tell it first, and tell it fast. 
What's the best piece of (professional development) advice someone has given you? 
To figure out what I really love to do – and then to do it. And the money will follow. That way, I never really have to "work." And I haven't – not for more than 30 years. 
In your opinion, what does an effective public manager look like? 
An effective public manager has both the technical and political skills to move the agenda forward. 
In your opinion, what's Ohio's best-kept secret? 
It's not really secret: the price and quality of our housing stock in the suburbs. Add to that superior public and private schools, and that's a combination that I think will attract even more people from the east coast and other expensive areas of the U.S. – especially as we move past COVID-19. 
Anything else you'd like to share? 
Live long and prosper.