Posted on November 18, 2014 at 12:00 AM, updated June 13, 2022 at 9:52 PM Print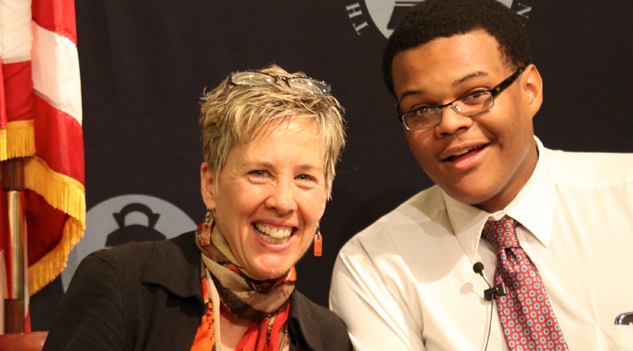 Our project brings youth and educators from nearby schools together with teacher candidates from the College of Education and Human Services at CSU and doctoral students from the college's Urban Education Ph.D. program.  The purpose is to form collectives of youth, community members, educators, and CSU students and faculty for the purpose of inquiring into issues important to youth, their schools, and communities.

Building on earlier inquiry by youth, 25 youth from 7 schools within the Cleveland school district surveyed 259 9th grade students across their schools about their experience of transitions as well as their 9th grade experience.  Using the arts through poetry, performance, and film, the youth reported back the survey results to the 9th grade students in their schools.  With the aim of critical engagement, this intergenerational collective of youth and adults has presented to several audiences, including their August 2014 presentation, We the Students: More than Just a Number, at the Cleveland City Club. 

In April 2015 they will present at the American Educational Research Association annual meeting in Chicago, recognized as one among ten groups selected nationally to participate in the Education Research to Performance Youth Apprenticeship Program.  This work reflects a focus on participatory critical inquiry and action as a substantive strand of scholarship within the Urban Education Ph.D. program.