Applications accepted through April 1st 2023, if interested please email: Claire Campbell, Director of the Counseling and Academic Success Clinic. l.c.campbell@csuohio.edu with the information listed below.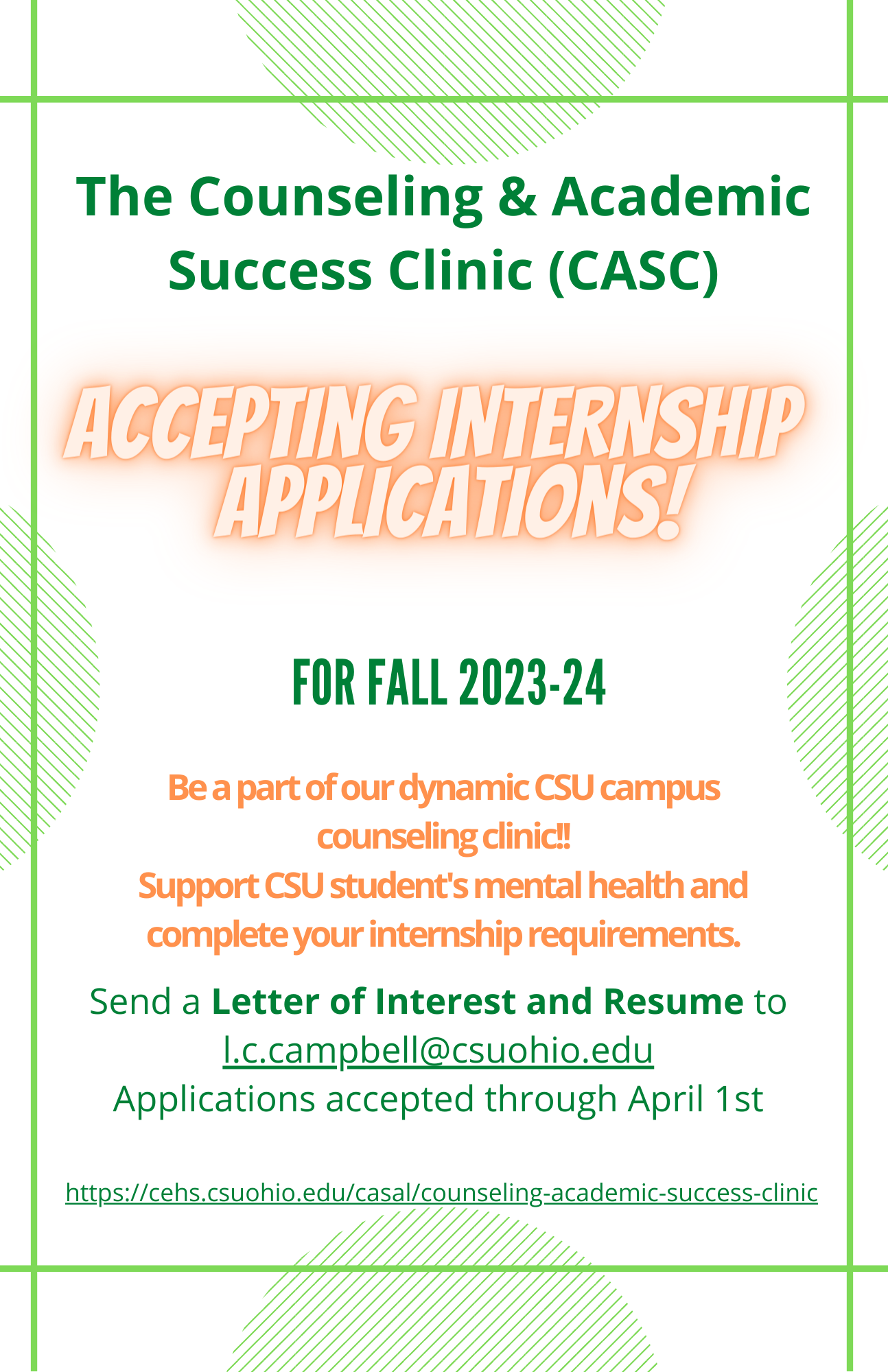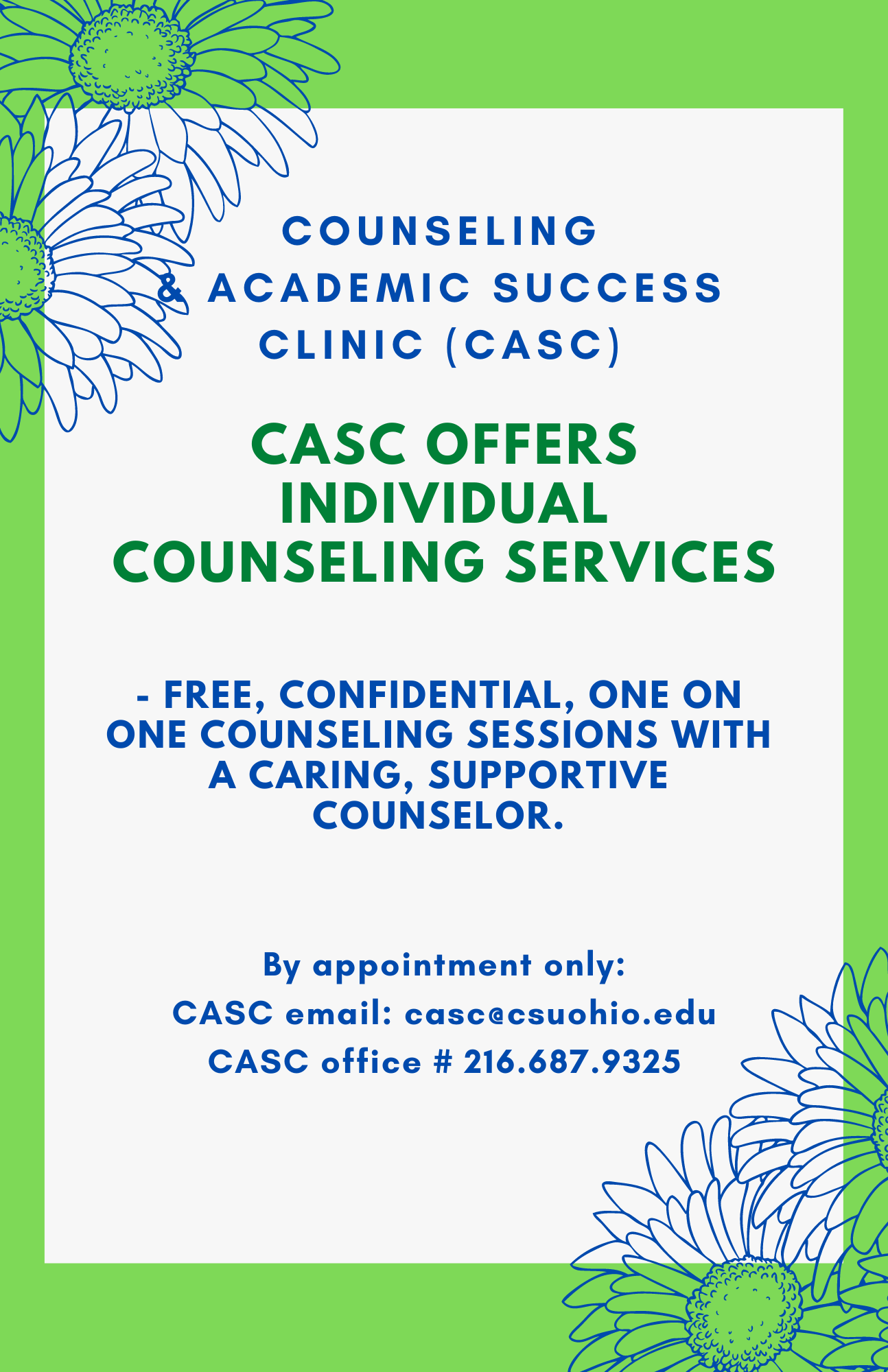 Supporting students to achieve their academic and personal best.
Greetings CSU Students
Thank you for visiting the CASC home page.
Hoping you are well.
Please know that we have reopened our counseling services at CASC for Summer 2021 and beyond.
If you need support, you can reach us at 216 - 687-9325 or email us at casc@csuohio.edu
* If you need immediate support please call 911 or go to your nearest emergency room.
* For 24 hour support you can also resch the CSU Support line at 216-687-2277.
Who We Are:
The Counseling & Academic Success Clinic is a free, confidential, supportive counseling and coaching center available to students of Cleveland State University.
Staffed with graduate counseling student interns, under supervision of the clinical director, the faculty advisor and our interns' internship class supervisors; the clinic provides support and guidance in navigating the typical concerns of today's busy college student.
Our values in providing excellent care are guided by identifying the unique strengths of each student, while supporting the development and utilization of positive coping skills to enhance and promote both personal and academic success.
This is not a crisis clinic.
For emergencies, please dial 911 or call the mobile crisis team at 216.623.6888.
COME GROW WITH US!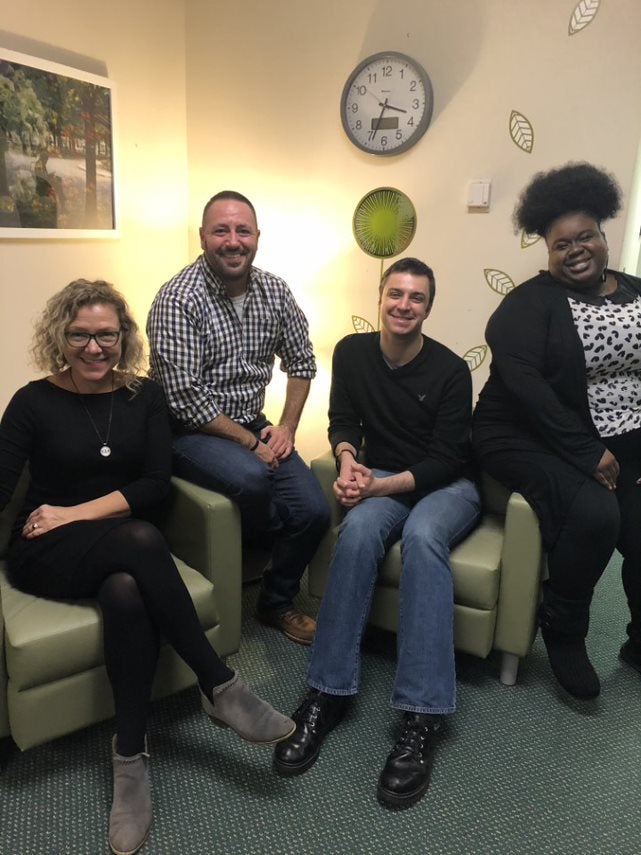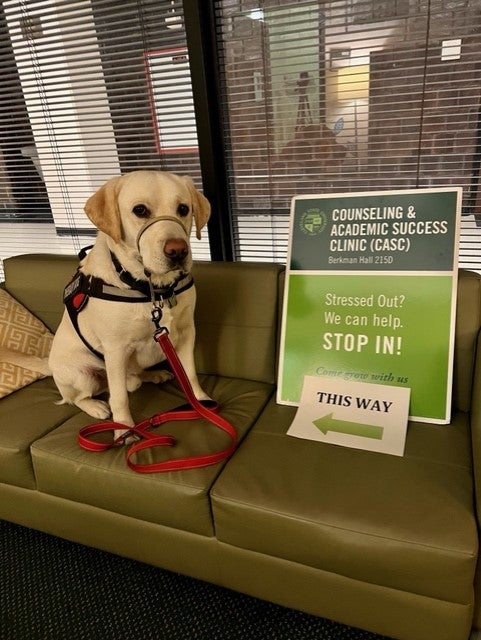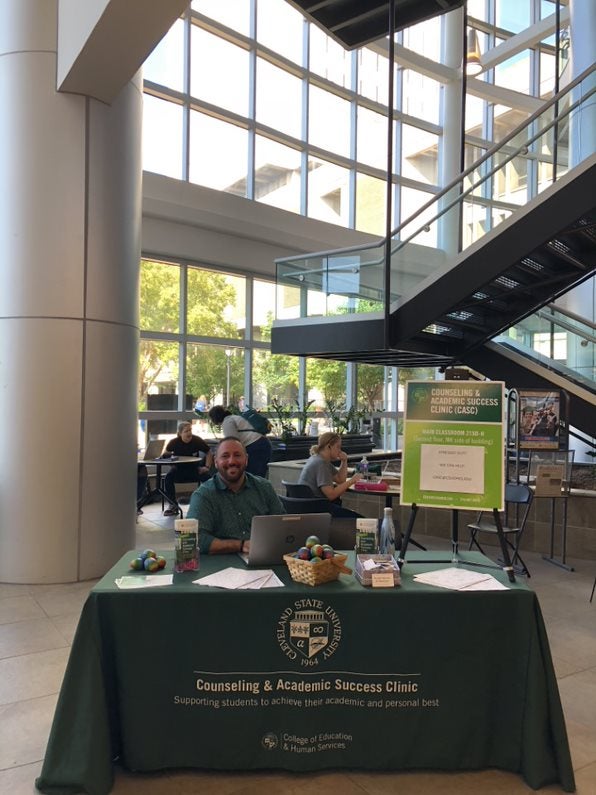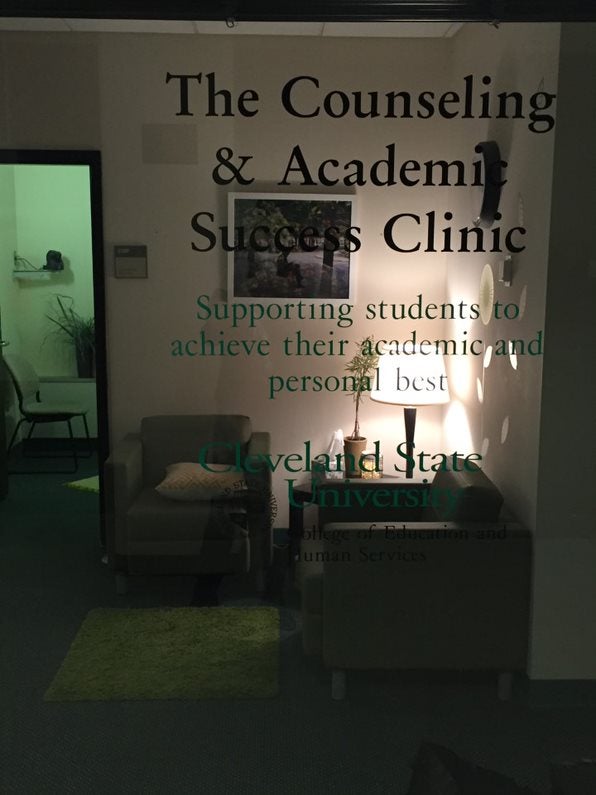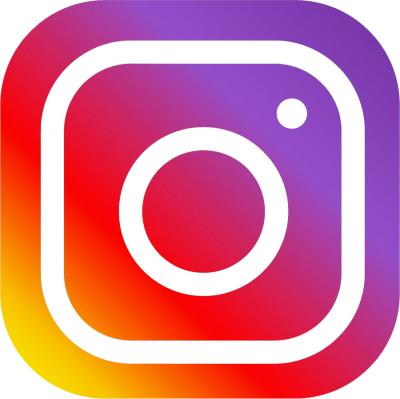 FOLLOW US ON INSTAGRAM: CASC_CSU