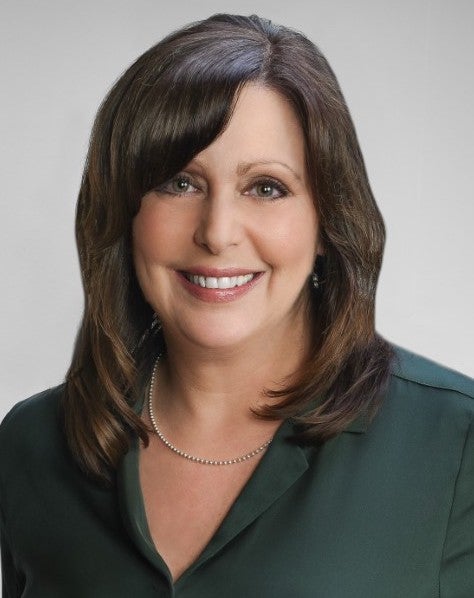 Anita A. Ruf-Young
OCE Director and Program Coordinator of the Viking Corps and the America Reads Programs
Maxine Goodman Levin School of Urban Affairs
Cleveland State University
Office Location: UR249
Phone: 216.687.5534
Email: a.rufyoung@csuohio.edu


Brief Bio:
Anita Ruf-Young has worked at Cleveland State University for 17 years and is the Director of the Office of Civic Engagement and the Program Coordinator of Viking Corps and America Reads programs located in the Maxine Goodman Levin School of Urban Affairs. America Reads just celebrated 24 years at CSU. She received a B.S. in Secondary Education and a M.L.S. that focused on higher education administration and diversity in advising from Kent State University. Prior to joining Cleveland State University, Anita was an Academic Advisor, University Orientation Coordinator, and an Instructor for the College of Technology at Kent State University.
Anita is passionate about connecting CSU students of all majors to meaningful community service and work experiences that not only build students resumes and professional networks, but encourage the development of life-long commitments to service in communities that are economically or educationally distressed. Through CSU America Reads and Viking Corps programs, Anita develops mutually beneficial community partnerships with other nonprofit and public anchor institutions, such as the Boys and Girls Clubs of Cleveland, the Cleveland Public Library, the Cuyahoga County Public Library, The Davis A & M High School, and others, to help fulfill the College's mission of advancing communities by addressing issues that CSU students can be matched with to help alleviate. 
Under Anita's leadership, the OCE has obtained a University wide reach. Institutionalizing civic engagement across campus has been actively supported by the numerous civic partnerships  she has formed with; The Greater Cleveland League of Women Voters, Northeast Ohio Voter Advocates (NOVA), CSU First Year Experience ASC101, Campus Vote Project (CVP), Campus Election Engagement Project (CEEP), Campus International School, Cuyahoga County Board of Elections, Alpha Kappa Alpha, The CSU Office of Sustainability, The CSU Office of Diversity and Inclusion, The CSU Department of Athletics, numerous CSU faculty, and most recently, WorkElections. These critical partnerships allow the OCE to interact, educate, and engage with thousands of CSU students each academic year. 
Areas of Expertise:
Program Design and Development

Program Management (including grant funded and Federal Work Study programs)

Budget Tracking and Projection

Recruitment, Hiring, Training, and Supervision

Establishing strong public, nonprofit, community based partnerships

Training, Instruction, and Advising