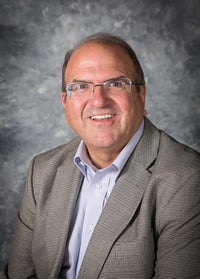 Dr. Robert (Bob) Gleeson
Professor and Albert A. Levin Chair of Urban Studies and Public Service
Maxine Goodman Levin School of Urban Affairs
Cleveland State University
Office Location: UR238B
Phone: 216.687.5269 / Email: r.gleeson@csuohio.edu
 


Bob Gleeson serves as Albert A. Levin Chair of Urban Studies and Public Service at Cleveland State University's Maxine Goodman Levin School of Urban Affairs and was Interim Dean of the Levin College of Urban Affairs for the 2015-2016 academic year. He served most recently as adjunct professor of ethics, history, and public policy at Carnegie Mellon University and vice president of policy research and Thomas C. Sutton Chair in Policy Research at the Public Policy Institute of California.
Other previous positions include director of the Center for Governmental Studies at Northern Illinois University, co-director for North and South America of the PASCAL International Observatory, associate professor of management and public policy at Duquesne University, initial director of the Pittsburgh Robotics Initiative, founding executive director of Carnegie Mellon's Center for Economic Development, director of economic development for the Pittsburgh High Technology Council, capital planner for Allegheny County government, and management consultant for the Blue Cross and Blue Shield Association.
Bob earned a Ph.D. in history & policy at Carnegie Mellon University in 1997. He also earned a masters degree in public policy from Harvard University's John. F. Kennedy School of Government in 1982 and a bachelor of science degree in applied history and management from Carnegie Mellon in 1980.