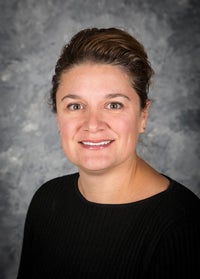 Molly Schnoke
Director, Center for Community Planning & Development
Program Manager, Unger Program
Maxine Goodman Levin School of Urban Affairs
Cleveland State University
Office Location: UR348 
Phone: 216.523.7495
Email: m.s.schnoke@csuohio.edu
Molly Schnoke is the Director with the Center for Community Planning & Development of the Maxine Goodman Levin School of Urban Affairs at Cleveland State University. She joined the School in 2006. Molly has experience in managing and coordinating research projects in program evaluation and survey research. Molly also oversees the Unger Program which serves to support and foster economic and community development through independent research and civic education and engagement.
Molly has worked with the Brookings Institution's Metropolitan Policy Program to monitor and report on work taking place around regional economic strategies for Northeast Ohio. In addition to her work with the Center, Molly currently oversees the Maxine Goodman Levin School of Urban Affairs Forum Program. The Forum brings together the university and the community to address critical public policy issues that impact Northeast Ohio, the state and the nation.
Prior to joining the School Molly was the Assistant Director of Research at the Center for Regional Economic Issues (REI) at Case Western Reserve University in Cleveland, Ohio. Molly earned a Bachelor of Arts in Political Science from The Ohio State University and received her Master of Arts from The University of Akron.