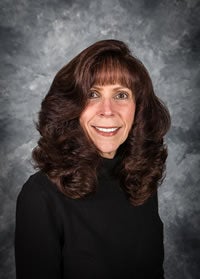 Nina Antonik
Administrative Coordinator, Office of the Dean
Maxine Goodman Levin School of Urban Affairs
Cleveland State University





Education:
DYKE College - Associate Degree in Business
Training and Continuing Education:
Effective Negotiating
Business Writing
Managing Business & Personal Relationships
Customer Service Essentials
Managing Multiple Priorities
Brief Bio:
Nina is an Administrative Coordinator in the Office of the Dean. She coordinates and performs a variety of administrative, fiscal, and planning activities. She assists the Director of Administration/Fiscal Officer in monitoring, tracking, and reconciling departmental budgets, funding, grants, travel, invoicing, and purchasing. She also serves as the College's alternate Human Resources Liaison. Prior to moving to the Dean's office, Nina served as the coordinator and contact person for the Center of Emergency Preparedness and the Center for Public and Nonprofit Management, and was responsible for program registrations, instructor communications, coordinating classes and materials, compiling course evaluations and summaries, assisting with program marketing, third party billings, and other office management duties. Nina begin her career at Cleveland State University 18 years ago as a Course Coordinator in the Division of Continuing Education. Prior to coming to CSU, Nina worked at BP Oil Company for 18 years as a Procurement Coordinator where she was responsible for monitoring and controlling critical inventory items for BP Oil's National Credit Card Center. She also served as an Associate Contract Administrator and was responsible for developing and administering BP's Promotional Merchandise Program for corporate-wide purchases.