Posted on June 28, 2022 at 9:16 AM, updated November 22, 2022 at 2:45 PM Print
Projects aim to improve urban education, equity and teacher attraction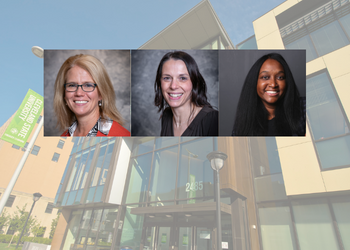 CLEVELAND (December 21, 2021) – Cleveland State University's Levin College of Public Affairs and Education (Levin), in partnership with the Cleveland Metropolitan School District (CMSD) and Cuyahoga Community College (Tri-C) has been awarded a total of $3.1 million in federal and state funding for two interscholastic projects: Project ELEVATE and Project HEART.
The goals of the programs are to encourage and provide specific opportunities for students of color to become teachers; to address the shortage of special education and English as a second language teachers, and to ultimately improve teacher retention.
Project ELEVATE (English Learner Education: reVamping Action in Teacher Education) is funded with $2.98 million from the National Professional Development federal grant from the U.S. Department of Education. The five-year program includes training of graduate student cohorts (totaling 45 pre-service teachers) to obtain dual Primary (grades P-5) and Early Childhood Intervention Specialist initial licensure, as well as the Ohio Teaching English as a Second Language (TESOL) endorsement. Individuals from the cohorts will also create educational training materials to be shared with parents.
The program also includes training for current CMSD K-12 teachers via a cohort model (totaling 85 teachers) to obtain Ohio TESOL endorsement and document vocabulary knowledge and growth. Lastly, some 60 parents/ families at CMSD's Thomas Jefferson International Newcomers Academy will be trained in evidence-based learning strategies for promoting literacy at home.
"The mission of Project ELEVATE is to improve classroom instruction for English learners," said Elena Andrei, Ed.D., CSU associate professor, TESOL and Graduate Dual Resident Education (DREAM) program coordinator in the Teacher Education department. "This is done by elevating the skillsets of both educational personnel, parents and guardians, so that those high professional standards can be met."
Dr. Andrei was is the grant's principal investigator. Co-principal investigators for ELEVATE are CSU's Debbie Jackson, Ed.D., professor and department chair, Teacher Education and Tachelle Banks, Ph.D., presidential faculty fellow and associate provost for academic innovation; and José González, Ed.D., executive director of CMSD's Multilingual Multicultural Education and World Languages department.
"This program provides a great opportunity to attempt to bridge the shortage of TESOL-endorsed teachers in Cleveland," said González. "Project ELEVATE is befitting a multicultural city like Cleveland."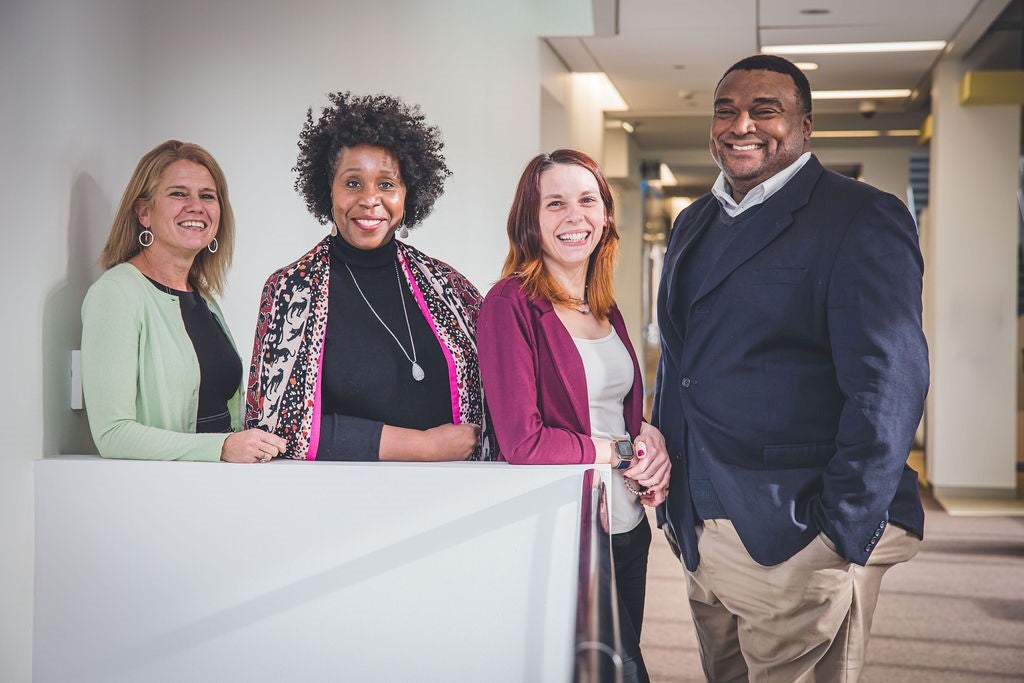 Project HEART (Higher Education Advancement of Resident BIPOC Teachers) is a two-year collaboration led by CSU with Tri-C and CMSD that intends to develop systems and pathways for Black, Indigenous and People of Color (BIPOC) students to become interested in the teaching profession and become teachers. In addition, the partnership aims to recruit and support BIPOC pre-service and in-service teachers for clinically based teacher education programs; support cultural awareness and self-reflection for teachers, faculty and mentors; develop support systems for BIPOC teachers; and establish sustainable systems for support and growth that will continue after funding ends.
Funded at the state level by the Ohio Deans Compact on Exceptional Children, Project HEART received $149,000 for the 2021-2022 school year with a renewal for 2022-2023 of an additional $149,000. The CSU-led partnership received one of 11 grants that were awarded throughout Ohio during this award cycle.
"The mission of Project HEART is a collaborative effort to recruit, mentor, support and retain high quality BIPOC educators to work within Northeast Ohio's urban, suburban and rural schools to address the inequities within the educational system," said Dr. Andrei, this grant's principal investigator.
Co-principal investigators for Project HEART include CSU's Debbie Jackson, Ed.D., professor and department chair, Teacher Education, and Terri Purcell, Ph.D., associate professor and literacy Program coordinator—both of CSU.
"HEART will ultimately produce a student population that is knowledgeable, socially accountable and emotionally adjusted to assume the role of contributing, responsible citizens," Dr. Andrei added.
"Teachers are in high demand in school districts across the country right now," said Courtney Clarke, Ed.D., associate dean of social sciences and associate director of the Institute for Poverty at Tri-C.
"This collaborative effort will help to attract and educate a diverse pipeline of teachers who can seamlessly transition from CMSD to Tri-C and CSU, benefitting K-12 students in Cleveland and Northern Ohio for years to come." 
Both Project HEART and Project ELEVATE fall under the DREAM Program in the Department of Teacher Education at CSU'sLevin College of Public Affairs and Education(Levin). DREAM is a graduate degree and licensure program where completion leads to three credentials—Primary (K-5), Early Childhood Intervention Specialist and a TESOL endorsement—as well as a master's degree.
Learn more by visiting /te/dual-resident-education-program-dream-program.
About Cleveland State University
Founded in 1964, Cleveland State University is a public research institution that provides a dynamic setting for Engaged Learning. With nearly 16,000 students, ten colleges and schools and more than 175 academic programs, CSU was again chosen for 2021 as one of America's best universities by U.S. News & World Report, including the #1 public university in Ohio for social mobility. Find more information at www.csuohio.edu.