Posted on September 18, 2014 at 12:00 AM, updated April 1, 2022 at 6:40 PM Print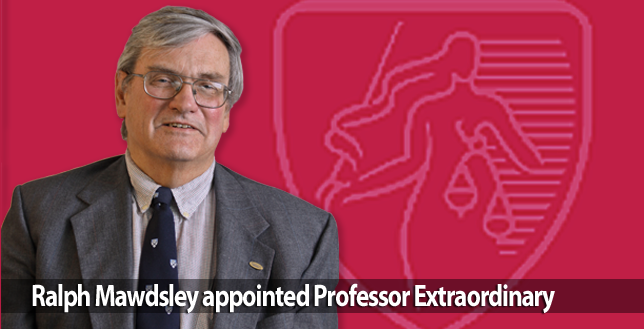 Professor Ralph Mawdsley Ph.D has been appointed Professor Extraordinary by the University of the Free State. Located in Bloemfontein, South Africa, the university is one of the oldest in the country.
Dr. Mawdsley is a frequent speaker at law conferences in the United States and other countries. He is an active participant in the American Education Association (ELA), the South Africa Education Law Association (SAELA), and the Australia/New Zealand Education Law Association (ANZELA). Dr. Mawdsley was the President of ELA in 2001 and received in 2004 its Marion McGhehey Award for outstanding service to the field of education law.