Levin Senior Fellows have extensive professional expertise and public service, and have made a lasting impact in Northeast Ohio and beyond. They work in collaboration with the Levin College of Public Affairs and Education's Dean's Office, research centers, and faculty members in ways that advance the College's teaching mission and desire for civic improvement. Senior Fellows participate in forums and meetings with students and faculty, and and may teach or co-teach courses and seminars at the College. 
---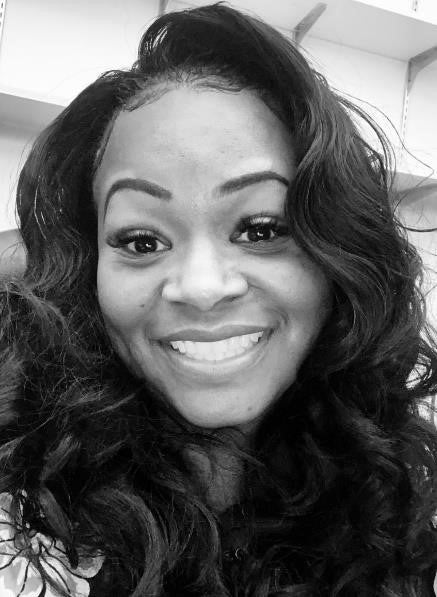 Originally from Saint Louis, Missouri, Dr. Anderson graduated, summa cum laude, from Howard University with two Bachelors of Arts Degrees in Administration of Justice and Spanish. She went on to graduate from John Jay College of Criminal Justice's Masters of Public Administration-Inspector General Program, and then obtained a Ph.D. in Public Policy and Management from The John Glenn College at The Ohio State University. By way of certifications, Dr. Leigh R. Anderson is a Certified Inspector General Auditor (CIGA), a Certified Inspector General Inspector/Evaluator (CIGE), both through the Association of Inspectors General, and a Certified Homicide Investigator through the North East Multi-Regional Training® Police Training Institute.
Dr. Anderson's work lies at the intersection of theory and practice. She is currently the Executive Director of the Police Accountability Team for the City of Cleveland, Ohio. Dr. Anderson came to Cleveland as an Assistant Professor in the Department of Criminal Justice Studies at Southern Illinois University as well as a Contractual Chief of Staff for the City of Oakland Office of the Inspector General under the City's Police Commission. She is also an instructor for the Association of Inspectors General - Inspector General Institute® Certified Inspector/Evaluator Course, certified by the National Association of State Boards of Accountancy (NASBA). Dr. Anderson consults with a number of police departments to assist with the formulation of concepts, methods, and techniques related to organizational theory and administrative processes for public safety policy creation and implementation. Recently, she led an audit of the City of Gary Police Department in conjunction with the Joyce Foundation and Benchmark Analytics where the overall goal was to assist the leadership of the Gary Police Department with developing a set of policies and procedures that are in line with best practices and the objectives of procedural and organizational justice. Learn more. »
---
Brian Balogh is Professor of History Emeritus in the Corcoran Department of History at the University of Virginia. He founded and recently stepped down as director of the Jefferson Scholars Foundation National Fellowship Program which has funded 185 dissertation completion fellowships for scholars from some of the top Ph.D. programs in the world, studying American politics and public policy from an historical perspective.  He was a cohost of the popular public radio show, then podcast, Backstory with the American History Guys.  Balogh focuses on 20th Century U.S. Politics, Environmental History, the history of Science and Technology, and the history of Media and Politics.
Balogh is the author of The Associational State: American Governance in the Twentieth Century (University of Pennsylvania Press, Politics and Culture in Modern America Series, 2015),  A Government out of Sight: The Mystery of National Authority in Nineteenth-Century America (Cambridge University Press, 2009)  and Chain Reaction: Expert Debate and Public Participation in American Commercial Nuclear Power (Cambridge University Press, 1991).  He is co-editor with Bruce Schulman, of Recapturing the Oval Office: New Historical Approaches to the American Presidency (Cornell University Press, 2015).  Balogh is currently completing Not In My Front Yard: How A Political Novice Beat the Machine (Yale University Press, 2023).
Balogh is the recipient of the American Historical Association's 2015 Nancy Lyman Roelker Award honoring those "who taught, guided, and inspired their students in a way that changed their lives."  He also received the Z Society Distinguished Faculty Award for 2010-2011, and the Raven Society's Faculty Award.  He has taught a variety of undergraduate courses, including: "Viewing American, 1940-1980;"Digitizing America, 1980 to the Present;" and the Distinguished Majors Colloquium.
Balogh received his B.A. from Harvard and his Ph.D. in history from The Johns Hopkins University.  Before entering graduate school, he served in Massachusetts and New York City government for eight years where he was a budget analyst, advisor to New York City Council President Carol Bellamy, and associate director of income maintenance programs for the New York City Department of Social Services.  He currently lives Cleveland Heights with his wife Kathleen Craig, who is an accomplished painter.  They are in striking distance of their two grandchildren and their son and daughter-in-law in Solon.
---
Dr. Bier retired in 2003 as director of the Center for Housing Research and Policy and currently serves as associate of the university. His research focused on regional housing dynamics, population movement and the effects of government policies on cities. He worked with local governments and community organizations to implement strategies for housing improvement. Dr. Bier was instrumental in the development of the "first suburbs," or inner-ring suburbs movement. He holds Ph.D. and MS degrees in Organizational Behavior from Case Western Reserve University and a B in Mechanical Engineering from the University of Dayton.
---
John J. Boyle, III has been a Senior Fellow and Executive in Residence at the Levin College of Urban Affairs since his retirement as Vice President of Business Affairs & Finance at Cleveland State University in 2011. Mr. Boyle served as Interim Vice President, Special Assistant to the President and Vice President of Business Affairs & Finance at Cleveland State from July 31, 2000 until June 30, 2011. Mr. Boyle, who retired as CFO of United Agencies, Inc. in 2000, had served on the University's Board of Trustees as an appointee of Governor Richard Celeste from October 1989 to May 1998.
As Vice President, Mr. Boyle oversaw all of the finance divisions including audit, campus safety, capital planning, facilities management, campus support services, and human resources. Mr. Boyle was responsible for all of the campus construction and the carrying out of the University's $500 Million Master Plan.
Mr. Boyle, a native of Cleveland, graduated from St. Ignatius High School in 1958; and earned a BS in Finance (Magna Cum Laude) from Boston College, Chestnut Hills, MA in 1962. Mr. Boyle received his Masters in Urban Planning, Design & Development from Cleveland State University in 2002. Mr. Boyle owned and operated a major Cleveland area insurance agency from 1962 until his retirement in 2000; and served in a variety of elected and appointed positions in Cleveland Heights including Mayor, City Council, and the Planning Commission. Mr. Boyle currently is a member of the Shaker Heights Planning & Zoning Appeals Board; Director of the Cleveland State University Foundation; Mr. Boyle is married and has four grown children and ten grandchildren.
---
Gregory L. Brown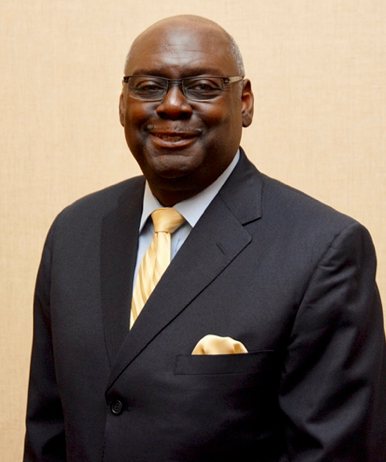 In November of 2009, Gregory L. Brown became the executive director of PolicyBridge a 501c (3) non-partisan public policy research and advocacy think and action tank based in Northeast Ohio. PolicyBridge monitors urban policy issues and inform regional public policy debates by framing issues of relevance to African American and other underserved communities. Mr. Brown is also president of Brown & Associates Consulting Services which provides consulting services to philanthropic, public and nonprofit organizations in the areas of strategic thinking and planning, program and project development and management, organizational development and leadership, community building and organizing, youth development, meeting facilitation, public policy and advocacy, governmental relations, survey research, data analysis and evaluation,
Prior to Brown & Associates Consulting Services, Mr. Brown was executive director and president of The Center for Community Solutions. Under Mr. Brown's leadership, Community Solutions strategically sparked and promoted an understanding of the critical link between human service and economic development. He articulated a message throughout northeast Ohio that Human Capital Development—"building an environment that helps and allows all people to reach their full potential and participate in the economic revitalization of the region--is the most important investment that can and should be made." Today, human capital development is on the lips of government officials, community leaders, funders and service providers around the state. Similarly, Mr. Brown played a key role in helping Greater Cleveland's human services community change the way it viewed the circumstances of young people, moving away from looking solely at their needs and problems and, instead, using an asset-based approach to Youth Development.
Prior to joining Community Solutions, Mr. Brown served as associate director of the Cleveland Community-Building Initiative where he was responsible for operational and program-related activities in four Cleveland neighborhoods. Mr. Brown has also served as the founding executive director of the Fairfax Renaissance Development Corporation, a non-profit neighborhood revitalization organization focusing on new home construction, home repair, commercial and economic development, and land usage. While executive director of Fairfax Renaissance Development Corporation, Mr. Brown was a member of the team that developed the City of Cleveland's federal Empowerment Zone proposal which successfully resulted in more than $190 million being awarded to the City of Cleveland to revitalize existing housing and initiate new housing construction and economic development. Before Mr. Brown led the Fairfax Renaissance Development Corporation, he was employed as housing management director for the Cuyahoga Metropolitan Housing Authority. In his role as housing management director, Mr. Brown was responsible for the ongoing operation and day-to-day management of more than 20,000 public housing units throughout Cuyahoga County.
Mr. Brown is currently serving on several boards of nonprofit organizations. Mr. Brown is a graduate of the 2006 class of Leadership Cleveland and the 2008 recipient of the Cleveland State University Levin College of Urban Affairs Distinguished Alumni Award. He was inducted into the Cleveland State University Levin College chapter of Pi Alpha Alpha honor society in 2004. Mr. Brown is also an adjunct instructor at the Levin College of Urban Affairs at the Cleveland State University. Mr. Brown holds a Master of Science in Urban Studies and a Bachelor of Arts in Political Science degrees from Cleveland State University.
---
Kirby Date


Kirby Date, AICP, is principal of KM Date Community Planning, LLC. and a former longtime member of the professional staff at the Maxine Goodman Levin School of Urban Affairs at the Levin College of Public Affairs and Education. She specializes in helping urban neighborhoods and small towns to develop and implement revitalization strategies. After leading the local government working group of the Ohio Balanced Growth Blue Ribbon Task Force, Ms. Date was the statewide local government outreach coordinator for the Ohio Balanced Growth Program, under the Ohio Lake Erie Commission. She has also served as the leader of the Western Reserve RC&D's Countryside Program, serving small town and rural communities in Northeast Ohio.
Ms. Date's areas of expertise include revitalization planning and community engagement, as well as technical studies in housing, economic, fiscal, and retail analysis. She collaborates with local governments, nonprofit community development corporations, full-service planning and engineering firms, and colleagues at Cleveland State University. Recent work has included revitalization strategies for the town of Greenville, PA, and the West Akron neighborhood in Akron, OH, as well as comprehensive planning for the City of Oberlin. Ms. Date has completed housing studies for the Cities of Lorain and Oberlin and Kent State University. She's developed a revitalization strategy for Kenmore Boulevard in Akron and an economic and fiscal analysis for redevelopment in Cleveland's Westown neighborhood.
As part of the Levin Chair Group at the Levin School of Urban Affairs, Ms. Date co-authored a fiscal impact model for local governments to help them evaluate alternative development schemes in revitalization. Ms. Date has provided community engagement support for the City of East Cleveland and the Cleveland 10-year Housing Plan. She's worked with the University of Pennsylvania's Housing Initiative team and for a streetside planning project in an Amish community in Holmes County, in conjunction with OHM Advisors, LLC.
Ms. Date holds a BS in Landscape Architecture from Cornell University, and an MS in Urban Studies with a Community and Neighborhood Development focus from Cleveland State University. She is the author/editor of Best Local Land Use Practices, the Ohio Balanced Growth Program's suite of policy tools and resources for Ohio communities. Her work may be found on Cleveland State's Engaged Scholarship web site, at Kirby Date Author Publications; at www.kmdateplanning.com; and at the Ohio Balanced Growth Program's Best Local Land Use Practices website.
---
Robert Jaquay retired in 2021 after serving twenty-five years as Associate Director of the George Gund Foundation. In that role, Jaquay managed the foundation's finances, provided in-house legal counsel and directed grantmaking in the area of Economic Development and Community Revitalization.
Over his forty-five year public service career, Bob served in a number of public roles. He has been a foundation executive, executive assistant to Cleveland Mayor George Voinovich, non-profit executive director, urban planner, local economic development official, municipal lawyer and prosecutor, grand jury foreman, Congressional committee staffer, university instructor, bank CRA specialist, credit union president and neighborhood activist.
Bob Jaquay is a graduate of Harvard (MPA), Cleveland State (JD, MPA) and John Carroll (BS in Business Administration). He has traveled abroad under sponsorship of the Fulbright Scholars Program (Canada) and German Marshall Fund (England and Germany). His writing has appeared in the Stanford Social Innovation Review, Journal of Affordable Housing and Community Development Law, Journal of the American Planning Association, Shelterforce, Commonweal and many other publications.
For two decades, Bob Jaquay served on the Brookings Metropolitan Policy Leadership Council. He has been a founding member and/or board chair of numerous field-building organizations serving organized philanthropy, including Neighborhood Funders Group, Mission Investors Exchange, Philanthropy Ohio, and Older Industrial Cities (now Inclusive Economies) Working Group. During his career, Jaquay served on review panels at local and national levels for funding programs administered by federal departments, including: Housing and Urban Development (CDBG and McKinney Homeless Assistance), Justice (Project Safe Neighborhoods), Energy (Energy Efficiency Block Grant), Transportation (Highway and Transit funding) and Treasury (CDFI).
Bob's long involvement with the Maxine Goodman Levin School of Urban Affairs started in the mid-1970s when he attended a neighborhood leadership workshop conducted by the Institute of Urban Studies. He was an MPA student during faculty deliberations on creation of the College of Urban Affairs and later taught numerous Urban Studies and Public Administration courses as well as in the Unger Croatian Program and the Local Officials Leadership Academy. Bob has served on advisory committees for the Levin Chair, Center for Economic Development, Unger Program, Center for Population Dynamics, Krumholz Lecture on the Future of Urban Planning and MUPDD Self-Study Process for the first Association of Collegiate Schools of Planning certification. Jaquay received a Distinguished Alumni Award from the CSU Alumni Association in 2004. Bob was inducted into the Cleveland State Chapter of Pi Alpha Alpha, the public administration honor society in 2002 and given the Dean's Distinguished Alumni Award in 1978.
---
Earl Leiken is a Senior Fellow at the Maxine Goodman Levin School of Urban Affairs. During his term as Mayor of Shaker Heights, the City created a successful financial plan which overcame a crisis due to the 2008-2009 recession and a loss of state funding, achieved the development of the Van Aken District, Shaker's new residential, retail and commercial center, created a major infrastructure improvement plan, developed a revitalization project for neighborhoods affected by the foreclosure crisis and created a new regional police and fire dispatch center with four other communities. Mr. Leiken has chaired the First Suburbs Consortium and served on the Shaker Heights School Board and Shaker City Council and was a partner in the law firm of Baker & Hostetler. He has served as an adjunct faculty member at Cleveland State and Case Western Reserve law schools and was an Associate Professor of Law and Assistant Dean at CWRU and served as Chief of Staff at Cuyahoga County in 2018. He has assisted in courses at the College of Urban Affairs and has taught courses on American Local Communities and Their Challenges at CWRU's Siegal College. Former Mayor Leiken is a graduate of Harvard College, magna cum Laude and Harvard Law School, cum laude and served on its Legal Aid Bureau.
---
Hunter Morrison is a Senior Fellow at the Maxine Goodman Levin School of Urban Affairs at Cleveland State University. Formerly, he served as the Director of the Center for Urban and Regional Studies at Youngstown State University. In this role, he advised the president on the Youngstown State campus plan. Prior to this he was Director of the Cleveland City Planning Commission and was responsible for Civic Vision 2000, a $3 million initiative that resulted in the comprehensive updating of the City's Downtown Plan, Citywide Plan, and Zoning Code. Civic Vision received the 1992 American Planning Association National Planning Award for Comprehensive Planning. He holds degrees in City Planning and Political Science from Yale College, City Planning from the Harvard Graduate School of Design, and Business Administration from Cleveland State University. He has taught at the Harvard Graduate School of Design and at Cleveland State.
---
Mike Summers is a Senior Fellow at the Maxine Goodman Levin School of Urban Affairs. He served as the Mayor of Lakewood from 2011 through 2019. During his nine years as Mayor, he served on the Board of the Northeast Ohio Areawide Coordinating Agency (NOACA) which allocates $40 million per year of federal and state transportation, and air and water quality investments. He served for three years as Chair of Cleveland's First Suburbs Consortium, which is comprised of the seventeen cities that are contiguous to the City of Cleveland. He also served on the Board of the Cuyahoga County Landbank. He was awarded the National Environmental Achievement Award by the National Association of Water Councils for his work towards the Clean Water Act compliance for the city of Lakewood.
Prior to becoming Mayor, Mike Summers was elected to Lakewood City Council in 2007 to represent Ward 3. He also served eight years on the Lakewood Board of Education, including service as President in 1999 and 2003. He served as President and owner of Summers Rubber Company, Cleveland, Ohio for thirty-two years. Summers Rubber Company is an industrial distribution company specializing in hose, fittings, and sealing products for the durable goods manufacturing, chemical, and construction markets. He serves as a member of the Board of Directors of First Federal Savings and Loan Association of Lakewood. He was appointed by Governor Taft to serve as Chairman of Ohio's Workforce Policy Board from 1999 to 2003.
Mike Summers is a graduate of Lakewood High School, Class of 1972. He earned an MBA from Northwestern University's Kellogg School of Management, and a BA from Wittenberg University, Springfield, Ohio.
---
Dr. Michael J. Tevesz received his B.A. from Case Western Reserve University and his M.Phil. and Ph.D. degrees from Yale University. He is Professor Emeritus and a Senior Fellow at the Levin College.  He was formerly the University's Special Assistant for Cultural Partnerships, Director of CSU's Center for Sacred Landmarks, and Chair of the Department of Geological Sciences. He is also a Research Associate of the Cleveland Museum of Natural History. His research interests include the urban ecology of houses of worship, geology for urban planners, the paleoecology of mollusks, ecclesiastical stained glass, and medieval art history.
Professor Tevesz has produced several documentaries for television on Lake Erie history, shoreline processes, and water resources as well as subjects such as historical preservation and ecclesiastical architecture. He has collaborated in the design and teaching of the courses "Sacred Landmarks" and "Cleveland Neighborhoods and Neighborhood Institutions" for the Levin College. Professor Tevesz currently serves as Founding Editor for The Sacred Landmarks Series, which is a collaborative book publishing project in partnership with Kent State University Press
.
---
Ruth Ellen Wasem is an internationally recognized policy practitioner and scholarly researcher. For more than 25 years, Wasem was a legislative policy specialist at the Library of Congress' Congressional Research Service (CRS). In 2016, the Librarian of Congress awarded her the Superior Service Award for "exceptional contributions to the United States Congress, the Congressional Research Service, and the Library of Congress." From 2016 to 2022, Wasem was a professor of public policy practice at the Lyndon B. Johnson School of Public Affairs at the University of Texas in Austin, where she taught courses on immigration and citizenship policies, refugee and human security policies, legislative development, and public management. Wasem continues to be engaged in Washington, D.C., as a Fellow at the Bipartisan Policy Center and as an opinion contributor for The Hill.
Her widely cited publications span academic journals, books, and policy institute reports. Recent publications include Toward a Better Immigration System: Fixing Immigration Governance at the Department of Homeland Security, co-authored with Doris Meissner, Migration Policy Institute (2021), "More than a Wall: The Rise and Fall of US Asylum and Refugee Policy," in the Journal of Migration and Human Security, (2020), and "At the Nexus of Refugee and Labour Migration: US Refugee Policy Formulation after the Second World War," Journal of Migration History, (2020). Her 2013 book, Tacking Unemployment: The Legislative Dynamics of the Employment Act of 1946, continues to be cited. Wasem also studies local governments' efforts to integrate foreign-born residents into the civic life of the community and thus far has published reports for the cities of Austin, Dallas, and San Antonio, Texas.
Wasem has been heard on NPR's All Things Considered, PRI's The World, NPR's Morning Edition, TBS eFM's This Morning, Texas Public Radio, and The Texas Standard. The Atlantic, Austin Statesman, Axios, Bloomberg, Politico, Houston Chronicle, Wall Street Journal, San Diego Union Tribune, and Dallas Morning News are among the print media that have cited her. Among the many podcasts where she can be heard are: "Central American Migration to the U.S.: Temporary Protected Status," La Biblioteca, Library of Congress, Oct. 2021; "History of Special Immigrant Visas and Current Situation with Afghan Refugees," This Week in Immigration, Bipartisan Policy Center, Sept. 2021; and "The ABCs of Trump's Asylum Policies with Dr. Ruth Ellen Wasem," The Rational Middle, Sept. 2020. She has testified before the U.S. Congress on asylum policy, legal immigration trends, human rights, the push-pull forces on unauthorized migration, and welfare policies. The Library of Congress, LBJ Foundation, and C-Span have released videos of her lectures and interviews.
Wasem earned masters and doctoral degrees in history at the University of Michigan, largely funded by the Institute for Social Research. She received her baccalaureate degree magna cum laude from Muskingum University. Wasem currently serves on the Muskingum University Board of Trustees. She is a member of the Leadership Council of the Center for Global Migration Studies at the University of Maryland. In 2017, Wasem served on the Human Resources Expert Panel for the National Center for Science and Engineering Statistics of the National Science Foundation. Wasem served 10 years on the Faith and Politics Institute (FPI) Board of Directors and was involved in FPI's Congressional Conversations on Race project as well as their Civil Rights Pilgrimages led by the late Honorable John R. Lewis. She remains active with FPI and was among those who reviewed applications for FPI's John R. Lewis Scholars and Fellows Program for 2021-2022.