Tuesday, November 15, 2022 | 4:00PM - 5:30PM
Levin College of Public Affairs and Education
Note: This forum will be held virtually. You will be sent the Zoom link upon registration.
 
About This Event
Nonprofit community-based development organizations (CBDOs) work in low-income communities and communities of color to implement development projects, such as affordable housing and community facilities, and provide programs and activities that meet community needs. They need financial resiliency and sustainability to ensure they can continue to serve their missions in their communities.
To better understand the financial characteristics and health of the nonprofit CBDO sector today and over time, Urban Institute has published a new study, "The Financial Health of Community-Based Development Organizations," which is the first to link CBDOs to their financial data reported to the Internal Revenue Service (IRS) to maintain their tax-exempt status. It examines sector funding flows, leverage, and liquidity by organizational size, geographic region, and real estate holdings.
Join the Levin College of Public Affairs and Education at Cleveland State University for a conversation with members of the Urban Institute as they discuss the findings of the study. Urban Institute is a leading research organization dedicated to developing evidence-based insights that improve people's lives and strengthen communities. For 50 years, Urban has been the trusted source for rigorous analysis of complex social and economic issues; strategic advice to policymakers, philanthropists, and practitioners; and new, promising ideas that expand opportunities for all.
 
Presenters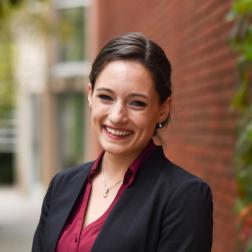 Lydia Lo is a research associate with the Metropolitan Housing and Communities Policy Center at the Urban Institute. A qualitative and quantitative researcher, her topical areas of expertise lie in land use law's effects on housing market affordability, in systems analysis and systems change, and in describing the community development sector.
Lo received her BA in political science from St. Olaf College and an MPA with a certificate in urban planning and policy from Princeton University. She is a Fulbright scholar having performed research in China in 2012 and was named the Lt. Colonel G.S. Kapur Fellow in Public and International Affairs at Princeton in 2018.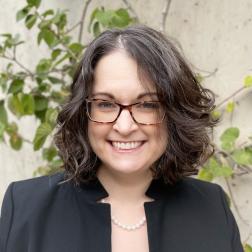 Corianne Payton Scally, Ph.D., is a Senior Fellow in the Metropolitan Housing and Communities Policy Center at the Urban Institute where she explores affordable housing and community development policy and practice from large cities to rural towns. From evaluating federal programs to assessing philanthropic investments, Scally's research focuses on multiple social determinants of health—from the affordable housing supply to quality drinking water to access to health and human services—and the policy environments and stakeholder capacities that affect community opportunity and well-being.
Scally leads mixed method research projects, directing extensive primary data collection via site visits, interviews, focus groups, and surveys, and analysis of secondary and administrative data to evaluate program processes, performance, and outcomes.
She started her career as a housing and community economic developer and earned tenure as an associate professor of urban planning. From 2015-2016, she led data and research initiatives at the U.S. Department of Agriculture's Rural Housing Service under contract with the Urban Institute. She received her Ph.D. in urban planning and policy development from Rutgers University.
Technical Reoprt
The Financial Health of Community-Based Development Organizations | Urban Institute
Registration