Levin College of Public Affairs and Education
Tuesday, November 1, 2022 | 4:00 – 5:30 PM
 
About This Event
As philanthropy in the U.S. deepens its focus on systemic issues like structural racism, social determinants of health, the climate crisis, and more, those working to improve social and economic conditions locally will benefit from aligning our work with the United Nations' Sustainable Development Goals (SDGs).
The Sustainable Development Goals are a universal call to action to end poverty, protect the planet and improve the lives and prospects of everyone, everywhere. The U.N. SDGs are a set of 17 ambitious, interconnected goals informed by decades of international work and adopted by all U.N. member states in 2015 as part of the 2030 Agenda for Sustainable Development. The SDGs address issues impacting the well-being of people and the planet, promoting equitable health, prosperity, and opportunity for current and future generations.
Join the Cleveland State University Levin College of Public Affairs and Education, as we welcome Deepa Vedavyas, Program Manager, Neighborhoods and Environment for the Cleveland Foundation, and a nationally recognized expert in this work. Deepa will explain what the SDGs are, the benefits of aligning with them, and how they are being incorporated into the work of the Cleveland Foundation.
Presenter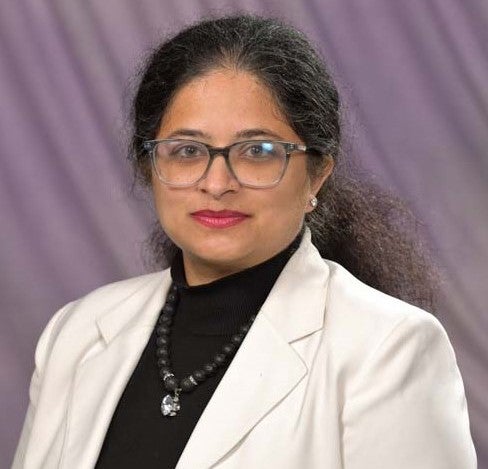 Deepa Vedavyas, Program Manager, Neighborhoods and Environment, The Cleveland Foundation
Deepa Vedavyas joined the Cleveland Foundation in August 2021 as Program Manager, Neighborhoods and Environment. In her current role, Deepa works on an integrated broad-based approach that knits together the work of built environment, neighborhoods, housing and community development and build capacity for Greater Cleveland's environmental sector to advance equity.
She holds a Master's in Urban and Regional Planning (MURP) from Virginia Commonwealth University (VCU) and a Bachelor's in Architecture (B.Arch) from Adhiyamaan College of Engineering, India. She was part of Harvard's Executive Education for Sustainability Leadership cohort in 2017. She is currently pursuing a Master's in Sustainability through Harvard Extension School.
She serves as an appointed member of the USGBC's LEED for Cities and Communities Working Group; co-chair of the UN SDSN Diversity, Equity and Justice for Sustainable Development Working Group; was appointed as the Climate Champion of OH (2021-22) by the APA Sustainable Communities Division; and is a member of the City of Cleveland's Healthy Neighborhoods Committee.
Resources