Date: Tuesday, April 18, 2023
Time: 4:00 - 5:30 PM
Location: Roberta Steinbacher Atrium (First Floor), Maxine Goodman Levin School of Urban Affairs, 1717 Euclid Avenue, Cleveland, Ohio 44115
About This Event | Program Presenters | Sponsors | View Our Previous Sustainable Development Goals Forum | Watch The Event Video
About This Event
As institutions across the U.S. deepens their focus on systemic issues like structural racism, social determinants of health, the climate crisis, and more, those working to improve social and economic conditions locally will benefit from aligning our work with the United Nations' Sustainable Development Goals (SDGs).
Cities along with organizations are the drivers of sustainable development. The 2019 US Cities Sustainable Development Report developed by SDSN USA found that cities were nearing the halfway mark toward achieving the 17 SDGs by 2030. Alignment to the SDGs, localization of efforts by city actors and communities, along with the disaggregation of data can help ensure progress and sustainable development for all.
Last fall, Levin College hosted Deepa Vedavyas, Program Manager, Neighborhoods and Environment for the Cleveland Foundation. Deepa helped us to understand what the SDGs are, the benefits of aligning with them, and how they are being incorporated into the work of the Cleveland Foundation.
Please join us on Tuesday, April 18 as we further our learning with a panel of internationally recognized practitioners and experts in SDGs. The discussion will offer a deeper understanding of the SDG framework and the opportunities they bring to our region.
 
Panelists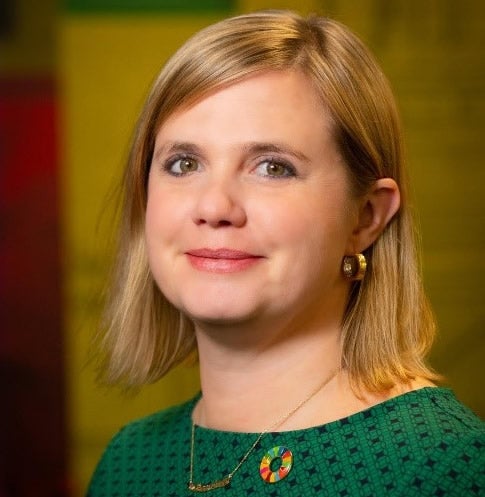 Alexandra Hiniker
As Director of the Sustainability Initiative at Carnegie Mellon, Alexandra is responsible for the university's programs on the Sustainable Development Goals and Scholars at Risk. This includes publishing the world's first Voluntary University Review in 2020. Previously, she oversaw New York City's Sustainable Development Goals program at the Mayor's Office for International Affairs, where she sparked a worldwide movement by creating the concept of the award-winning Voluntary Local Review for cities to report on their progress toward the Sustainable Development Goals. Over 300 local authorities around the world have now committed to conducting their own reviews.
Alexandra's approach to the Sustainable Development Goals is informed by 15 years of experience working in 18 countries across the globe. This includes leading humanitarian disarmament initiatives in some of the world's most bombed and mined countries, advocating for locally-led peacebuilding and civilian protection processes at the United Nations in New York, and implementing pandemic preparedness projects in Africa, Asia, and Eastern Europe.
Alexandra earned a B.A. from the University of Chicago, an M.A. from Uniwersytet Jagielloński in Kraków, Poland, and an M.S. in Urban Policy and Leadership from Hunter College in New York City. She also studied at Sciences Po-Paris.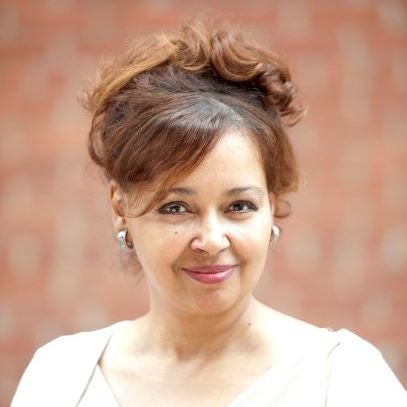 Dr. Helen Bond
Dr. Bond is a University Professor in the School of Education at Howard University in Washington, D.C. and the former Director of the Center for Excellence in Teaching, Learning, and Assessment. She is also a Fulbright-Nehru Scholar to India, co-chair of the United Nation's Sustainable Development Solutions Network (SDSN USA), and executive council member to the Center for Women, Gender, & Global Leadership at Howard University. Dr. Bond is also the Faculty Liaison to the Center for African Studies at Howard University. With a Ph.D. in Human Development, Dr. Bond's expertise is in teacher education, education for sustainable development, and using education to promote peace and justice and prevent violent extremism. She co-authored "Trash Hack Action Learning for Sustainable Development" in conjunction with UNESCO's Section of Education for Sustainable Development. Trash Hack Action Learning is used by UNESCO Associated Schools Network, which consists of over 11,500 educational institutions in over 180 countries. Trash Hack Action Learning helps educators engage students in action-oriented activities that increase awareness and action around waste and pollution. She also co-authored "Lessons from COVID-19 for Climate Change" with colleagues from the UN SDSN and Springer Nature (UK) that discussed how interdisciplinary and indigenous knowledge is key to addressing crises. Her work with sustainable development connects to Howard University's mission of empowering students toward creating a more sustainable and just future. Dr. Bond was inducted in the 2020 Alumni Hall of Fame by The Ohio State University-Mansfield for her work in education and human development worldwide.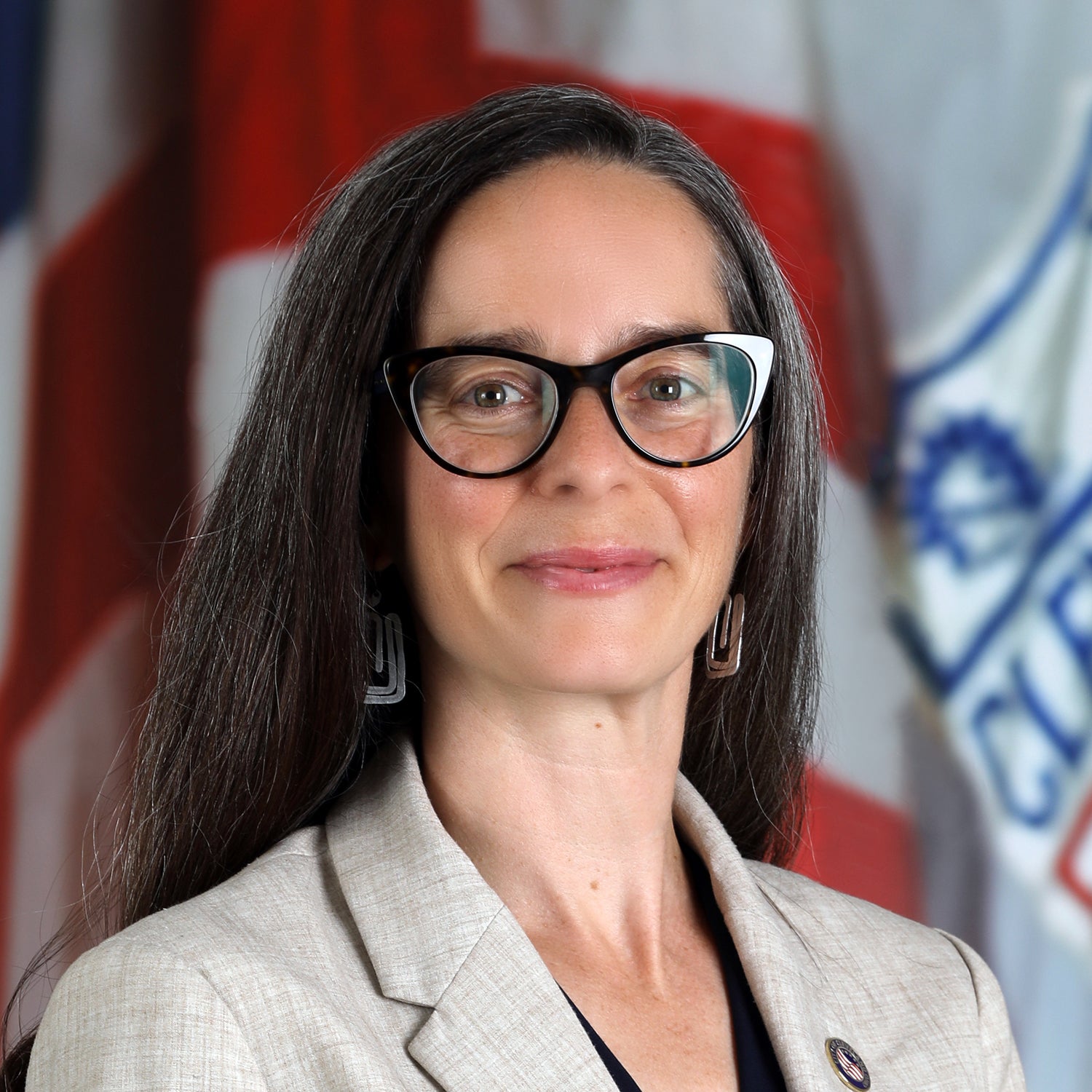 Sarah O'Keeffe
Sarah O'Keeffe serves as Director, Sustainability and Climate Justice for the Mayor's Office of Sustainability in the City of Cleveland, directing sustainability and climate justice initiatives and a staff of passionate sustainability leaders. As a part of Mayor's Bibb cabinet, Sarah works with peers to pursue equitable solutions to climate change and other environmental issues facing the Greater Cleveland community, specifically in the areas of circular economy, energy, sustainable transportation, land use and the transformation of other resource-intensive systems at the local and regional levels. A key 2023 priority is the scoping of a regional decarbonization framework that is centered in equity, is inclusive of nature-based climate solutions and will help better quantify and refine city climate action goals to reach science-based targets. Sarah and the Office of Sustainability also work collaboratively with a number of community based groups, non-profit organizations, universities and governmental agencies on these priorities. Sarah has an MBA focused in sustainability and non-profit management, a BA in English and a BS in Aeronautical Studies.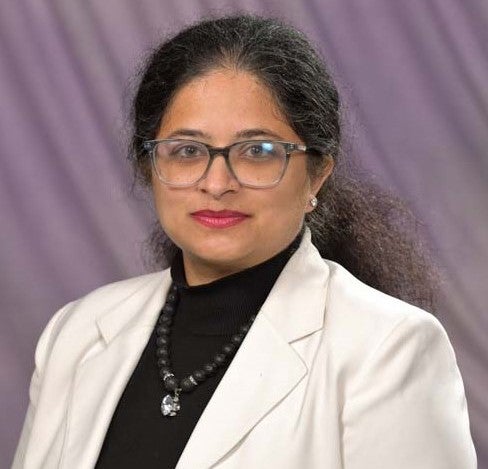 Deepa Vedavyas
Deepa Vedavyas serves as a Program Manager for Neighborhoods and Environment at the Cleveland Foundation. In her current role, Deepa works on an integrated broad-based approach that knits together the work across two program areas and build capacity for Greater Cleveland's environmental sector to advance equity.
In her former role she served as the Sustainability Manager at the Mayor's Office of Sustainability, Cleveland, Ohio. Prior to that she has served in various leadership roles in community development, education, planning and design consulting.
Among her voluntary commitments are her roles as a co-chair of the UN SDSN USA's Diversity, Equity, and Justice for Sustainable Development Working Group, an appointed member of the US Green Building Council's LEED for Cities and Communities Working Group, international WELL cities advisor, one of Ohio's Climate Champions selected by the APA Sustainable Communities Division, and a member of the board of Environmental Health Watch, Cleveland.
She holds a Master's in Urban and Regional Planning (MURP) from Virginia Commonwealth University (VCU) and a Bachelor's in Architecture (B.Arch) from Adhiyamaan College of Engineering, India. She was part of Harvard's Executive Education for Sustainability Leadership cohort in 2017.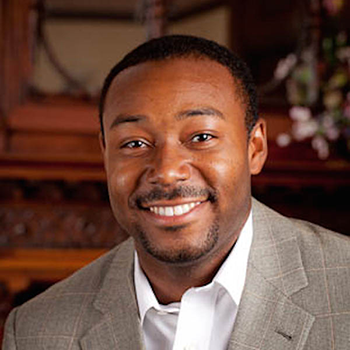 Professor Justin Hansford
Justin Hansford is the professor of law in the Howard University School of Law and Executive Director of the Thurgood Marshall Civil Rights Center.
Justin Hansford founded the Thurgood Marshall Civil Rights Center in Fall 2017. Professor Hansford was previously a Democracy Project Fellow at Harvard University, a visiting professor of Law at Georgetown University Law Center, and an associate professor of Law at Saint Louis University.
He has a B.A. from Howard University and a J.D. from Georgetown University Law Center, where he was a founder of the Georgetown Journal of Law and Modern Critical Race Perspectives. Hansford also has received a Fulbright Scholar award to study the legal career of Nelson Mandela, and served as a clerk for Judge Damon J. Keith on the United States Court of Appeals for the Sixth Circuit.
He is a co-author of the forthcoming Seventh Edition of "Race, Racism and American Law," the celebrated legal textbook that was the first casebook published specifically for teaching race-related law courses. His interdisciplinary scholarship has appeared in academic journals at various universities, including Harvard, Georgetown, Fordham, and the University of California at Hastings.
In the wake of the killing of Michael Brown in Ferguson, Missouri, Hansford worked to empower the Ferguson community through community-based legal advocacy. He co-authored the Ferguson to Geneva human rights shadow report and accompanied the Ferguson protesters and Mike Brown's family to Geneva, Switzerland, to testify at the United Nations.
He has served as a policy advisor for proposed post-Ferguson reforms at the local, state, and federal level, testifying before the Ferguson Commission, the Missouri Advisory Committee to the United States Civil Rights Commission, the President's Task Force on 21st Century Policing, and the Inter-American Commission on Human Rights.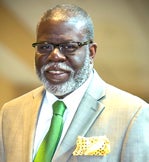 Event Moderator: Dr. Roland V. Anglin
Dr. Roland V. Anglin is Dean and Professor of the Levin College of Public Affairs and Education at Cleveland State University. Dean Anglin is recognized for his scholarly and applied work in the area of economic and community development. Dean Anglin is a passionate advocate for public polices and community-based strategies that create social and economic opportunities for marginalized communities and people.
Prior to his appointment as Dean, Dr. Anglin was Senior Advisor to the Chancellor of Rutgers University-Newark and Director of the Joseph C. Cornwall Center for Metropolitan Studies, an applied research institute at the university. Dr. Anglin began his career at Rutgers University in 1987. He was recruited to the Ford Foundation in 1991, where he spent eight years. Dr. Anglin served first as the program officer responsible for community development and was promoted to Deputy Director for Community and Resource Development. After leaving the Ford Foundation in 1999, Dr. Anglin went to the Structured Employment Economic Development Corporation (Seedco), a community development financial intermediary. He is the author and co-author of four books and several peer-reviewed articles. Dr. Anglin sits on several public sector, nonprofit, and private sector boards. He received his doctorate from the University of Chicago, an MA from Northwestern University, and a BA from Brooklyn College (City University of New York).
 
Sponsors