"White Space, Black Hood: Opportunity Hoarding and Segregation in the Age of Inequality" featuring Sheryll Cashin, Author and Keynote Speaker
Wednesday, October 13, 2021
4:00pm - 5:15pm ET
Virtual (Synchronous) via Zoom
Registrants will receive Zoom access by email.
Flyer  | Watch Event Video
 
About White Space, Black Hood
The iconic Black hood, like slavery and Jim Crow, is a peculiar American institution animated by the ideology of white supremacy. Politicians and people of all colors propagated "ghetto" myths to justify racist policies that concentrated poverty in the hood and created high-opportunity white spaces. In White Space, Black Hood, Sheryll Cashin traces the history of anti-Black residential caste—boundary maintenance, opportunity hoarding, and stereotype-driven surveillance—and unpacks its current legacy so we can begin the work to dismantle the structures and policies that undermine Black lives.

Drawing on nearly two decades of research in cities including Baltimore, St. Louis, Chicago, New York, and Cleveland, Cashin traces the processes of residential caste as it relates to housing, policing, schools, and transportation. She contends that geography is now central to American caste. Poverty-free havens and poverty-dense hoods would not exist if the state had not designed, constructed, and maintained this physical racial order.

Cashin calls for abolition of these state-sanctioned processes. The ultimate goal is to change the lens through which society sees residents of poor Black neighborhoods from presumed thug to presumed citizen, and to transform the relationship of the state with these neighborhoods from punitive to caring. She calls for investment in a new infrastructure of opportunity in poor Black neighborhoods, including richly resourced schools and neighborhood centers, public transit, Peacemaker Fellowships, universal basic incomes, housing choice vouchers for residents, and mandatory inclusive housing elsewhere.
Deeply researched and sharply written, White Space, Black Hood is a call to action for repairing what white supremacy still breaks.

Includes historical photos, maps, and charts that illuminate the history of residential segregation as an institution and a tactic of racial oppression.
"We need Sheryll Cashin's scholarship to make sense of the racial inequalities that mar every urban community, and we need her vision to guide us to a more equal society. Illuminating, compassionate, and engrossing . . . an instant classic."
—Heather McGhee, author of The Sum of Us: What Racism Costs Everyone and How We Can Prosper Together
"In this brilliant and nuanced new volume, Sheryll Cashin exposes the ways in which American policy decisions, from the early twentieth century to the present, have constructed a 'residential caste system' resulting in the entrapment of Black people in high-poverty neighborhoods while 'overinvesting in affluent white space.' Riveting and beautifully written, White Space, Black Hood convinces the reader of the centrality of geography in economic and social inequality."
—Henry Louis Gates, Jr.
 
Sheryll Cashin, Author and Keynote Speaker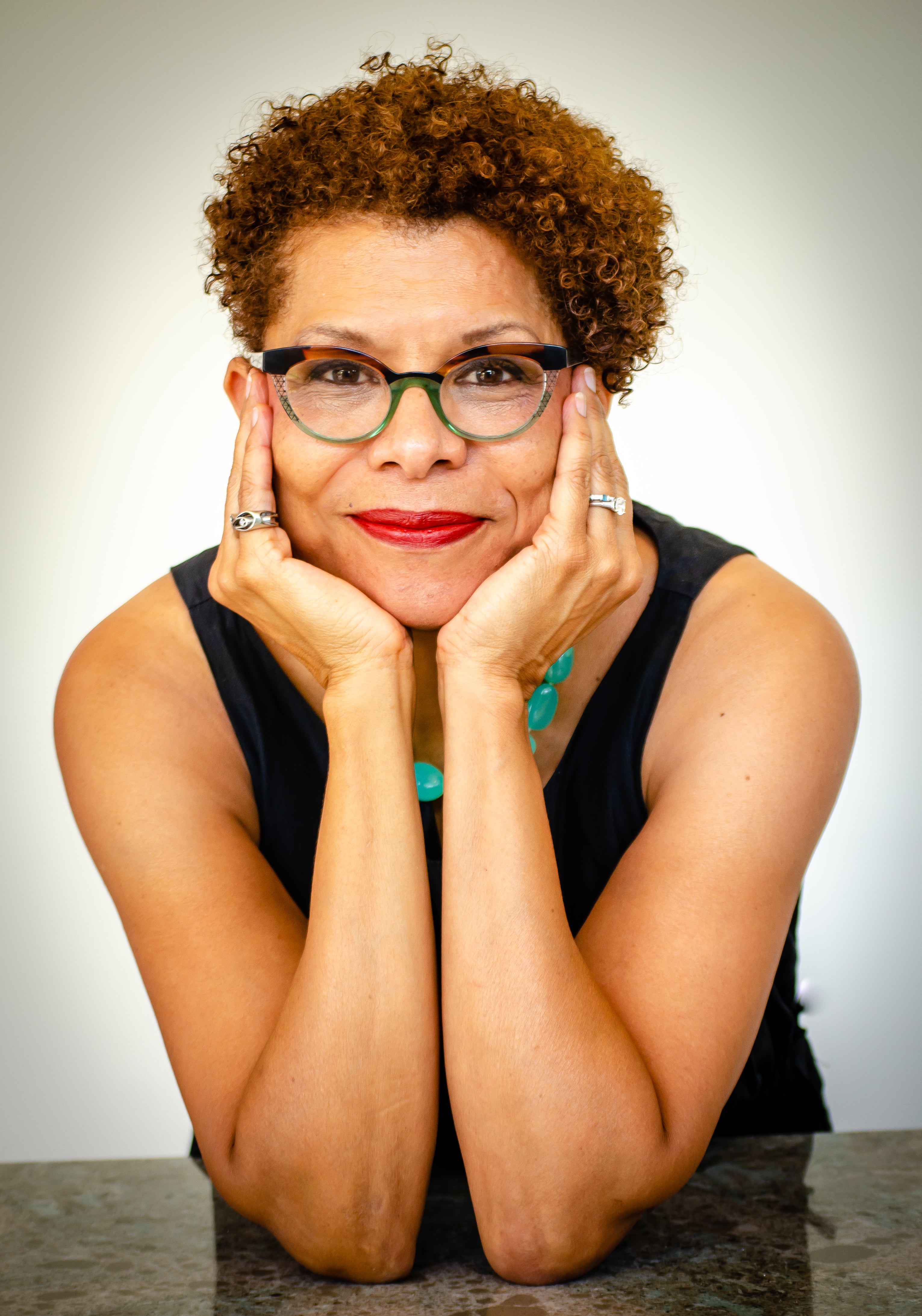 Sheryll Cashin is an author and the Carmack Waterhouse Professor of Law, Civil Rights, and Social Justice at Georgetown University. Currently she teaches Constitutional Law, Race, and American Law, and a writing seminar about American segregation, education, and opportunity.

Her new book — White Space, Black 'Hood: Opportunity Hoarding and Segregation in the Age of Inequality (Beacon, 2021) — is about the role of residential segregation in producing racial inequality. Her book, Loving: Interracial Intimacy in America and the Threat to White Supremacy (Beacon, 2017), explores the history and future of interracial intimacy, how white supremacy was constructed and how "culturally dexterous" allies undermine it. Her book, Place Not Race (Beacon, 2014), recommended radical reforms of selective college admissions to promote robust diversity; it was nominated for an NAACP Image Award for Outstanding Non-Fiction in 2015. Her book, The Failures of Integration (Public Affairs, 2004) explored the persistence and consequences of race and class segregation. It was an Editors' Choice in the New York Times Book Review. Cashin is also a three-time nominee for the Hurston/Wright Legacy Award for non-fiction (2005, 2009, and 2018). She has published widely in academic journals and written commentaries for Politico Magazine, the New York Times, Los Angeles Times, Washington Post, Salon, The Root, and other media.
Professor Cashin serves as board member of the Poverty and Race Research Action Council. She is former Vice Chair of the board of Building One America, a network of local, multiracial coalitions that promote social inclusion, racial justice, and sustainable economic opportunity, especially in distressed places. She served for a decade on the trustee boards of Vanderbilt University, The Duke Ellington School of the Arts, and the National Portrait Gallery. She worked in the Clinton White House as an advisor on urban and economic policy, particularly concerning community development in inner-city neighborhoods.

Cashin is frequently asked to speak to academic and policy audiences as well as at book events for people who engage with her as an author. She has delivered keynote or endowed lectures at twenty universities. For her two decades of writing and advocacy for residential and school integration, the Fair Housing Justice Center honored her with the 2017 Acting for Justice Award for Outstanding Contributions to Civil Rights.

Professor Cashin was law clerk to US Supreme Court Justice Thurgood Marshall and Judge Abner Mikva of the US Court of Appeals for the District of Columbia Circuit. She graduated summa cum laude from Vanderbilt University with a bachelor's degree in electrical engineering. As a Marshall Scholar, she received a Master's in English Law with honors from Oxford University and received a JD with honors from Harvard Law School, where she was a member of the Harvard Law Review. Cashin was born and raised in Huntsville, Alabama, where her parents were political activists. She lives in Washington with her husband and twin boys.
 
Sponsor
This event is sponsored by the Maxine Goodman Levin School of Urban Affairs Dean's Diversity Council.