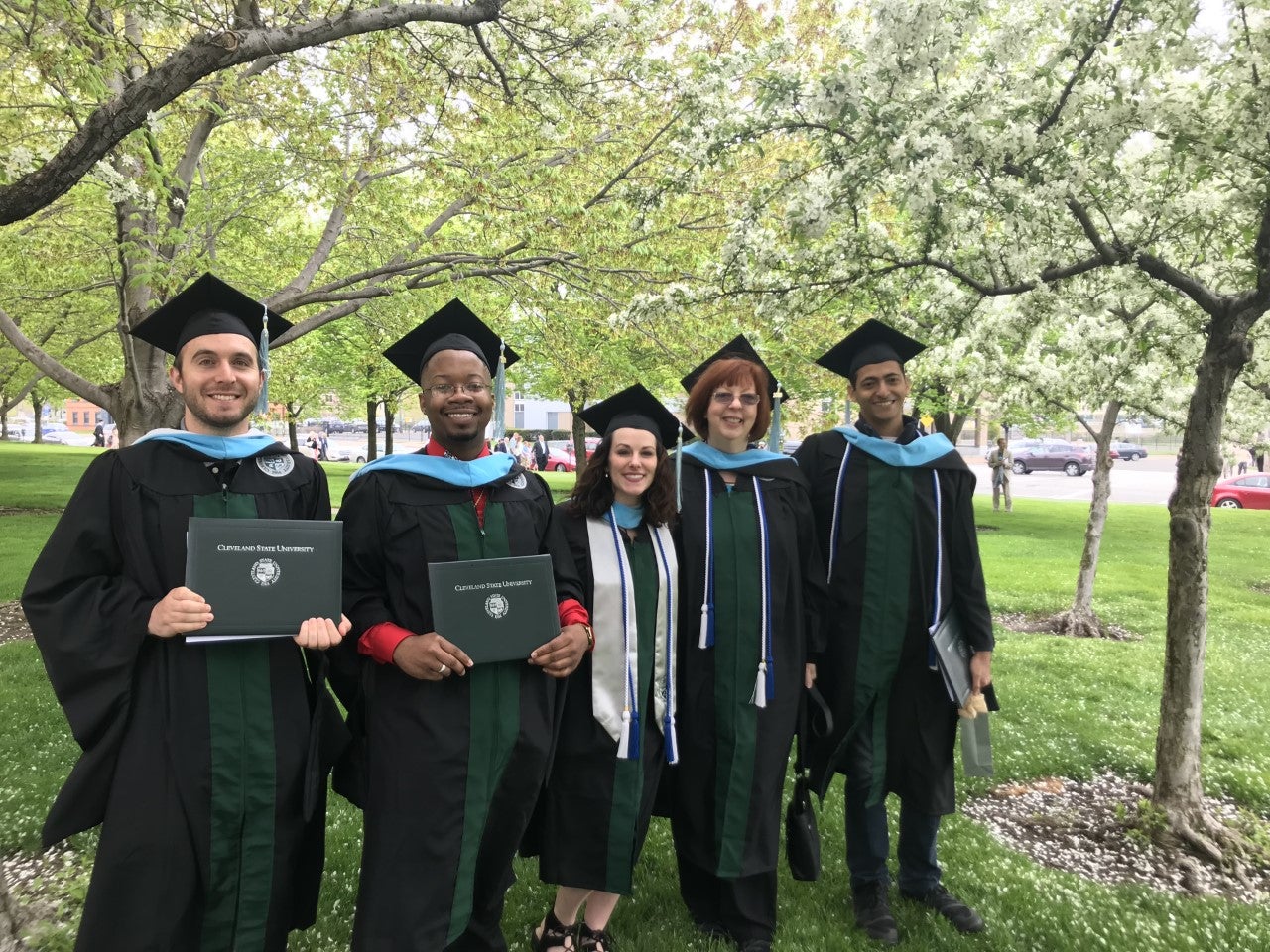 Program Overview
The Clinical Mental Health Counseling Program is a 60 semester-hour, CACREP accredited program that meets the academic requirements for licensure as a Professional Counselor (PC) in the State of Ohio. Our program offers a strong clinical base for students to work in a variety of clinical mental health settings that range from community based agencies and private practice to employee assistance programs. Cleveland State University's counseling graduate program meets the clinical competencies outlined in the Ohio Counselor license law.
Objectives of the Clinical Mental Health Counseling Program
Education of Counseling students

To educate Clinical Mental Health counseling students who meet all Ohio standards for licensure as Professional Counselors (PC) and Professional Clinical Counselors (PCC). 
To provide training across the 8 common core areas as identified by CACREP. These are: Professional Counseling Orientation and Ethical Practice, Social and Cultural Diversity, Human Growth & Development, Career Development, Counseling and Helping Relationship, Group Counseling and Group Work, Assessment and Testing, Research and Program Evaluation 

Advancement of program excellence

Promote professional counselor identity with students through involvement in professional counseling organizations. 
That our faculty contribute to the field of Counselor Education at the national level through publications, presentations, membership in professional counseling organizations and service. 
To maintain our CACREP accreditation for Clinical Mental Health 

Service

To provide service to counseling interns and the Cleveland State University community in our Counseling and Academic Success Center (CASC). 
To provide service to the greater Cleveland area through Continuing Education workshops, pro bono presentations, and consultation. 
Provide service to the profession. 
Clinical Mental Health Counseling Program Vital Statistics
The program completion rate is 99%.
The licensure or certification examination pass rate is 95% on first attempt.
The job placement rate 75%.
Admission Requirements
Application Deadlines:  
Applications are reviewed on a first come first serve basis.  
Fall semester start - Application reviews on April 1 of that year
Spring semester start - Application reviews on October 1 of the previous year
Summer semester start - Application reviews on February 1 of that year
Minimum G.P.A: 2.75
GRE Requirement: Required GRE or MAT.
Letters of Recommendation: Two are required, and should be from a past or present supervisor, instructor or someone with whom you have worked professionally.
Specialization leading to a Education, M.Ed. degree.
Sixty credit hours leading to a degree in mental health counseling.
Useful Links