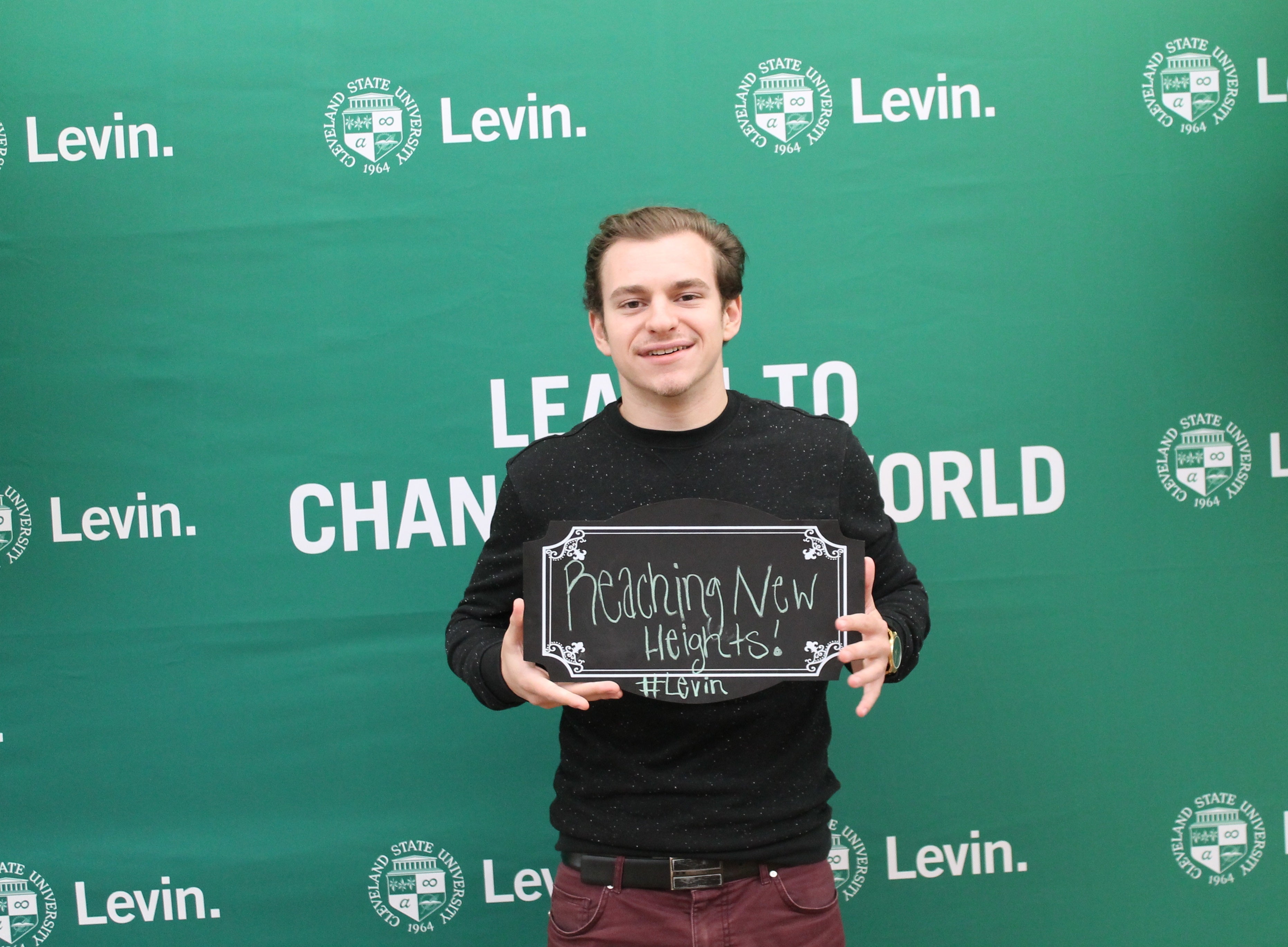 Name: Kevin Ballou
Major: Nonprofit Administration
Placement Site: Cleveland Play House
Tell us a little bit about the organization you are placed at and the work they do.
I work with an organization called Cleveland Play House. CPH is located in Cleveland's Playhouse Square - the largest performing arts district in the US outside of New York City. Another cool part of Cleveland Play House is their very extensive and community-based afterschool education program.
What does a typical workday look like?
Each workday varies at my organization, as I constantly have different projects to work on. A few projects include redacting resumes that came in for apprentice positions and creating a supply list based off the curriculum for an after-school program. Projects could also be simple, yet meaningful, like creating name tags or hanging up decorative pictures in the practice rooms.
Tell us about the project you're working on.
The main project I am working on is redacting information out of applications that could lead to biases.
What skills have you learned and/or improved upon?
One skill I have improved upon is working through the hiring process, which I now have a better understanding of. I have also learned how meticulous creating a student curriculum is, and how to better create one.
What has surprised or challenged you?
There were barriers beyond my control within my position that surprisingly presented a challenge. However, I greatly appreciate Cleveland Play House for their commitment to ethics and integrity, as well as their dedication to their employees moving forward.
What has been your favorite part of the Dively Fellowship?
The opportunity to see the formation of a production!
What valuable experience has this program provided for you?
This opportunity provided numerous experiences. However, the two most valuable include seeing the formation of a production, as well as experiencing how it is to work within an office setting.
Special Questions
What is your favorite hobby?
My favorite hobby is both watching and being a part of performances. This includes any performance art, such as music, comedy, poetry, etc.
What's Northeast Ohio's best-kept secret?
The music and comedy scene! It's thriving here in Northeast Ohio, and there are various different local comedy and music shows to attend each night of the week if you wanted to.
Best place to visit in downtown Cleveland?
Playhouse Square!