MEET ALEXANDRIA FERRARA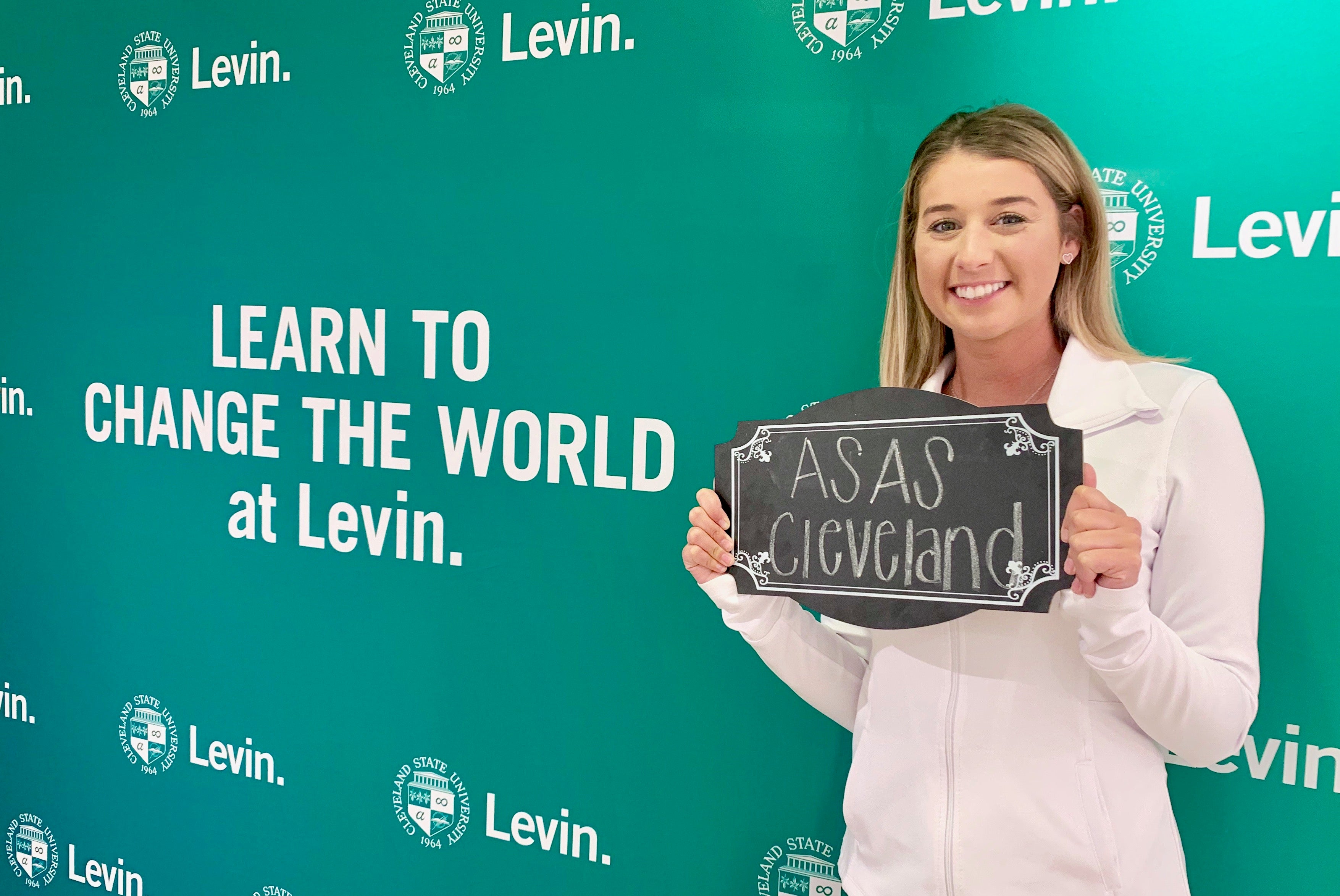 Major: Organizational Leadership
Anticipated Graduation: Fall 2020
Where did you intern? What was your title?
I worked as a social media intern for After School All-Stars (ASAS).
How long did you intern there?
I interned there for the entire 2019 summer semester.
Tell us a little bit about the organization.
After School All-Stars is a nonprofit organization that works with high risk youth by providing them with free after school programming in Cleveland!
What was your favorite project?
I loved working with the staff and students, as well as going to all of the events within the community.
How did you bridge your coursework within your internship?
While it was sometimes hard to balance everything, the ASAS staff was really focused on making sure that I felt comfortable with all of my work, ensuring that I had ample time to complete everything. They were just great in terms of flexibility and being easy to work with. This was one of the reasons I was super pumped when they decided to offer me my part-time position at their organization.
Why was the experience of having an internship valuable?
The experience was extremely valuable and awesome! I learned a lot about myself and the organization. The experience also helped open my eyes to new types of organizations and gave me a better grasp of what the nonprofit world is like, which before I never even considered being interested in!
Is there anything else you would like to include?
After School All-Stars is a great place for students to intern! They were so welcoming and helpful. They really helped me not only improve my existing skills, but also develop new ones. It was a great experience and I'm excited to see what my future holds by working with them!

Where are you working now?
I was offered a position as an Operations Assistant at After School All-Stars, and I am currently working there.