MEET DANA BUZZELLI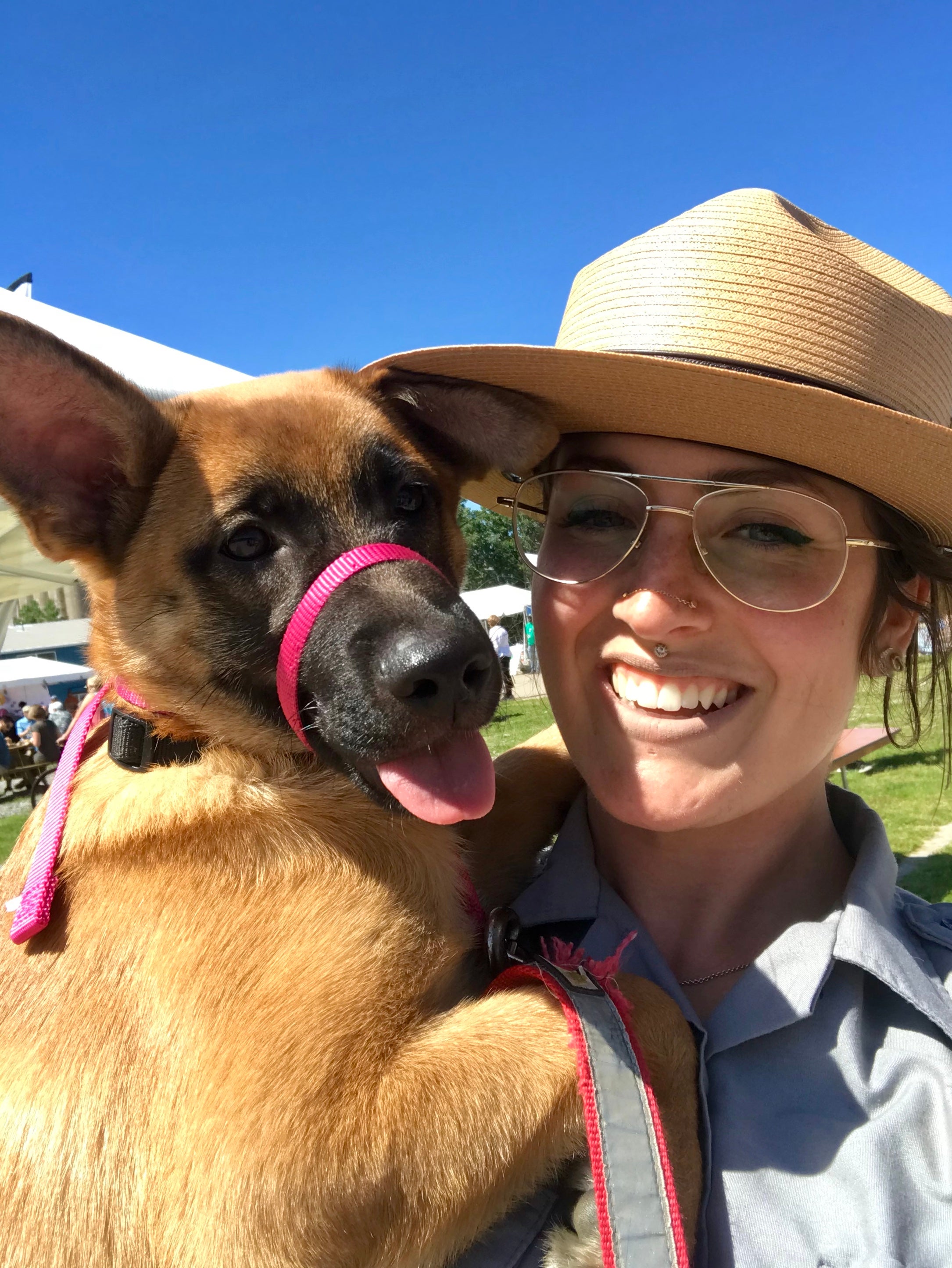 ​​​​​​​
Dana Buzzelli
Major: Environmental Studies
Graduation Date: May 2020
Internship Placement: Cuyahoga Valley National Park

Where did you intern? What was your title?
I interned at Cuyahoga Valley National Park as a Park Guide through the Pathways program – an internship initiative helping students and recent grads find jobs within the federal government.
How long did you intern there?
I interned at Cuyahoga Valley for over a year. I started in February of 2019 and will finish after graduation this May.
Tell us a little bit about CVNP.
Cuyahoga Valley National Park is located between Cleveland and Akron, and its borders include areas of the Cleveland Metroparks, as well as Summit Metroparks. It was originally established in 1974 as a National Recreation Area, and was elevated to a National Park in 2000. As an urban park, CVNP provides recreational and educational opportunities to people of all ages. It also protects critical habitat for wildlife.
What did you do at your internship?
I worked in the Community Engagement Office of the Division of Interpretation, Education, and Visitor Services. I spent the majority of my time conducting programs in underserved neighborhoods in the cities of Cleveland and Akron. I was one of the primary rangers coordinating the "Read with a Ranger" program geared toward Pre-K through second grade students. "Read with a Ranger" focuses on literacy, education, and awareness of the natural world. During the summer, I led recreational initiatives in the park through the "Get Up, Get Out, and Go" program. This incorporated activities such as hiking, biking, pond studies, crafts, games, and fishing.
What skills did you learn, sharpen, or improve?
As a Park Guide, I often speak and present in front of large groups. So, I am constantly improving my presentation and public speaking skills. Additionally, I've learned that the discipline of interpretation is more about sparking a person's curiosity than it is about directly teaching them information. (Although, that piece is also important!) However, if I can plant a seed in someone's mind, they will walk away with much more than if I simply stand there and feed them facts that they will likely forget before they leave.
What did you learn about yourself?
This internship taught me that I love to work with people. I am happiest while leading large groups in the park or facilitating programs in schools. Being able to ignite someone's curiosity is a huge motivation for my work.
How did you bridge your coursework with your internship?
My coursework in sustainability helped inform my interpretation of the story of Cuyahoga Valley National Park. Additionally, my research on the history of the Cuyahoga River for my internship helped deepen my understanding of an environmental issue close to home that was often discussed in class.
Why was the experience valuable? Why is an internship valuable?
My internship gave me practical experience in my career field, helped me build my professional network, and helped me to get a job for after graduation!
What advice do you have for current interns or students who are searching for an internship?
​​​​​​​Try to find something that really interests you! Approach everything as a learning opportunity, and don't be afraid to ask for help.
What's next?
I will be continuing my career with the National Park Service as a permanent, full-time Park Guide at San Antonio Missions National Historical Park after graduation, and I plan to work in many other National Parks in the future!