MEET FRANCESCA KLYPCHAK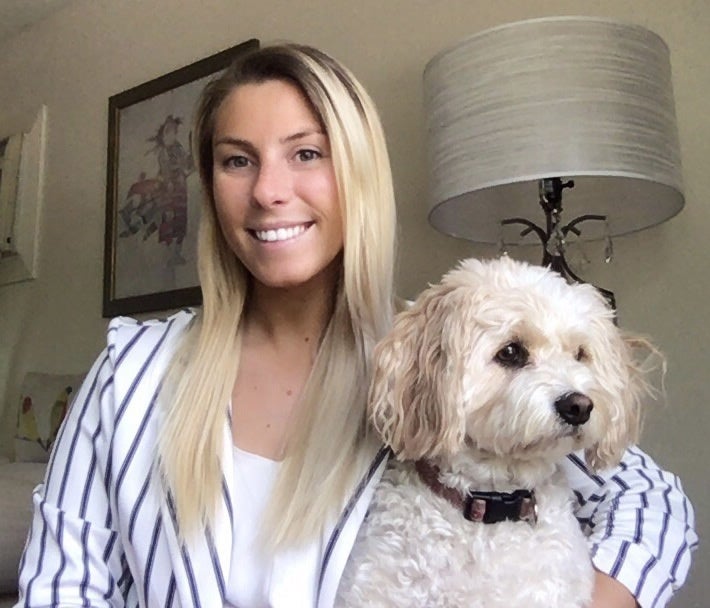 Major: Organizational Leadership and Communications

Anticipated Graduation Date: August 2021
​​​​​​​
Internship Placement: After-School All-Stars (Cleveland)
Francesca worked remotely as the Fundraising and Development Intern at After-School All-Stars (Cleveland) during the Spring 2021 semester. She recently accepted a full-time position with ASAS as their Community Engagement Coordinator.
​​​​​​​Here's what Francesca had to say about her experience:
​​​​​​​Where did you intern? Tell us a little bit about the organization.
I worked at a nonprofit called After-School All-Stars (Cleveland) as their Fundraising and Development Intern. The Maxine Goodman Levin School of Urban Affairs's Center for Public and Nonprofit Management program manager (Alexandra Higl-Timms) was so amazing and helped me seize this great opportunity.
After-School All-Stars (ASAS) provides free, comprehensive after-school programs that keep children safe and help them succeed in school and life. This nonprofit organization provides programs, transformative experiences, and mentoring that support students in urban Cleveland communities in developing skills and habits needed to succeed in life, school, and their future careers.
What did you do at your internship?
During my internship I identified grant opportunities, helped coordinate multiple fundraising events, learned how to navigate different grant/fundraising websites, created and distributed donation requests (as well as thank you letters for tax-deduction purposes), and assisted the Development Director with related activities and projects. 
What was your favorite project? Why?
My favorite project was our ASAS School Supply Drive. I took the lead on this fundraiser, and we received so many donations. It totally surpassed our expectations. It felt amazing to truly contribute to the community and help so many students as they go back to school after COVID-19.
Why was the experience valuable? Why is an internship valuable?
I can't express how much I learned and how thankful I am for this entire experience. The ASAS Cleveland team is truly amazing, and they helped me achieve so much. I was very unsure about my career path prior to this, and I didn't really know what I wanted to do. After this internship, I realized that I want to continue to work in the nonprofit field and I found a true love for fundraising, development, and grant writing.
What's next?
​​​​​​​Thankfully, on the very last day of my internship at ASAS, they offered me a full-time position at their organization. Starting at the end of May, I will be their Community Engagement Coordinator, and I couldn't be more excited!