MEET JAMES SUTTON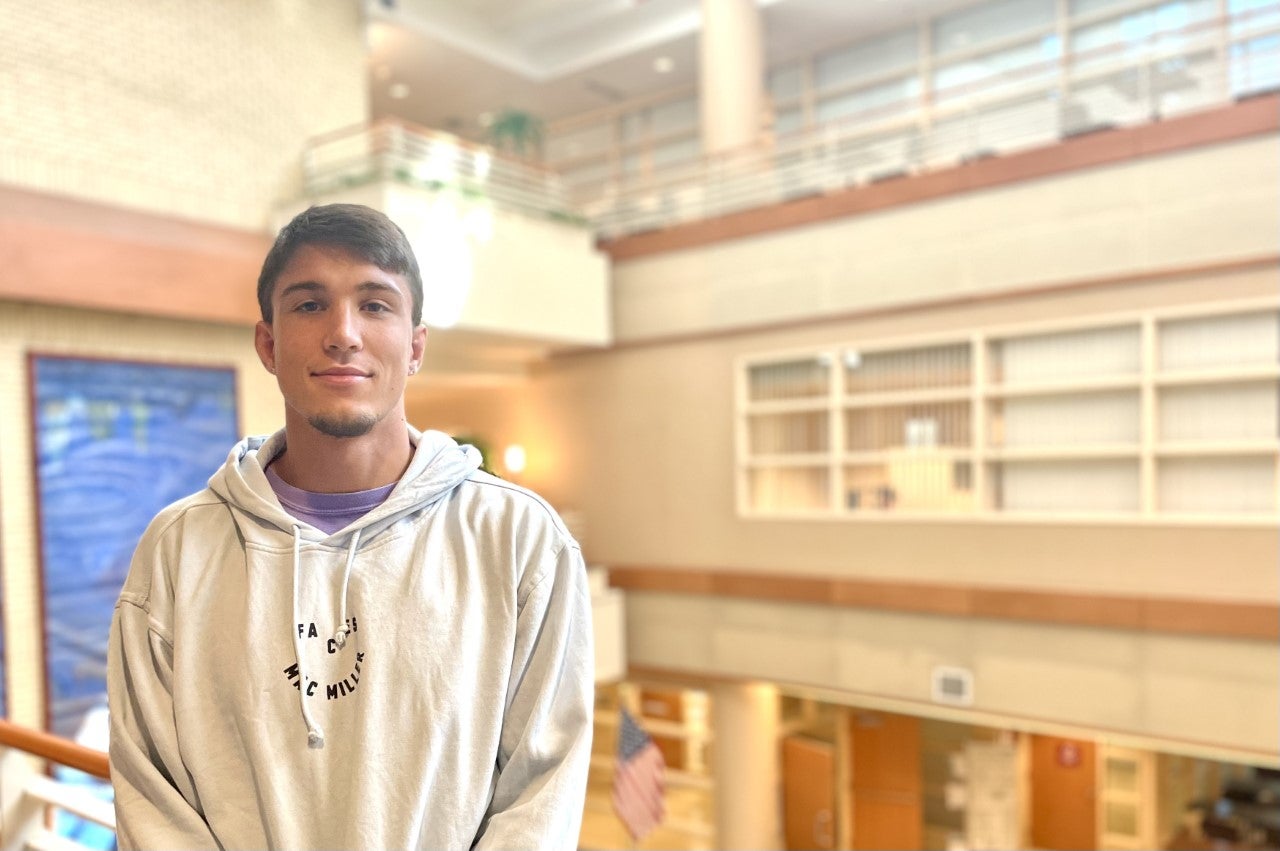 Major: Public Safety Management
Graduation Date: Spring 2023
Internship Placement: West Park Kamm's Neighborhood Development (WPKND)
James Sutton worked as the assistant to the community outreach coordinator for the West Park Kamm's Neighborhood.
How did you learn about the internship opportunity?
I learned about this internship from Alexandra Higl-Timms, the Program Manager at the Center for Public & Nonprofit Management.
What did you do at your internship?
At WPKND, my main project was working on, setting up, and helping coordinate the West Park farmer's market. Additionally, we would conduct farm audits. Here, we would go out to each of the vendors' farms and make sure that they were growing the fruits and vegetables they were selling at the market. The goal was they would grow at least 90% of their crops that they brought to sell at our market.
What was your favorite project? Why?
My favorite project was the pop-up events we coordinated at the local parks. The reason it was my favorite was because it was so fun, and it made me feel closer to the neighborhood. At the pop-ups we had moon bounces, a skating rink, Guardians ticket giveaways, and more exciting activities. These pop-ups were meant to bring the community closer to one another, which they definitely achieved.
What skills did you learn, sharpen, or improve?
From these experiences I believe I developed my communication skills by meeting new people every day. I have a lot more confidence as a result of this internship, it was an incredible experience that I wish I had participated in more in my past summers.
What advice do you have for current interns or students who are searching for an internship?
My advice for current interns would be to make sure you are asking questions and taking notes. I was able to ask a lot of questions but did not write them down and I feel like I did not retain everything I wanted to.
What's next for you?
I have one more year of school. Then, I hope to land a job at a nonprofit organization