MEET MALENA HYDE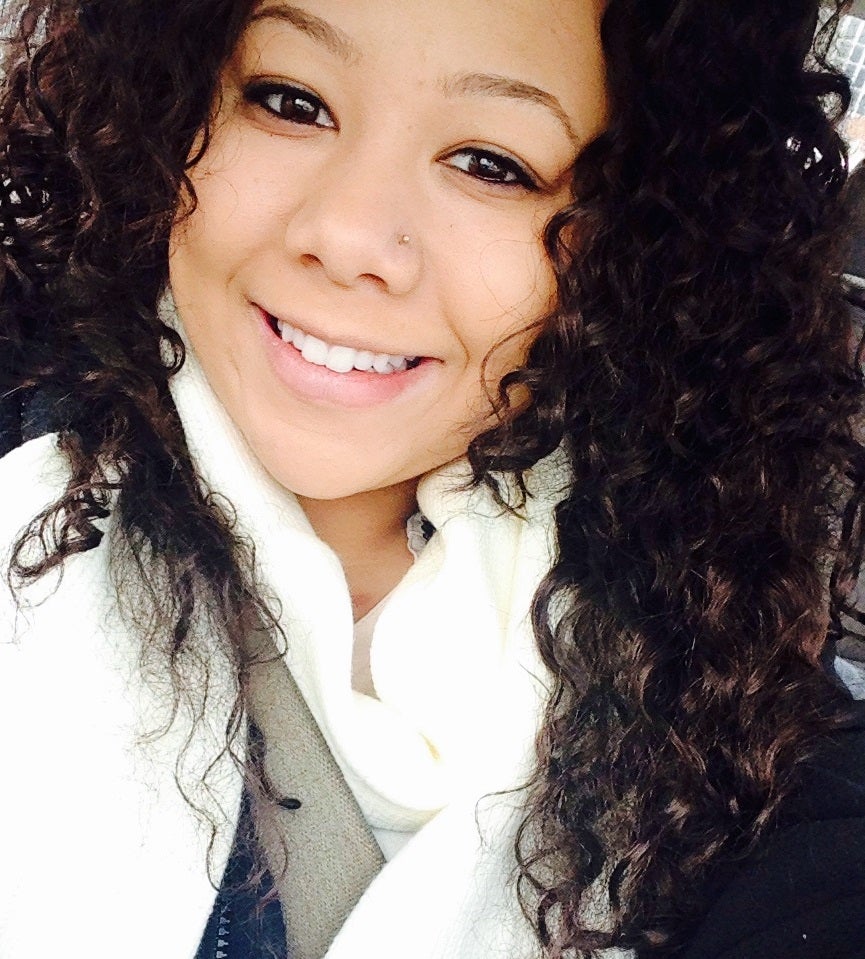 Major: Urban Studies-Public Management
Minor: Nonprofit Administration
New urban studies graduate, Malena Hyde (BA, '19), recently completed a community outreach internship at St. Clair Superior Development Corporation. Malena completed ten grant applications for their youth development program, coordinated countless cooking and baking programs in their teen kitchen, and planned their teen voter registration job track program.
According to Youth Development Manager Philip Hewitt, "she's attentive to details, thorough, and very intelligent. Additionally, she has a wonderful attitude when working with younger people."
Malena has accepted a summer position with St. Clair Superior, and will coordinate their youth job program. She was also one of the 2019 recipients of Maxine Goodman Levin School of Urban Affairs's "Outstanding Intern" award.
Here's what Malena had to say about her experience:
Where did you intern?
I interned at the St. Clair Superior Development Corporation, a local community development corporation (CDC) in the St. Clair-Superior neighborhood. The organization provides opportunities to the area's residents through community outreach, youth development, arts and culture, and business development.
How did you learn about the internship opportunity?
I learned about the opportunity from Mrs. Alexandra Higl-Timms from the Center for Public and Nonprofit Management during a meeting about potential internship opportunities. At the time, the internship was just in talks, and I had a few other offers on the table. However, I was super interested. Thankfully after being recommended for the position, I interviewed and received an offer. 
How long was your internship? 
I interned here for approximately four months during the Spring 2019 semester. However, following the completion of the internship, St. Clair Superior Development Corporation extended an offer for a paid position over the summer helping with the Teen Center's Summer Job program. I accepted the position, and cannot wait to get started!
What assignments or projects did you work on?
During my internship, I had a very real, inside look at how CDCs operate. 
My assignments varied, but I typically:
Communicated with parents and members of our Teen Center about upcoming events and deadlines;
Explored relevant grant opportunities and wrote several full grant proposals; 
Attended meetings with local organizations and school administrators to discuss potential initiatives; 
Supervised a weekly teen cooking and baking class;
Designed marketing materials;
Conducted interviews for St. Clair Superior Development Corporation'SCSDC's Summer Jobs Program for area youth ages 14-19 years old.
What skills did you learn, sharpen, or improve?
The skills and insights I obtained from this internship were truly insurmountable. I learned about strengthening community relations, grant seeking, the importance of meeting deadlines, and techniques for working with diverse groups of people. 
Also, I definitely sharpened my public speaking skills and grant writing abilities. Finally, I learned about program development and implementation. 
What did you learn about yourself?
This internship taught me more about myself than I could have imagined. I was definitely excited to begin, but also nervous since I wasn't sure what to expect. I had no idea that I would work with such amazing, caring people who are so invested in the community! 
Prior to this experience, I had no clue that working with young people would be so rewarding. The teens I worked with were so intelligent and responsible that it definitely made the hard work fulfilling. 
What advice do you have for current interns or students who are searching for an internship?
Keep going and trust the process! In my experience, there were times where I questioned whether or not I was qualified to take on the challenges of an internship. If you feel that way, know that you're definitely more prepared than you think. 
Oftentimes, it's hard to grasp how coursework applies to real-world experiences when you're inside the classroom. However, when you're working as an intern, the skills you don't even realize you have naturally surface. 
Trust your gut, and pick an internship opportunity that you're passionate about and an organization where the mission resonates with you. In my opinion, this makes all the hard work worth it.
Also, reach out if you need to. Levin has an amazing network of students, staff, professors, and mentors that truly care about students and are always available to help you with questions and concerns every step of the way!