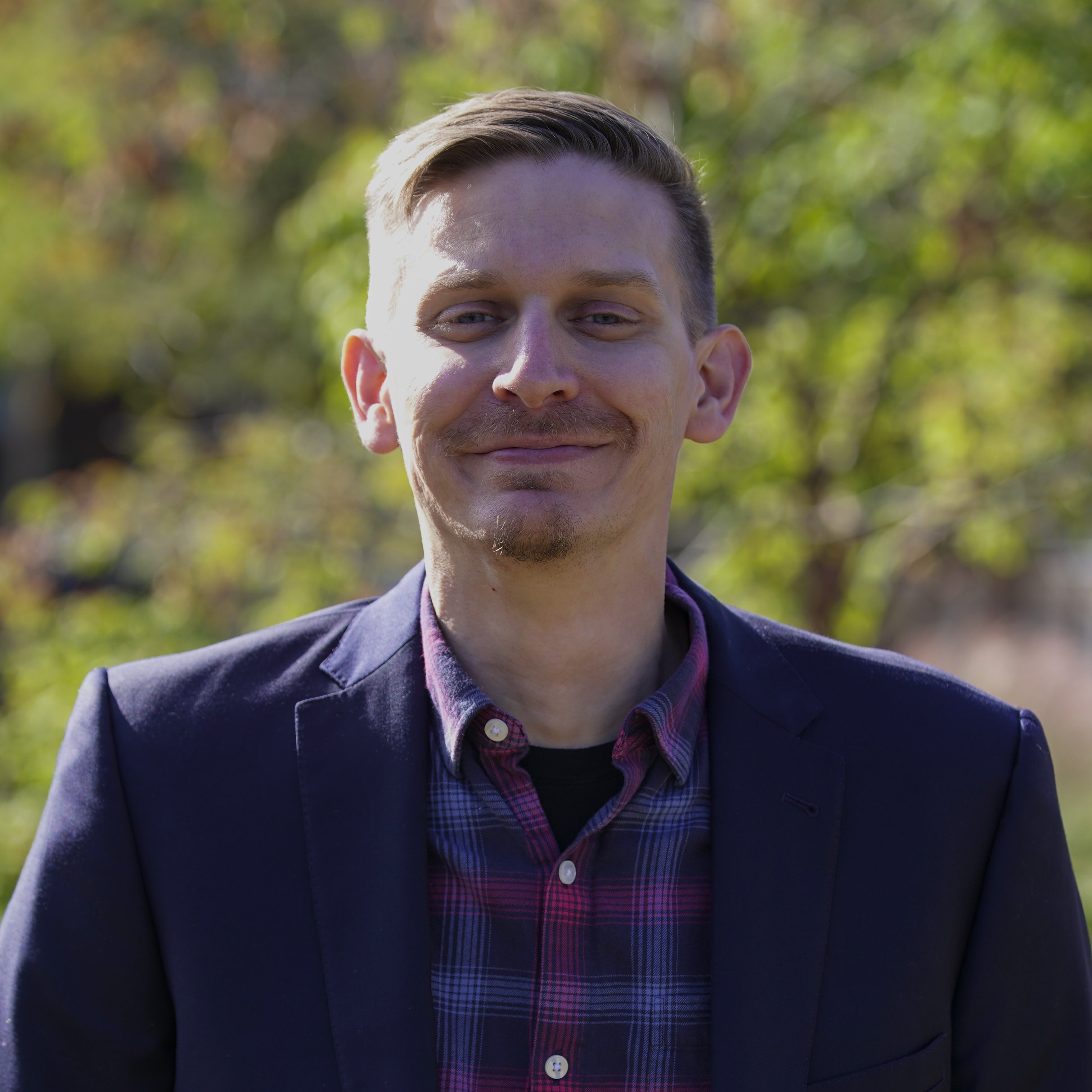 ​​​​​​​​​​​​​​
Name: Jeffrey Sugalski
Title/Organization: Housing Development Project Manager, Cuyahoga Land Bank
Degree: Master of Urban Planning, Design and Development (MUPDD), 2005
​​​​​​​Tell us a little about yourself.
My name is Jeffrey Sugalski, and I'm a double graduate of the Maxine Goodman Levin School of Urban Affairs. I earned my bachelor's degree in urban studies in 2003 and my Master of Urban Planning in 2005. 
Currently, I'm the Housing Development Project Manager at Cuyahoga Land Bank. I am helping to establish the organization's new-construction housing initiatives in emerging neighborhoods, which includes most of Cleveland and some inner-ring suburbs. 
I have been working as a Cleveland neighborhood revitalization professional for about eighteen years. 
How has your career evolved?
My career path has been fairly linear. I spent sixteen years with Burten, Bell, Carr Development, Inc., where I worked my way from property research intern to real estate development director. I have always worked on real estate development; the complexity of the projects and my role in them is what ultimately changed over time. 
My path shifted a bit when I took my position at Cuyahoga Land Bank in February 2021. My CDC work was very broad. In addition to development, I was involved in community organizing, grant writing, and program administration. My work was deeply concentrated in a few neighborhoods. In my new position, I will have the opportunity to specialize in housing development and contribute to the revitalization throughout the region.
What's the biggest challenge you faced in your career? How did you overcome it?
Deciding to leave my position at Burten, Bell, Carr for a new career opportunity. It is an outstanding organization, and I had the opportunity to work with so many different people on so many great projects. I would not have stayed for sixteen years if I didn't enjoy the work, appreciate the people, and feel like I was making an impact. 
What really helped me was receiving advice from a few mentors and peers about the opportunity. They helped me think about both my career and the new opportunity by asking the right questions and giving me really great insights. 
My advice is not to limit how you think about a mentor. A mentor can be someone you trust who you ask for help you when you needed. You can have more than one mentor, too. And if you get the right mentor, you may have a friend for life. 

​​​​​​​Tell us a little more about your mentors.
I am very fortunate that my past supervisors served as really great mentors to me. However, a few years ago, I just felt the need to talk to someone outside of my organization. I identified a nonprofit leader who I admired and felt could be a good fit for me. I asked if he would be willing to meet with me, and he was more than happy to do so. 
There are a lot of professionals out there who genuinely want to help young professionals (myself included). Reach out if you want to meet with someone. If they don't respond or don't have the time, don't take it personally and definitely try other people. You never know how networking and mentoring conversations may pan out. 
How long have you been in the mentoring program? Who is your current mentee?
This is my second year in the mentoring program. My current mentee is Margaret Mahoney. She's a first-year graduate student at Levin. She's a really outstanding person, and our mentoring sessions are really fun. 
What has been your favorite mentoring moment so far?
All of it! In my mentoring sessions, everything is on the table, whether that's mock interviews, trainings or discussions on a specific topic, tours, or project site visits. Sometimes we have no agenda and see where the conversations go. 
In Summer 2020, my previous mentee (Nora Walsh) and I coordinated a successful mini-series focused on community real estate development. We had different speakers come in and present what they do and share their insights to about a dozen young professionals. 
What is one thing you wish someone would have told you prior to beginning your career? What piece of advice do you have for students beginning their careers?
​​​​​​​My fellow urban planning and development mentors and I had the opportunity to serve on a virtual Meet the Mentors urban planning panel in late 2020, which was recorded and posted on YouTube: https://www.youtube.com/watch?v=7MrlkNopfEU. Many great insights were shared there; even I learned a bunch of new things from my colleagues.