MEET KEVIN BALLOU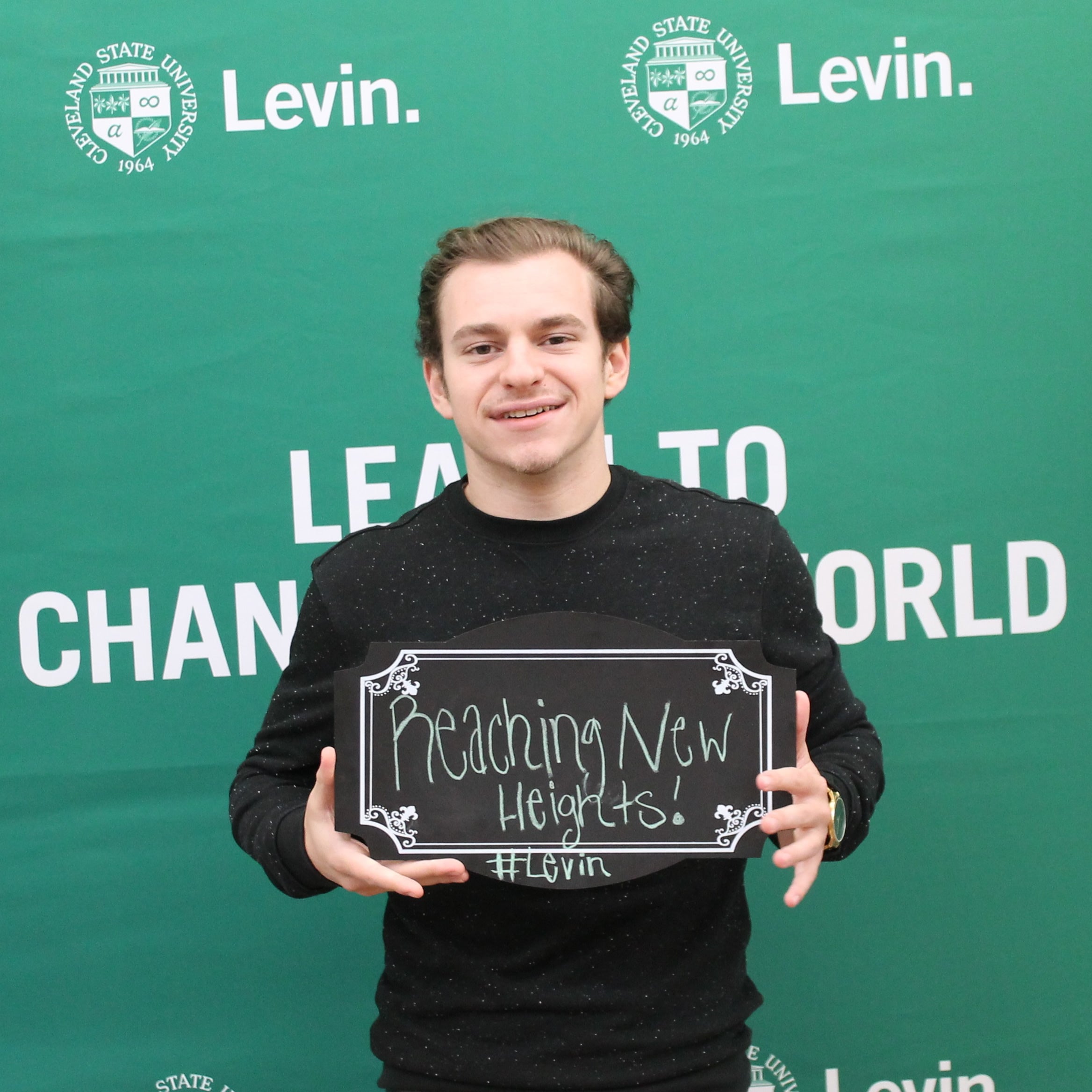 Major: Urban Studies, Concentration in Urban Planning (Spring 2021)
Former "Hire Local" Intern at Detroit Shoreway Community Development Organization
Where did you intern? What was your title?
I worked at the Detroit Shoreway Community Development Organization. The organization is an integral part of the growth and revitalization of Cleveland's west side. They do an outstanding job of balancing neighborhood growth, as well as maintaining the culture and heart of the community. My position was with the "Hire Local" initiative. "Hire Local" works with job and family centers to ensure neighborhood residents receive top priority for area employment.

What skills did you learn, sharpen, or improve?
I was able to utilize and improve my analytical skills by compiling data, creating a metric system, and contributing to the efficiency of the "Hire Local" program.
What advice do you have for current interns or students who are searching for an internship?
Be creative! It's about applicable experience and life advancement. Ask to be a part of the meetings, and build relationships with everyone in the office. Develop an understanding of the whole organization not just your department. 

Also, learn to engage with the community by shopping at local stores, visiting churches, interacting with members of the neighborhood, etc.
What surprised you?
The impact and depth community development organizations have. They're directly related to everything in the community: economic development, assisting new businesses, hosting events, buying houses from the land bank, and much more.
Why are internships valuable?
Anybody can take notes, memorize facts, and pass an exam. The real test is whether you have the abilities to manage and lead. Experience is the best teacher. I know some people who enroll in six classes a semester, and have little time to engage in other activities. While education is the foundation, an internship is the next step to apply this knowledge. Internships also help you figure out what you want to do!
What are your career aspirations?
I hope to run a community-based nonprofit that connects creativity and the community.