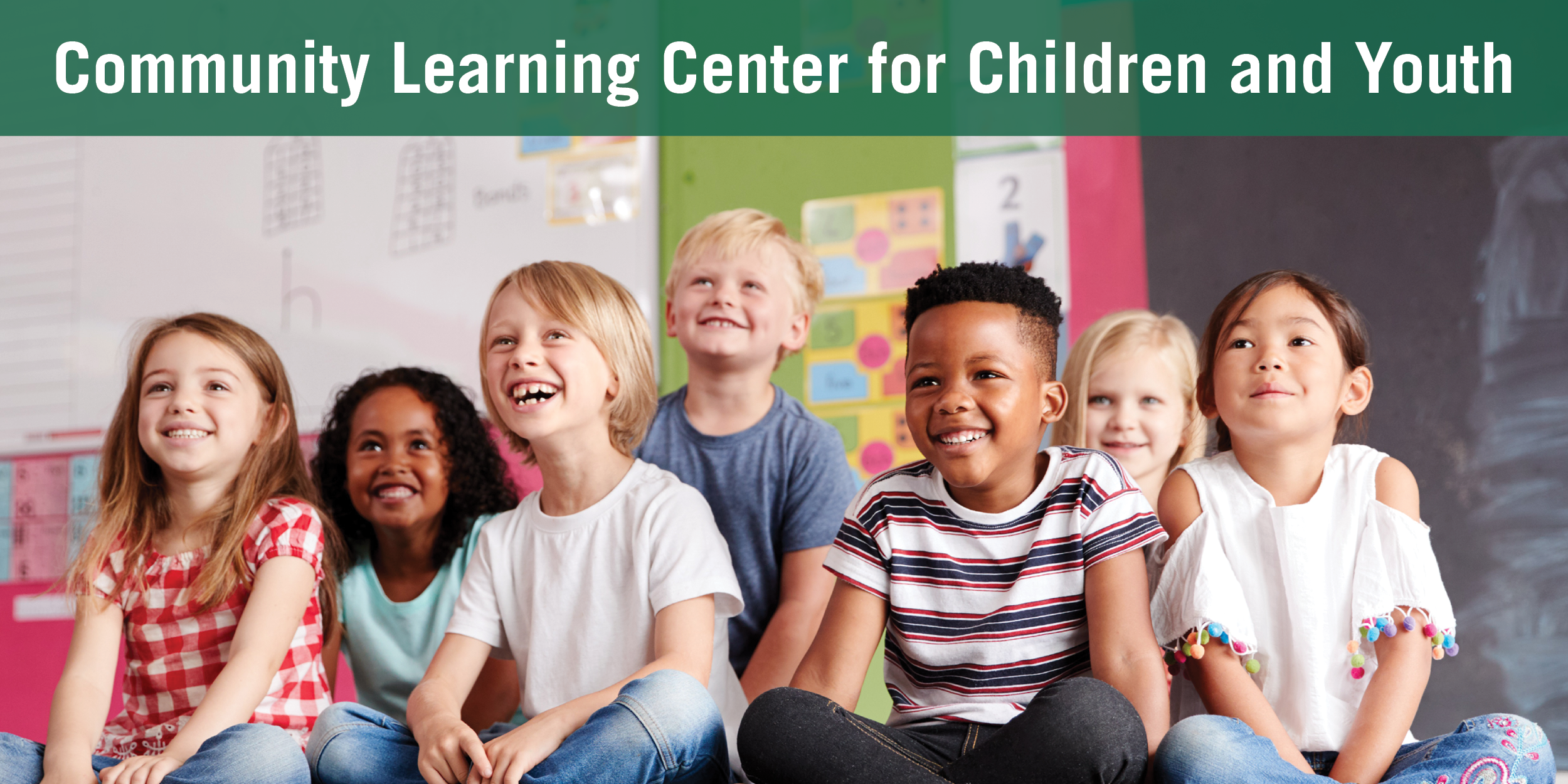 The Community Learning Center for Children and Youth (CLC) is a year-round instructional facility for Levin College of Public Affairs and Education students. Through its staff of Cleveland State University faculty and students, the Center serves children, youth, and families from the Greater Cleveland community. In a supervised educational setting, the Center instructs current and future educators by providing resources and services including assessment and tutoring in literacy and math to children and youth. As a service to our community, most of these experiences are offered to our families and K-12 learners completely free of charge! Please begin registration by completing our Family Enrollment Form if you are interested in our tutoring services.
The CLC is self-sustaining through generous donations from community stakeholders, partners, families, and philanthropist organizations. The services we provide to K-12 learners from our Greater Cleveland Community are always free of charge to families, so these donations are vital to the continued provision of these academic and enrichment services. Please consider donating today! After inputting your gift amount, select 'Other' from the gift deisgnation drop-down menu and type "Community Learning Center" into the field provided. Thank you for your support; we look forward to continuing our contributions to our community of learners. 
Learn more about the CLC
Fall 2023 CLC Hours:
NOTE: THE CLC WILL BE CLOSED DURING ALL UNIVERSITY CELEBRATED HOLIDAYS.
| hours in effect 9/6/2022-12/16/2022 |   |
| --- | --- |
| Monday: | 4-8 PM |
| Tuesday: | 4-6:30 PM |
| Wednesday: | BY APPOINTMENT ONLY |
| Thursday: | 4-6:30 PM |
| Friday: | BY APPOINTMENT ONL |

Contact Information
Information Desk: communitylearningctr@csuohio.edu , 216-687-4768
Program Director, Dr. Amanda Yurick: a.l.yurick@csuohio.edu
Click here for a CSU campus map.