The CLC hosts a rotating program of tutoring opportunities that match families with CSU Education students as tutors. All CSU students engage in tutoring as a part of their scheduled coursework and teacher training. Tutoring programs are offered in the Fall and Spring semesters, as well as during CSU's Summer terms, and include assessment and instruction in reading, phonics, and mathematics. The majority of CLC tutoring is provided to families free of charge, with the exception of some summer programs.
In Person and Remote Learning Opportunities 
We offer individualized assessment and instructional services for children and youth pre-K-12. Sessions can range between 30 minutes-one hour in duration and typically run 15 weeks during the academic year. Six-week summer sessions may also be available. We offer in person sessions at our center in 130 Julka Hall on the Cleveland State University campus as well as remote learning sessions via Zoom. Students participating in remote tutoring need a reliable device, internet connection, and physical space free from distractions. An initial parent orientation is required to ensure accessibility to the platform. Click here to enroll children in our tutoring programs. 

Volunteer Tutoring
When space is available, the CLC hosts a volunteer tutoring program which provides CSU students with volunteer opportunities in the field of Education and Cleveland families with free tutoring, mentoring, and homework help.
CSU Education students who are interested in serving as a volunteer tutor may earn a certification through the Community Learning Center. This certification requires 20 hours of volunteer work during which you may hone your instructional techniques and provide additional support to K-12 learners from our community. A tutoring certification may be the competitive edge that gets your future employer's attention! Sign up by completing the CSU student intake form and selecting the appropriate option at the end of the form. 

Other Services
Educational and Developmental assessments available for one-week checkout
Leveled children's literature and Guided Reading Program resources available for one-week checkout
Book in the Bags (a kit including a book and specialized activities) available for two-week checkout
A wide collection of educational games and manipulatives for one-night checkout
Free handouts about community resources
Five computers with Internet and Intranet available for student use
iPads and Nooks to use during tutoring sessions
Comfortable, private study rooms (as space is available)
Central Area Tutoring Program
Through the generosity of Steve Kimmelman, BBA '80, we have recently developed a math and reading tutoring program serving 1st-3rd graders at Marion Sterling Elementary.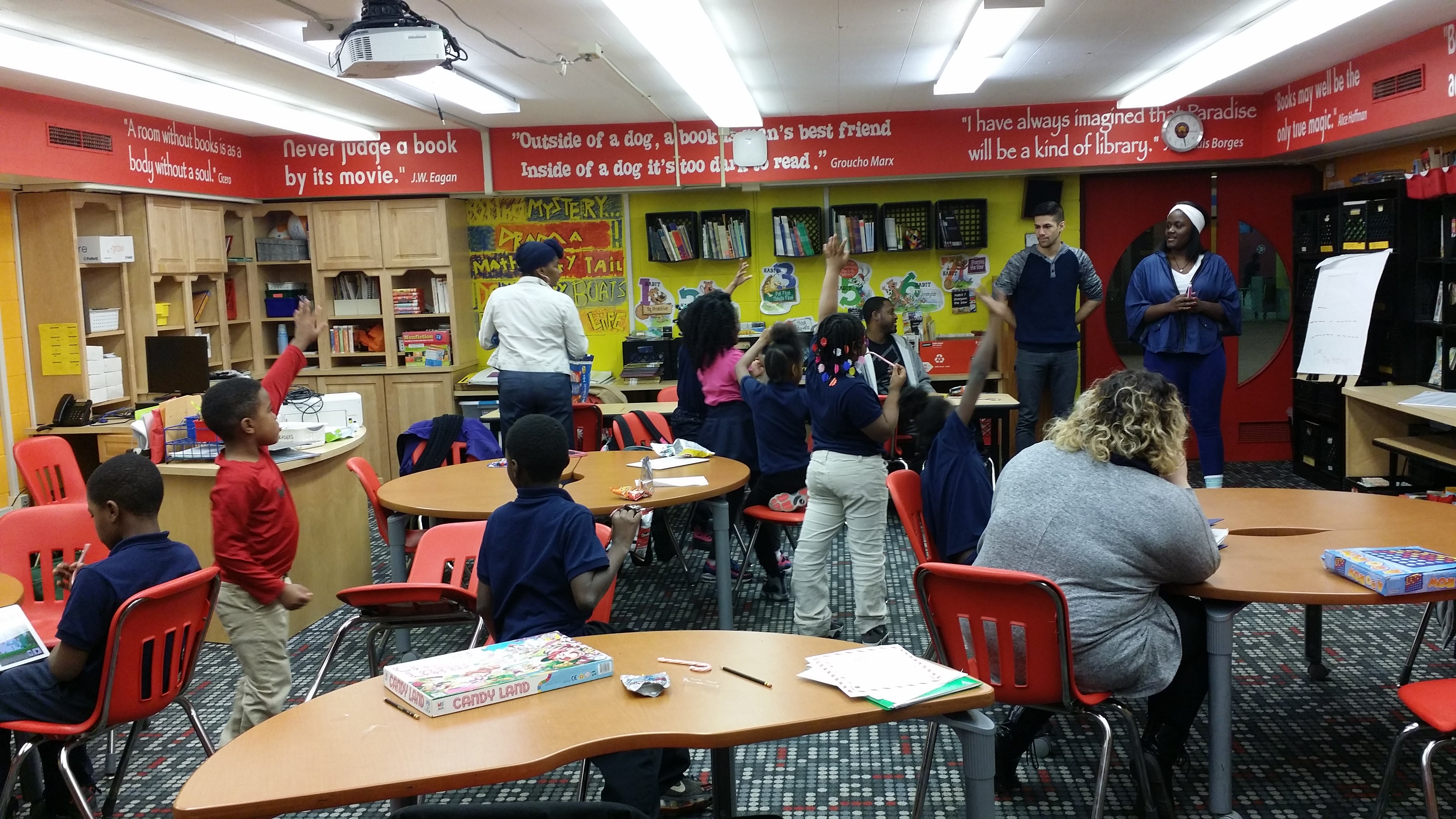 Ma'Taya Hammond and Amier Itayem at work at Marion Sterling Elementary.