Senator Grace Drake | Norman Krumholz | Steven Minter | ​​​​Patrick Sweeney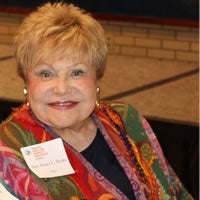 Senator Grace Drake
 As the founder of the Ohio Center for the Advancement of Women in Public Service, Senator Drake worked tirelessly for close to 20 years promoting the advancement of Maxine Goodman Levin School of Urban Affairs students in public sector careers. Her efforts partnered close to 1,000 students with public and nonprofit mentors through the Center's flagship Mentoring Program, many of whom have gone on to build successful careers, making significant contributions to our community.
Following her retirement, she continued to serve as Executive-in-Residence in the Maxine Goodman Levin School of Urban Affairs, championing program activities and serving as a mentor and advisor. She was also the inspiration for the School's's "Women's Leadership Series" that features professional development workshops and showcases women in leadership positions.
Before joining CSU as Executive-in-Residence in 2001, Drake served in the Ohio Senate for 16 and a half years, representing Wayne, Medina and the southeast areas of Cuyahoga County. She was one of two women in the Ohio Senate when she took office in 1984, and while in office chaired committees on small business and economic development, health and human services and aging.
Focused on student success, Senator Drake used her vast network of connections to ensure the successful progression of CSU students, opening doors across the state to help start and advance their careers.
---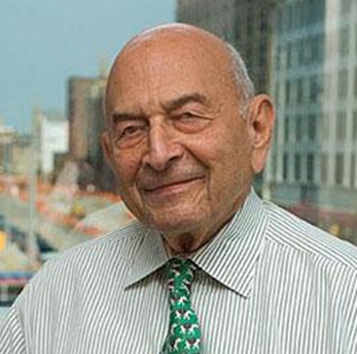 Norman Krumholz
Norman Krumholz, Emeritus Professor of Urban Planning at the Maxine Goodman Levin School of Urban Affairs was a widely-respected urban planner and community development leader. Professor Krumholz left an indelible mark on the city of Cleveland and Cleveland State University, and his contributions to how we learn and teach neighborhood-building, community development, and city revitalization will impact future generations for many years to come.
Professor Krumholz joined CSU in 1979 as founding Director of the Center for Neighborhood Development (CND) and spent the next 40 years educating multiple generations of urban planners, who are now leaders in the City, the region and beyond. As a teacher, Professor Krumholz was much beloved by his students, who established the Professor Norman Krumholz Scholarship at the Maxine Goodman Levin School of Urban Affairs in honor of his many years of service to CSU.
In 2016, CSU awarded Professor Krumholz an Honorary Degree of Doctor of Urban Affairs in recognition of his leadership and scholarly work in urban planning and community building. In 2017, Maxine Goodman Levin School of Urban Affairs honored Prof. Krumholz's 90th birthday with a celebration that included the City of Cleveland renaming the one-block stretch of East 18th Street from Euclid Avenue to Chester Avenue as Norman Krumholz Way. Learn more about Professor Norman Krumholz. »
---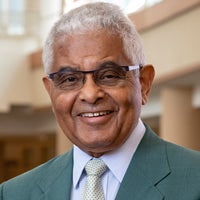 Steven Minter
A cornerstone of life at CSU for 15 years, Steven Minter touched so many lives at so many different levels it is difficult to quantify the incredible impact he had and legacy he leaves. Leader, mentor, colleague, and friend to countless CSU trustees, faculty and staff, Steve will be remembered as one of the most compassionate, genuine, and impactful individuals who graced our campus.
 An Executive-in-Residence at the Maxine Goodman Levin School of Urban Affairs from 2003 - 2019, Steve advised three CSU presidents and facilitated countless collaborations between the University and the business and civic communities. A trusted steward of our University during times of leadership transition, Steve served as Interim Vice President for Advancement and chaired many search committees that were instrumental in helping to create the University that exists today.
---
​​​​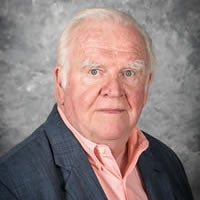 Patrick Sweeney 
While serving in the state legislature for more than three decades, Mr. Sweeney fought to obtain funding that early on positioned the Maxine Goodman Levin School of Urban Affairs to become nationally recognized for its programs in urban studies and public management. His role in the legislature was key to the School getting the funding necessary to support the Ohio Urban University Program (UUP), allowing CSU and the state's other urban universities to play a more significant role in their respective areas.
After his retirement from politics, he continued to support CSU, joining the university as Executive-in-Residence and Assistant to the Vice President of Governmental Relations. He shared his years of experience on the front lines of the legislature with his students and coordinated the "Columbus Seminar" class that provided students with direct experience with state government, independent agencies, the media, and non-governmental organizations.