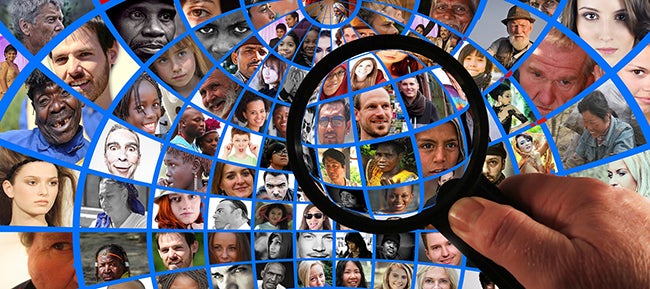 Sociologists study human behavior in industrialized societies. Sometimes this behavior involves personal relationships, perhaps among teenagers or the elderly, sometimes the difficulties facing the urban poor or drug addicts, sometimes the development of modern nation-states and political conflict. Sociology opens new windows--challenging conventional wisdom, dissolving myths about social reality, illuminating how the world is socially constructed, and clarifying our options and choices.

Sociology students at Cleveland State University are taught to analyze modern social problems scientifically. In addition, they are taught how to do research about these issues using statistics, interviews, and participant observation. Good research requires a grasp of the "sociological imagination"--the connections between historical, large-scale social forces and biography, the ways in which people live and understand their lives.

Majors in sociology develop the critical thinking and writing skills basic to a sound liberal arts education; they learn research skills and an understanding of the sociological perspective. This prepares them for a wide range of careers: some students use the degree as preparation for graduate work in one of the social sciences or law, others work in human resource management, social service, criminal justice, corporations or schools.

Most students begin with "Introduction to Sociology" (SOC 101). After completing this course, there is a wide range of 200, 300, and 400 level electives. Full course descriptions are given at Sociology Course Descriptions.

Career Opportunities
Sociology majors bring to a job the ability to gather information and put it into perspective and are prepared for entry-level positions in business, social services, and government as well as for advanced training in professional and graduate programs. The emphasis in criminology prepares students more specifically for positions in criminal justice fields and graduate and professional programs. Graduates of the program are employed in a variety of positions in social service settings and in the criminal justice system. Students have been accepted in Masters and Ph.D. programs in Sociology, College of Law, and Urban Studies.