Carlina DiRusso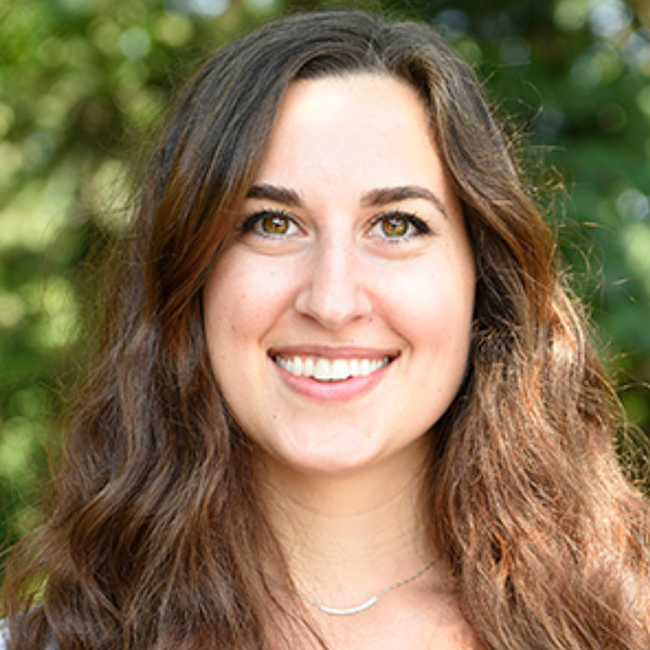 Carlina is now a doctoral student in mass communications at Penn State University. She earned her bachelor's degree in strategic communications from Ohio State University before moving to Los Angeles to begin a career in marketing and public relations at Universal Music Group. Her professional experience in digital marketing inspired her to pursue a master's degree from Cleveland State University, where she honed her research interests in media psychology. Her research at Penn State examines persuasive health and science communication in contemporary media.
According to Carlina, "One of my favorite things as a M.A. student at CSU was the diversity in research opportunities. I was able to be mentored by faculty who specialized in all types of media effects research, from health communication to telepresence to narrative persuasion and the faculty always made themselves available to meet with me. Overall, the program offered a welcoming and productive environment for students new to media effects."
Mark Lantz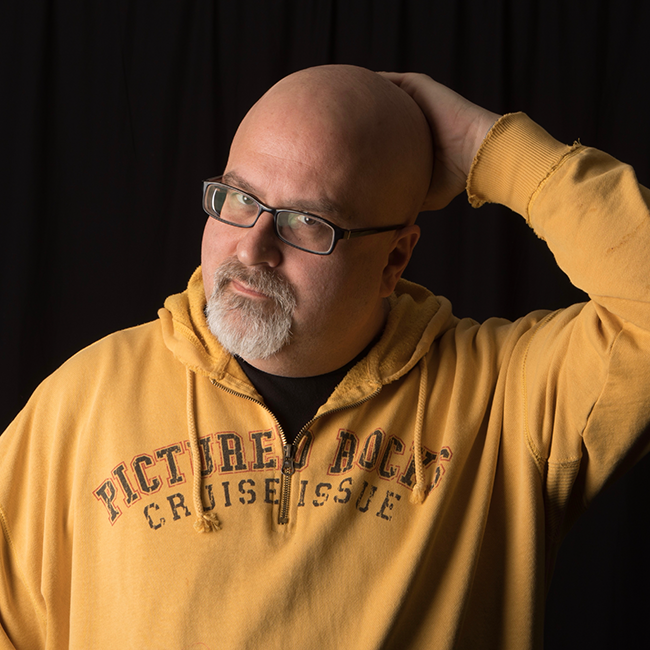 Mark Lantz is founder and Executive Creative Director of Factory, a Detroit advertising agency.  Launched in 2013, Factory works in a wide variety of industries, including financial services, tourism and online commerce.  Before starting Factory, Mark was Chief Strategy Officer at the Detroit office of McCann Worldgroup, a global agency network.  At McCann he was one of the creators of the groundbreaking Pure Michigan tourism campaign, helping drive billions of dollars of economic activity in the state.  Before Detroit, he worked at agencies in San Francisco, Chicago, Los Angeles and Cleveland.  He lives in Birmingham, Michigan.
According to Mark, "The most beneficial part of my graduate degree (Master of Applied Communication Theory and Methodology) was the strong grounding it gave me in research methods and statistics . . . because there has to be someone at every ad agency who can speak that language."
Han Liou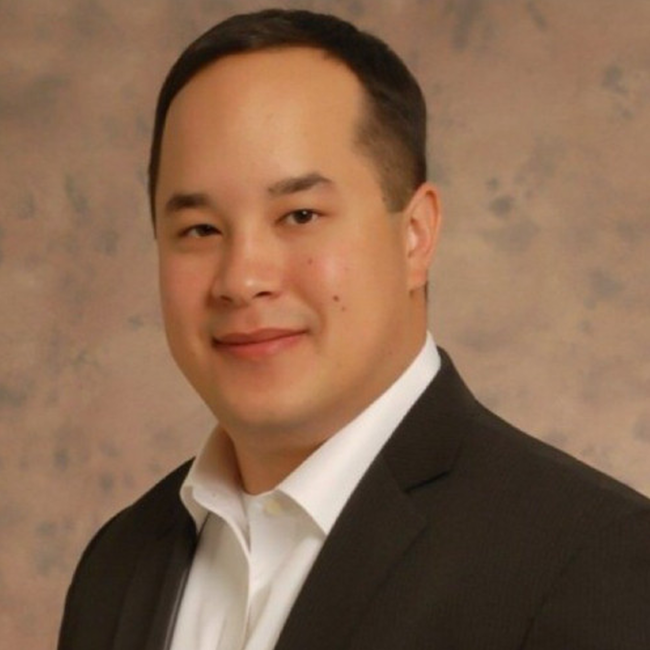 Han Liou graduated with a Master's in Applied Communication Theory and Methodology and a Bachelor's in Communication from Cleveland State University's School of Communication. He has worked professionally in several areas of human resources including corporate talent acquisition, senior executive recruitment and university relations. Currently, Han serves as Manager, Executive Talent Acquisition at Eaton, a global diversified power management company. He serves on the Visiting Committee of the College of Liberal Arts & Social Sciences and is an active mentor in CSU's LINK program.  
Elizabeth Lorek O'Connor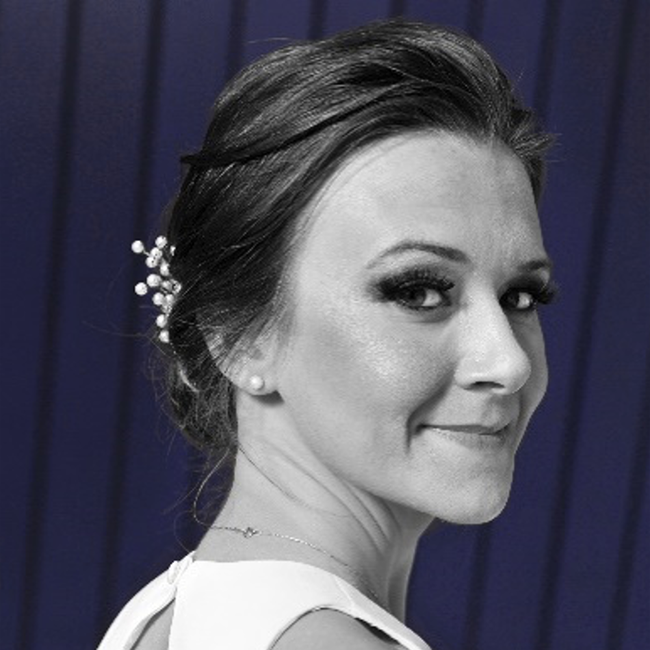 Elizabeth (Lizzie) is now an Executive Communications Manager at Sherwin- Williams, working closely with senior leadership on delivering clear and consistent messaging for their global brand. She began her studies at Cleveland State University, incorporating real life applications from her studies to her position. After earning her Bachelor of Arts degree, she continued her studies earning her Master's in Communication in May 2021 with a focus on Applied Communication Theory and Methodology. Working closely with Dr. Jian and faculty, Lizzie has implemented her coursework to drive value within her organization.
According to Lizzie, "The 4+1 program in the School of Communication at Cleveland State University allowed me to continue working while pursuing my degrees in an accelerated timeframe. Shifting from pupil to peer with the amazing faculty provided me a one-of-a-kind experience that was both rewarding on a personal level and impactful on a professional level."
Marcia Moreno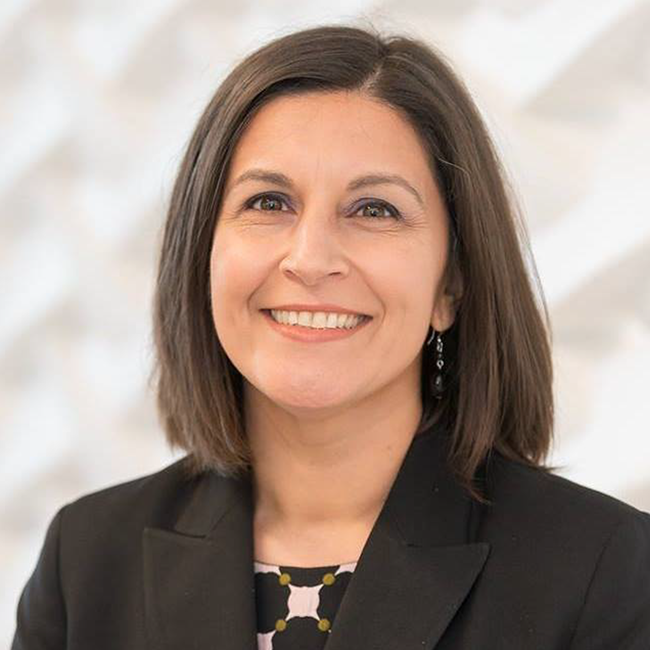 Marcia came to the US in 2005 to pursue a master's degree in Applied Communications Theory and Methodology at Cleveland State University and since then she has dedicated her career to empowering Latinos to become a true economic and cultural force in their communities. Marcia is deeply and passionately involved in various local organizations such as Prospanica Cleveland Chapter, Young Latino Network, College Now of Greater Cleveland, Hispanic Council at Cuyahoga Community College, Cleveland Council on World Affairs, among others. She recently founded AmMore LLC, the first Cleveland based company dedicated to attracting, recruiting, and retaining diverse professionals to succeed and thrive in the Greater Cleveland area. She is also a member of the CLASS Visiting Committee at Cleveland State University.
Andrianna Peterson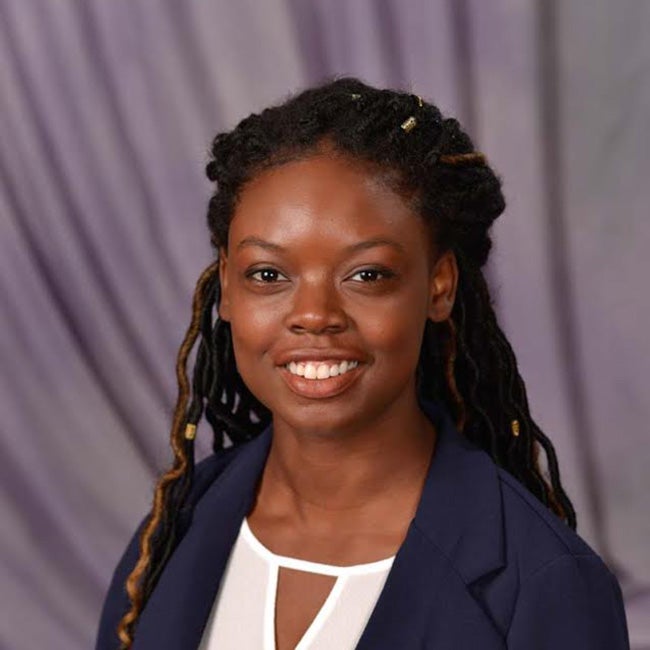 A native of Cleveland, Andrianna is the Marketing & Business Development Coordinator at Bialosky Cleveland, a multidisciplinary architecture and design firm. Andrianna earned her B.A. in Sociology, Anthropology and Communication from Denison University in 2018. It was through her work at the City of Cleveland Mayor's Office of Communication that she decided to pursue her master's in Applied Communication Theory and Methodology. In light of her role as a public servant, Andrianna's studies focused primarily on leveraging persuasion tactics to increase COVID-19 prevention adherence amid the onset of the novel coronavirus pandemic. 
After graduating in 2020, she worked alongside her advisor, Dr. Richard Perloff, to co-author articles emphasizing the importance of persuasion campaigns in slowing the spread of coronavirus. According to Andrianna, "The ability to tailor my research in a way that aligned with my own passion and allowed me to respond to the needs of Cleveland communities during the pandemic was the highlight of my time in the School of Communication. Working alongside faculty who are experts in the field continues to shape my outlook on my career and education."
Bridget Rubenking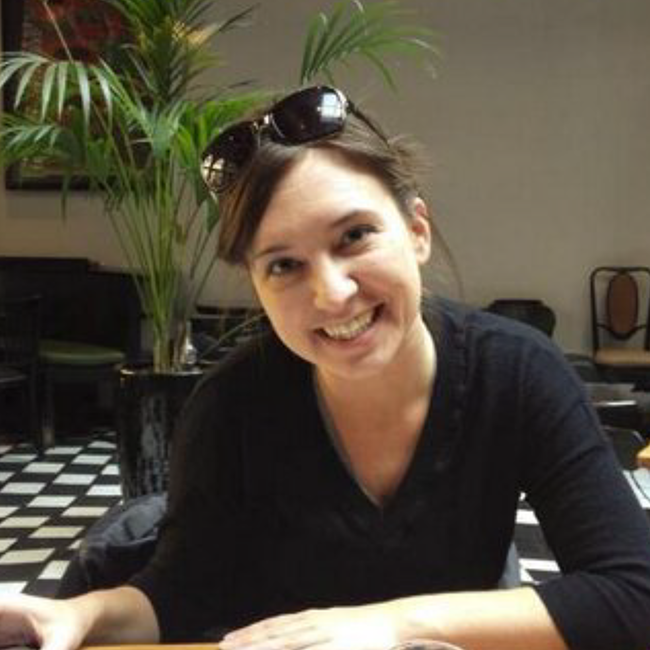 Bridget Rubenking, PhD, is an Associate Professor of Mass Media & Film in the Nicholson School of Communication and Media at the University of Central Florida (UCF). She received her Master's degree in Communication from Cleveland State University and went on to obtain her Ph.D. in Communication from Indiana University. She currently studies emotional and cognitive processing of media and has recently published on media multitasking, emotion and disgust, and binge watching in Computers in Human Behavior, Communication Research Reports, and the Journal of Communication. She was awarded BEA's New Faculty Research Grant in 2014, and was awarded a UCF Teaching Incentive Program Award for her undergraduate and graduate teaching record in 2018.
According to Bridget, "The master's program in the School of Communication at CSU prepared me to succeed at a top PhD program in the field, and I'm very grateful for the many learning, research, and teaching opportunities that were available to me. Two opportunities really stand out 10 years after graduating: The opportunity to learn from expert faculty researchers who I still collaborate with today, and absolutely top tier training in quantitative research methodology and analysis."