The Office of Civic Engagement is proud to partner with Campus Vote Project (CVP) to provide paid Democracy Fellowships on CSU's campus. Fellows can work with a variety of departments across campus and many organizations in the Greater-Cleveland area including: The Greater-Cleveland League of Women Voters, Northeast Ohio Voter Advocates, Campus Vote Project, Civic Influencers, and the Cuyahoga County Board of Elections. There are some mandatory requirements for each Fellowship, but Fellowships can also be in-depth experiences based on an individual Fellow's interests. Some activities Fellows may participate with the OCE in include: staffing voter engagement events, social media outreach, running voter registration tables, and working to spread critical nonpartisan election related information throughout CSU's campus.


If becoming a Democracy Fellow is an opportunity that interests you, please reach out to, a.rufyoung@csuohio.edu or vikesvote@csuohio.edu, for more information. You can also visit the CVP and Civic Influencers websites to learn more about these amazing opportunities.
Campus Vote Project: https://www.campusvoteproject.org/ 
Civic Influencers Project: https://civicinfluencers.org/
---

Meet our Democracy Fellows 
Want to learn about democracy fellowships? Contact Anita Ruf-Young, Program Coordinator and Director of OCE at a.rufyoung@csuohio.edu.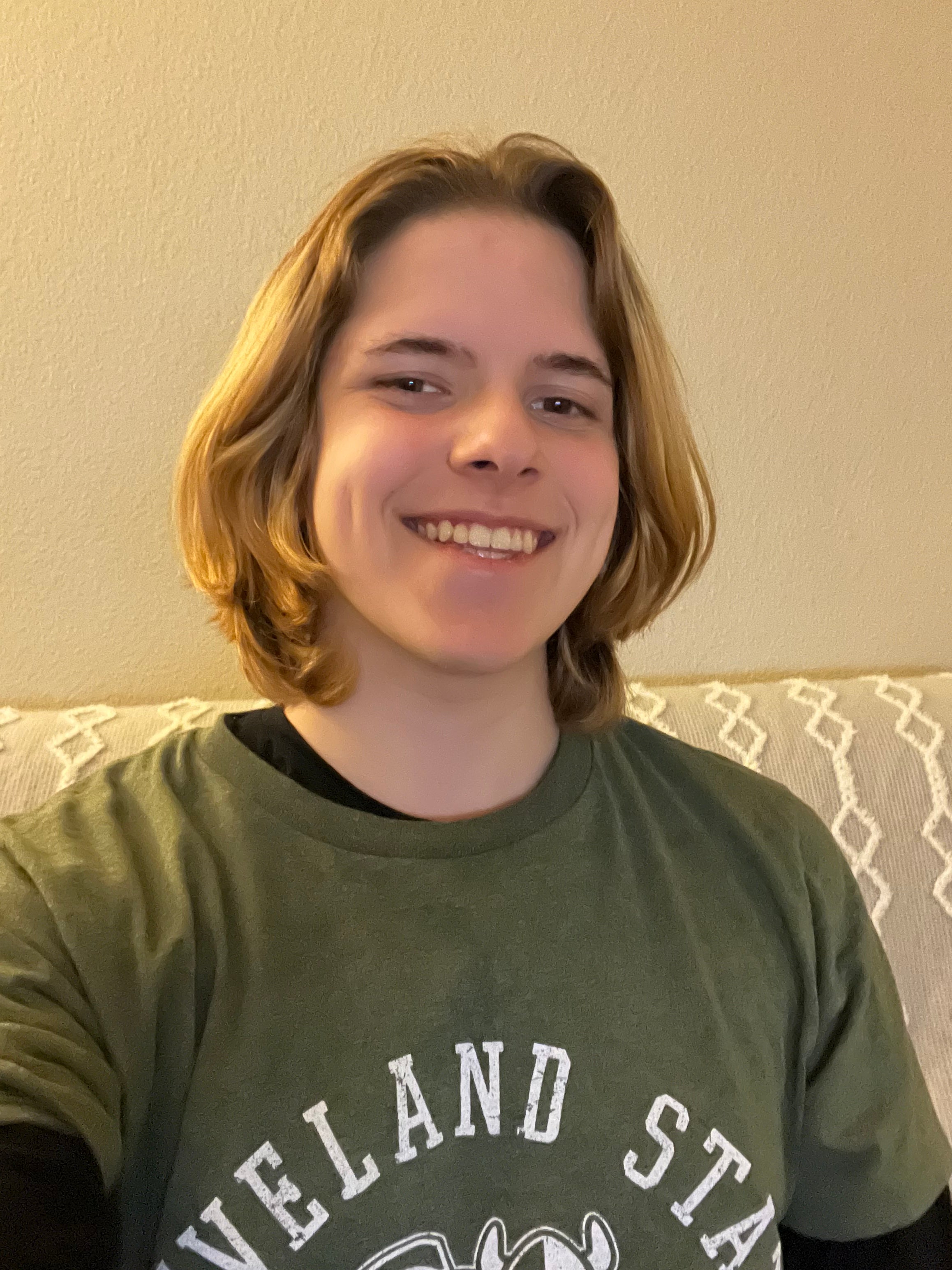 Jackie Bomgardner is The Office of Civic Engagement's newest Democracy Fellow through Campus Vote Project for the Spring 2023 semester. Jackie is a 2nd semester freshman English Major. She works for the OCE in Viking Corps and America Reads tutoring youth at Davis A&M High School and Garden Valley Cleveland Public Library. She is also a member of the CSU Dems and Dungeon & Dragons Club. Read more. »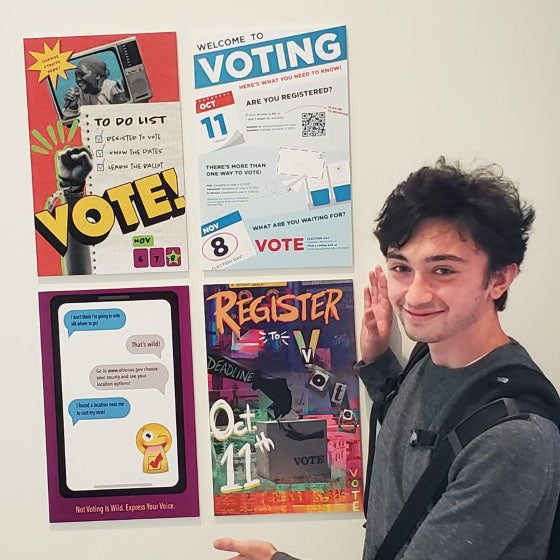 Justin Samsa is a Freshman History Major who also tutors for the OCE at the Cleveland Public Library. Justin became an OCE Campus Vote Project (CVP) Democracy Fellow to help dispel the myth that your vote doesn't matter. Read more. »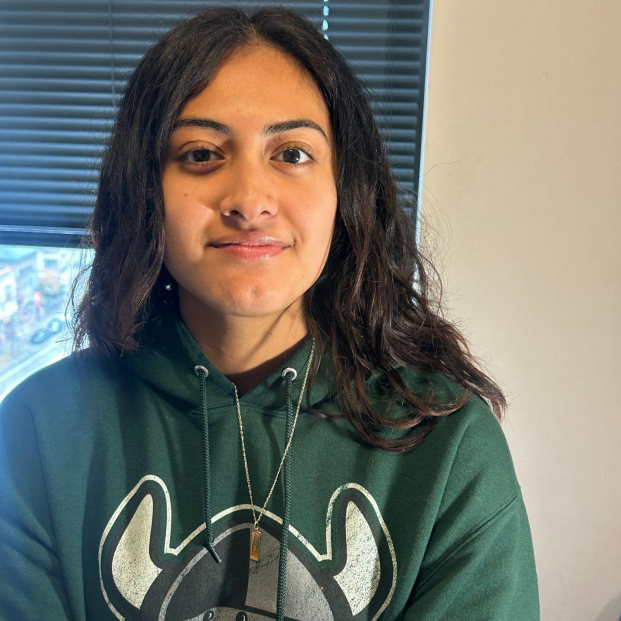 Kaylee Gutierrez is a Freshman Political Science Major who also tutors for the OCE at John Marshall High School with Teen Refugee Response. She became an OCE Campus Vote Project (CVP) Democracy Fellow with the goal of informing and advocating for student voters. Read more. »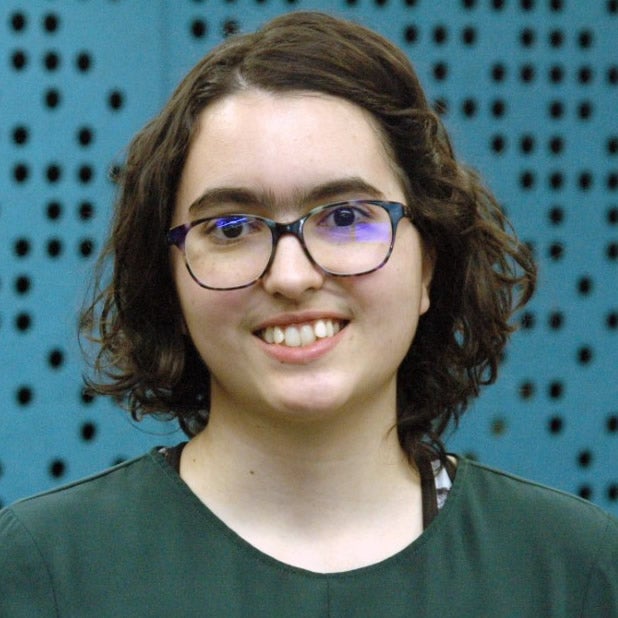 Meet Zarai Aquino, an undergraduate student majoring in Organizational Leadership who participates in CSU's University Partnership with Lorain County Community College. Zarai will be working to keep both campuses civically engaged this semester as a OCE CampusVote Democracy Fellow. Read more. »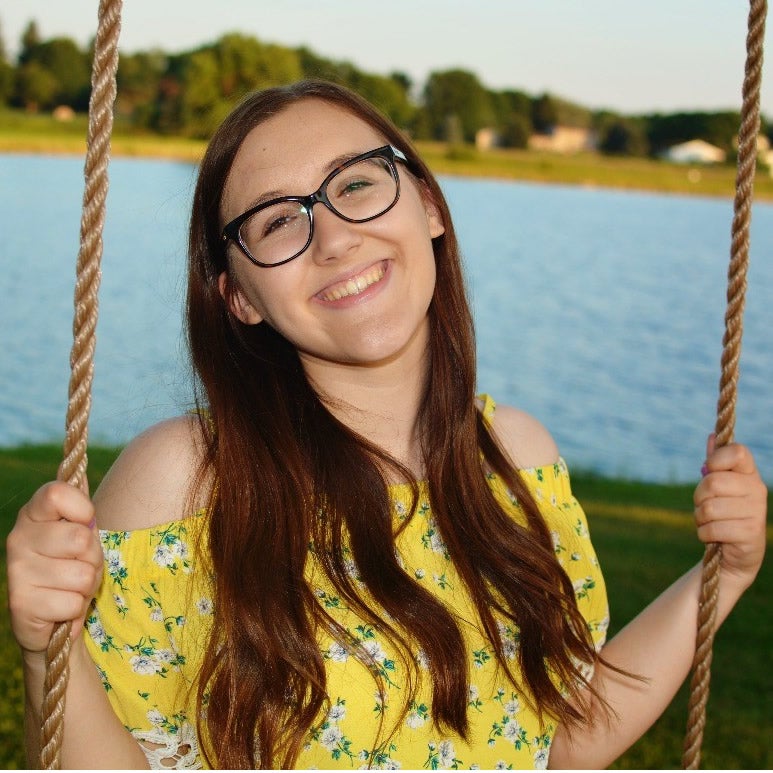 Meet Taylor Mariner, a freshman majoring in Nonprofit Administration and minoring in Political Science. Taylor will be working to keep our campus civically engaged this semester as a CampusVote Democracy Fellow. Read more. »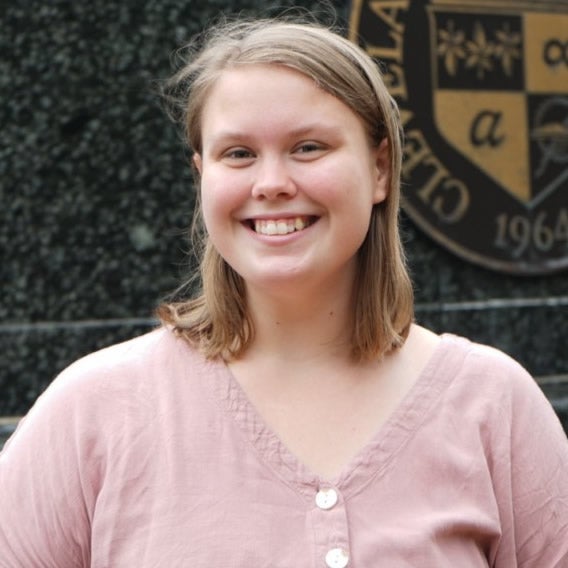 Meet Jenna Thomas, a senior Nonprofit Administration major here at CSU. Jenna was recently hired by the Office of Civic Engagement (OCE) as a Campus Election Engagement Project Democracy Fellow for the fall 2020 semester. In this role she will assist the OCE in getting our CSU campus community civically engaged. Read more. »

Meet Ranyah Aitelkadi, a sophomore International Business major with a minor in Political Science here at CSU. Ranyah was recently hired by the Office of Civic Engagement (OCE) as a Campus Vote Project Democracy Fellow for the fall 2020 semester. In this role she will assist the OCE in getting our CSU campus community civically engaged. Read more. »

Meet Elias Khawam, a senior Health Science major on a Pre-Dental track here at CSU.  Elias was recently hired by the Office of Civic Engagement (OCE) as a Campus Vote Project Democracy Fellow for the fall 2020 semester. In this role he will assist the OCE in getting our CSU campus community civically engaged. Read more. »

Meet Cara Robbins, a freshman Film major here at CSU. Cara was recently hired by the Office of Civic Engagement (OCE) as a Campus Election Engagement Project Democracy Fellow for the fall 2020 semester. In this role she will assist the OCE in getting our CSU campus community civically engaged. Read more. »