Meet our Viking Corps and America Reads Students 
Want to learn about the America Reads and Viking Corps student jobs? Contact Anita Ruf-Young, Program Coordinator and Director of OCE at a.rufyoung@csuohio.edu.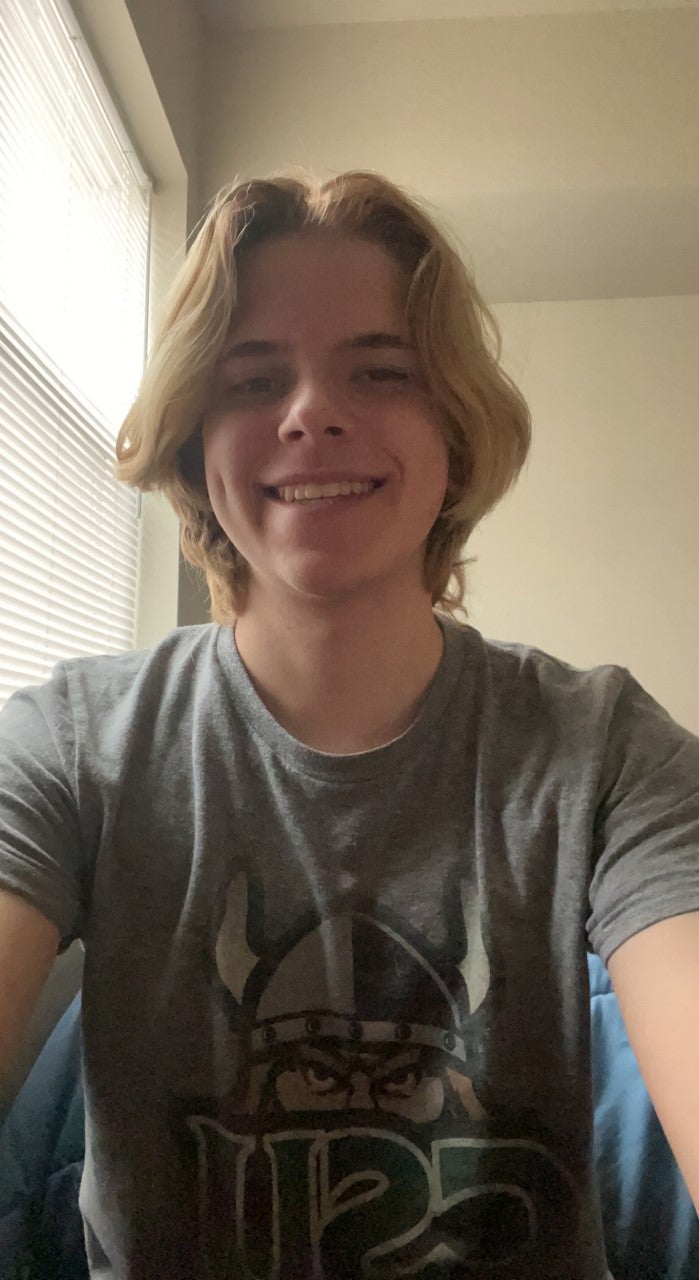 Jackie BomgardnerCPL America Reads Tutor & OCE Davis Aerospace & Maritime High School. Jackie was hired by the OCE as a Viking Corps tutor for the Fall 2022 semester. Jackie is majoring in English Education with a minor in Creative Writing. Read more.»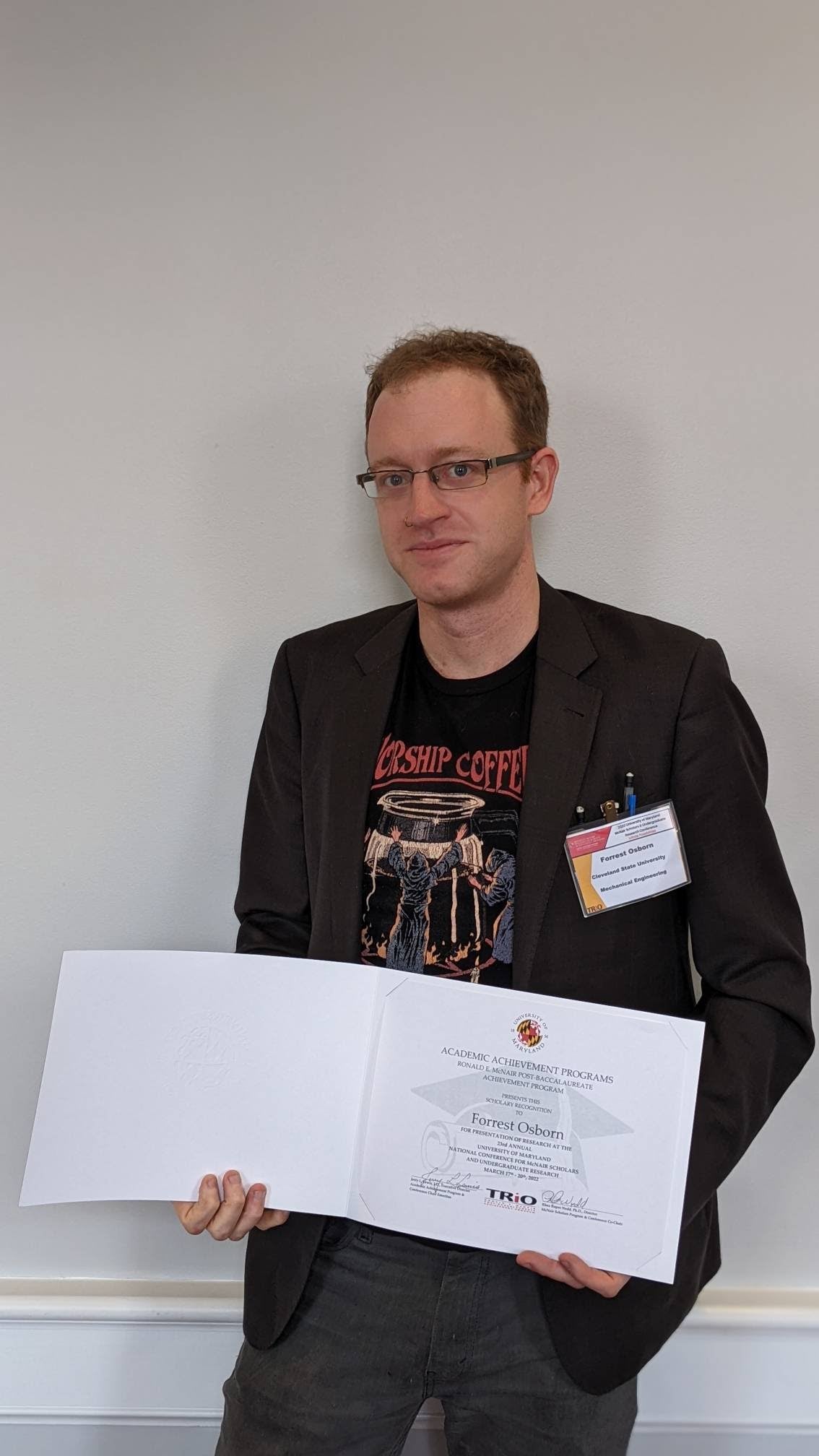 Forrest 
is a post-baccalaureate student in Mechanical Engineering and a McNair Scholar at CSU. Since Fall 2019, he has worked at Fleet, Rockport, and Walz Cleveland Public Library branches. He also previously worked at Davis Aerospace and Maritime High School. During the Spring 2022 semester, he assisted 61 youth with their school work.
Read more.»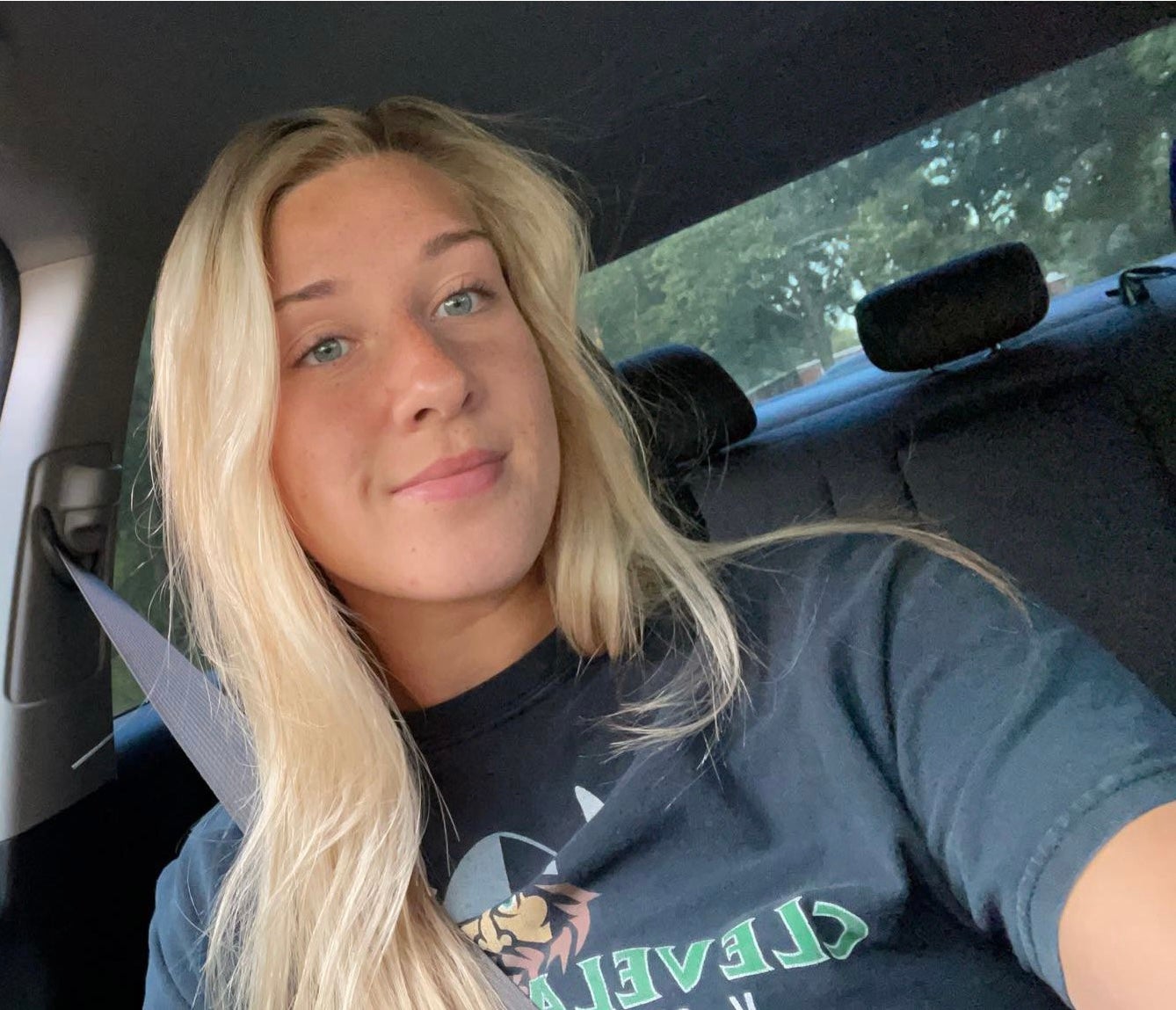 Julianna tutored youth for 76.3 hours during the Spring 2022 semester at the Garden Valley and South branches of the Cleveland Public Library. Julianna graduated from CSU with a Bachelor of Arts in Criminology and a minor in Political Science. Read more.»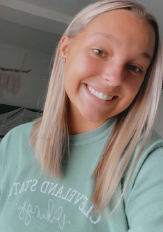 Skyler Taus is a CPL America Reads Tutor and CSU Nursing Major, she has been a wonderful asset to the Hough Branch. Skyler is consistently on time and has a good attitude when she works with the youth. Read more.»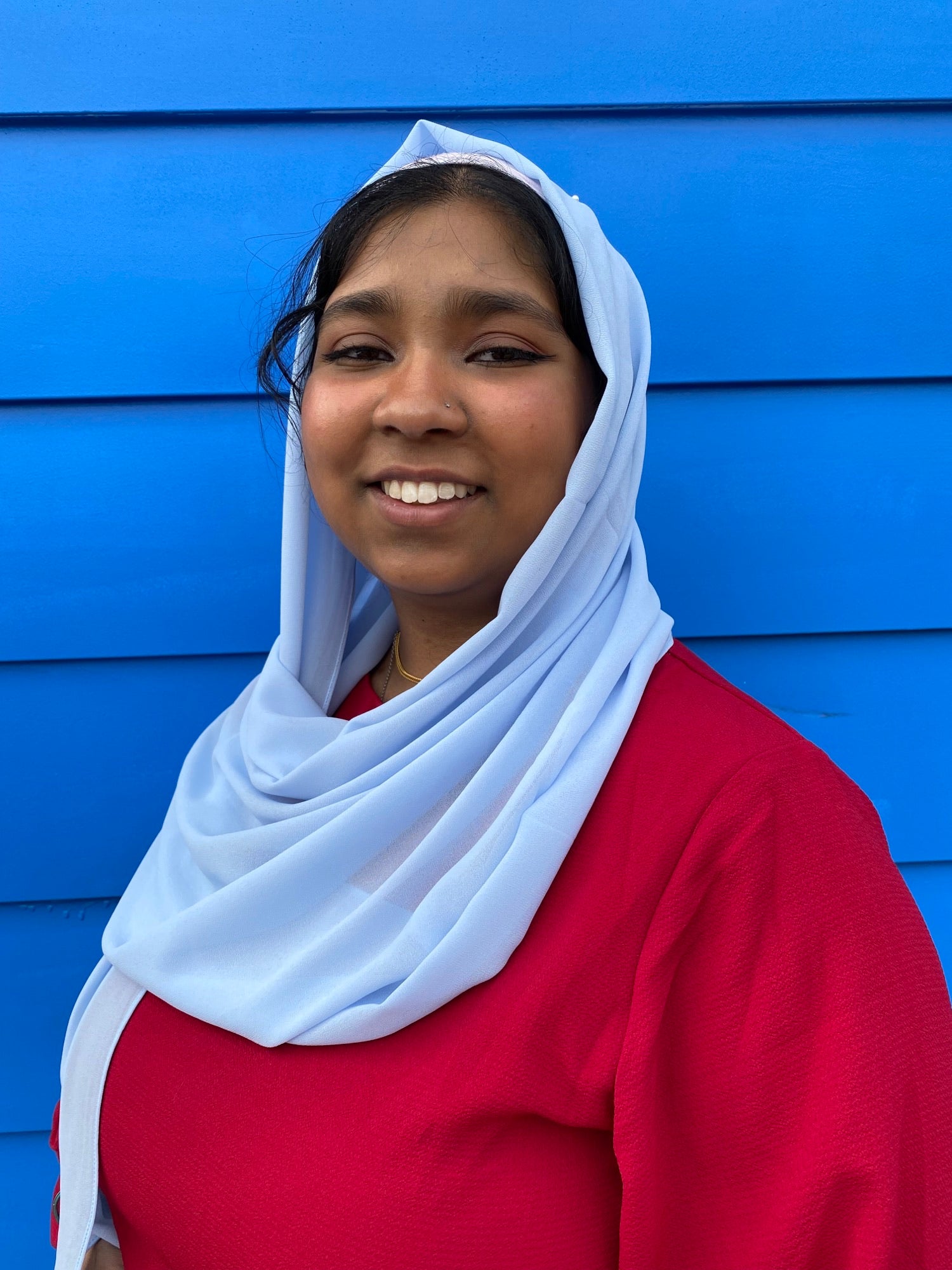 Nahid was hired by the OCE as a Viking Corps tutor for the 2021 - 2022 academic year. Nahid is majoring in Civil Engineering with a minor in Mathematics and Environmental Science. Read more.»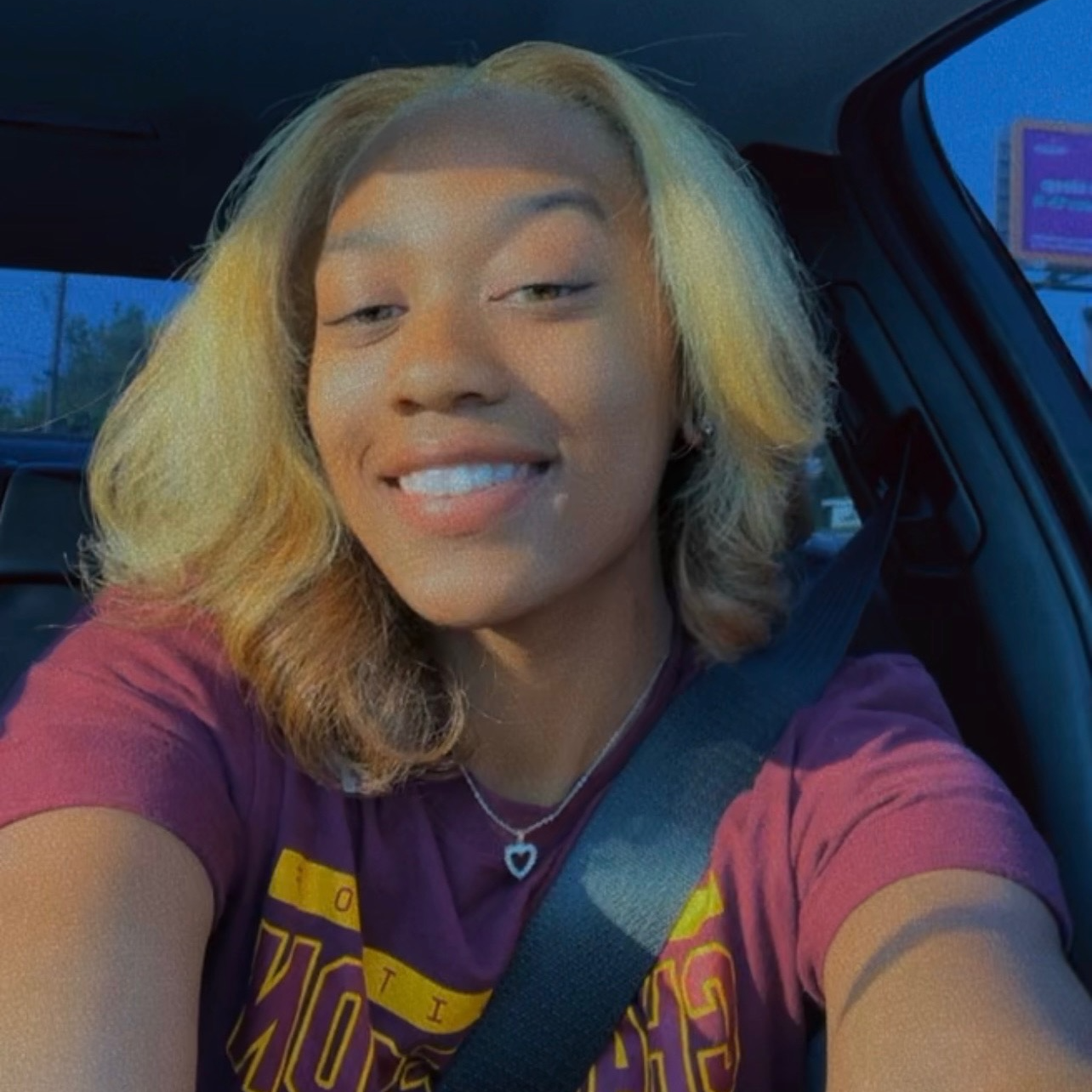 Nina is a freshman at CSU majoring in Criminology. Nina tutors at Harvard-Lee and Memorial Nottingham CPL branches. Read more. »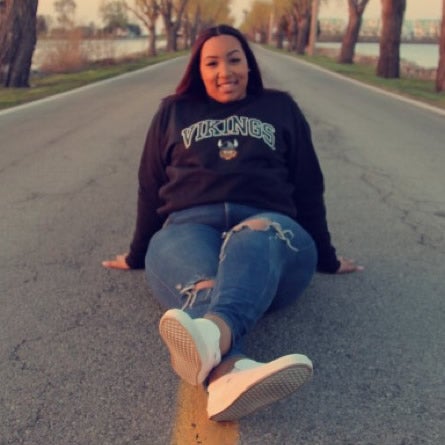 Jamaria is a freshman at CSU. She majors in Health Science with a focus in Pre-Occupational Therapy. Jamaria tutors at the East 131st and Rockport CPL branches. Read more. »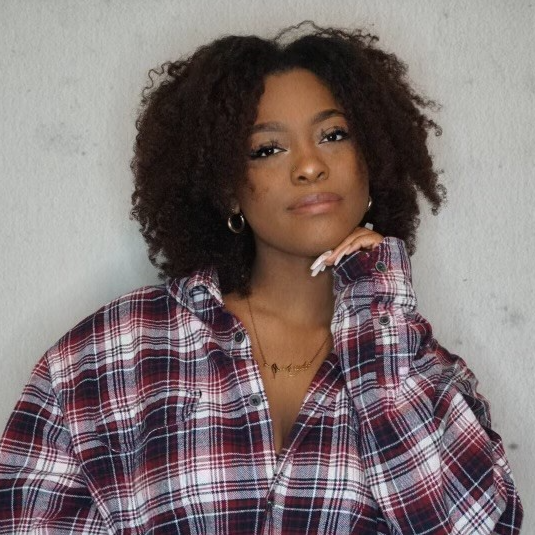 Makayla is a freshman at CSU majoring in Black Studies. She plans to attend law school once she graduates. Makayla tutors at CPL branches, East 131st and Rockport. Read more. »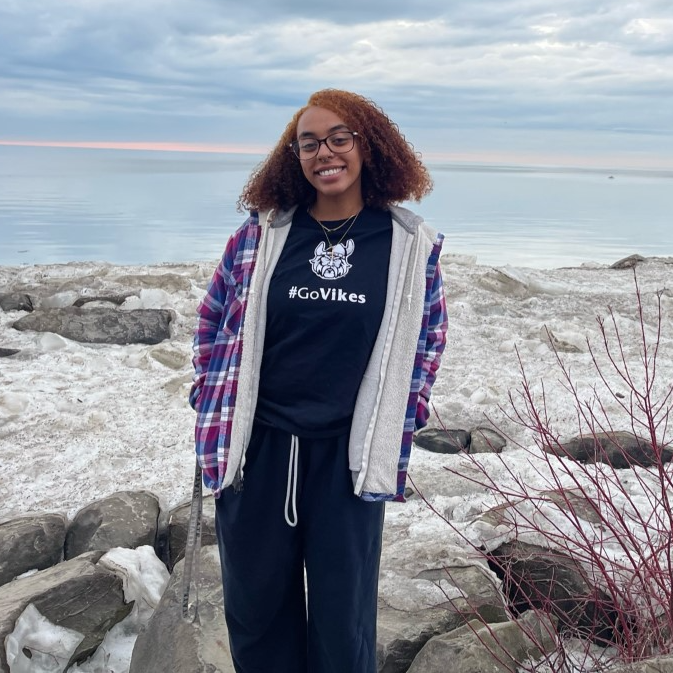 Saba is a freshman at CSU majoring in Urban Studies with a minor in Anthropology. Saba was hired in Fall 2021 to work at the CPL Addison branch and has remained at Addison through Spring 2022. Read more. »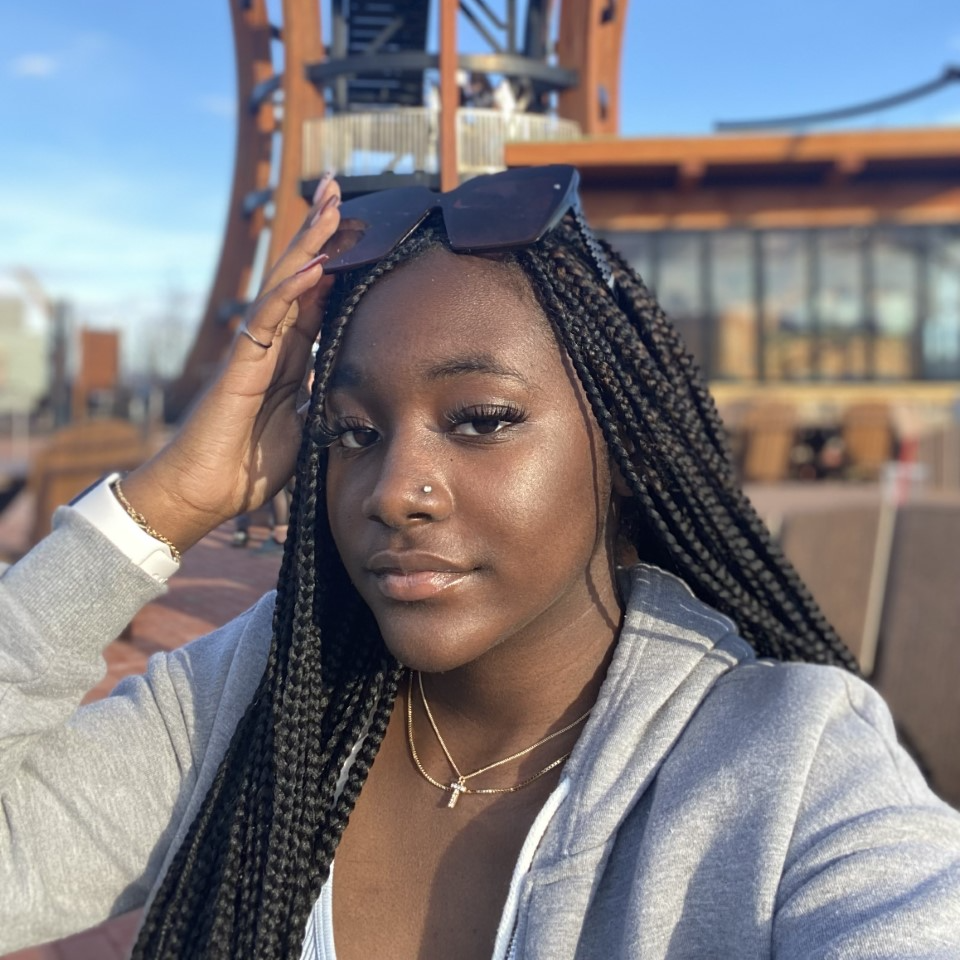 Taryn is a freshman at CSU majoring in Healthcare Management. Taryn tutors at the Garden Valley and Rockport branches of the CPL. Read more. »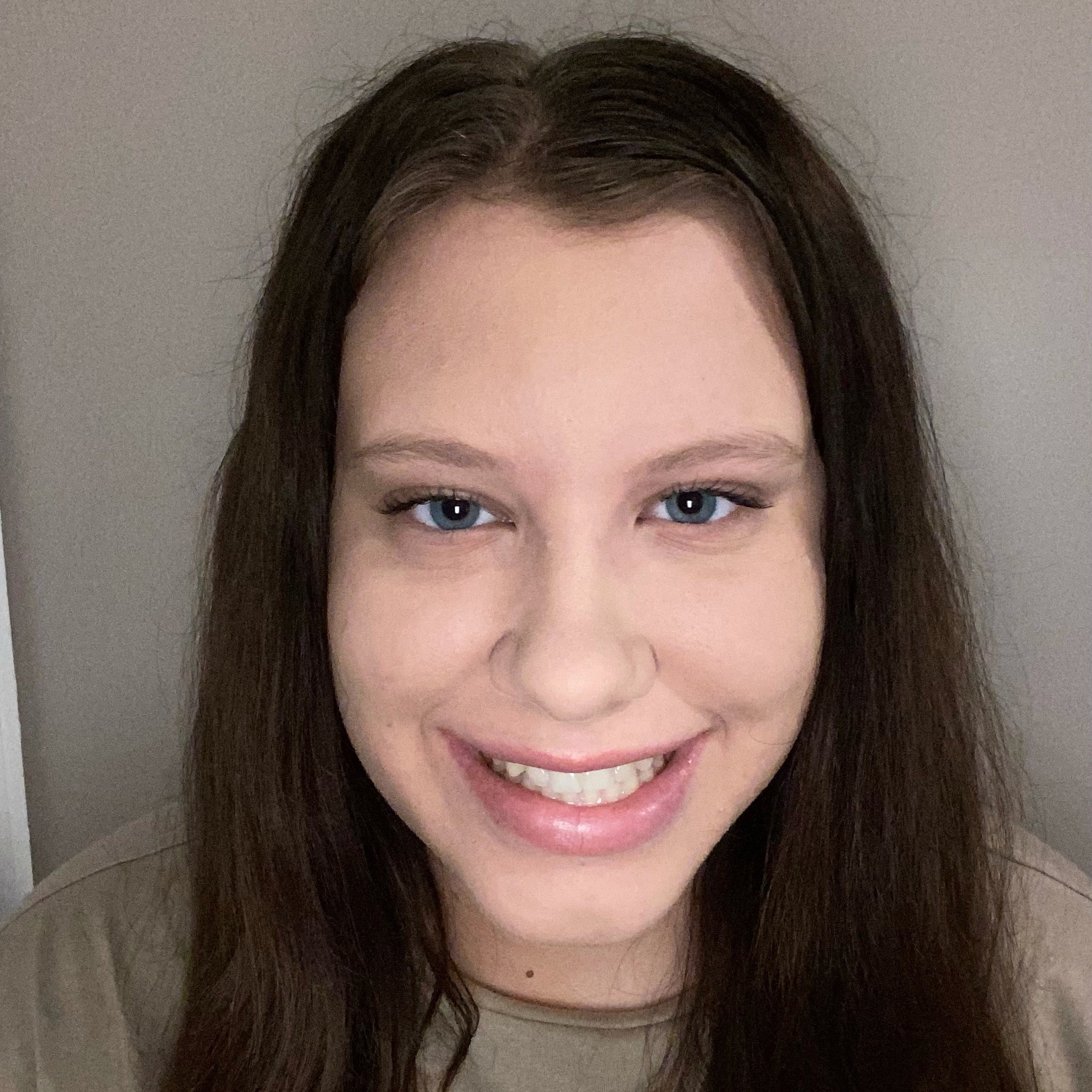 Kendall is a freshman majoring in Psychology. Kendall tutors at the Harvard-Lee Cleveland Public Library Branch. Read more. »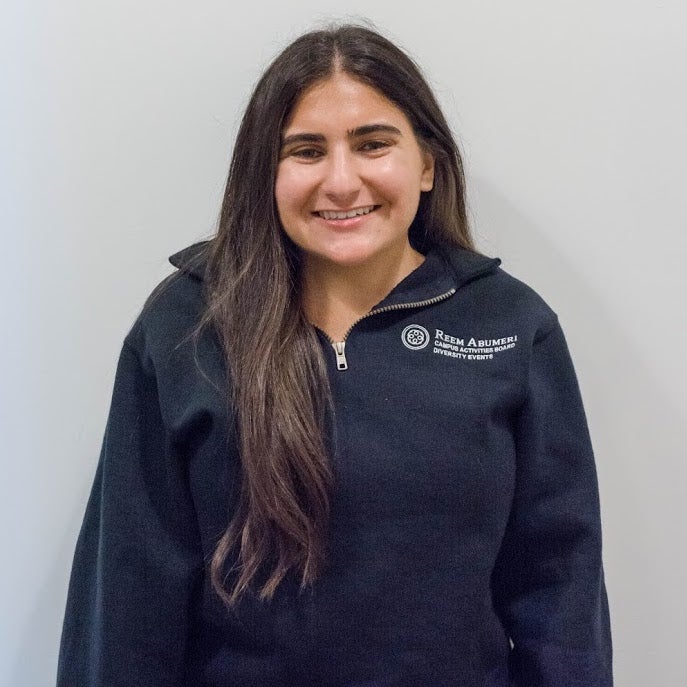 Reem is a third-year student, double majoring in History and Social Studies at CSU. She tutors at the Glenville Branch of the Cleveland Public Library. Read more. »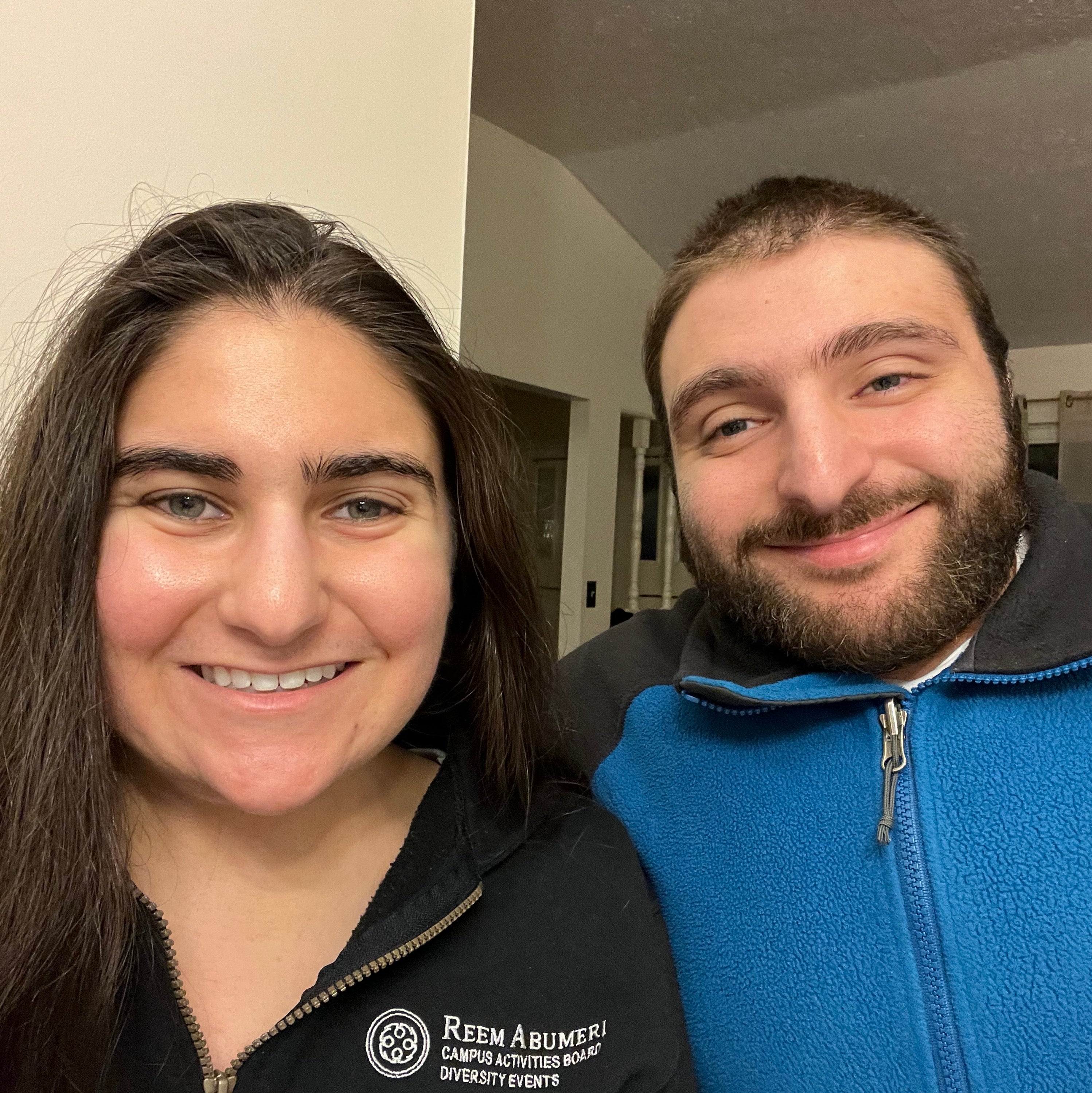 Malek graduated in May 2019 with a Bachelor's of Science in Accounting from CSU. Malek tutored at the Cuyahoga County Public Library during Fall 2014. (Pictured in photo siblings Reem and Malek Abumeri.)  Read more. »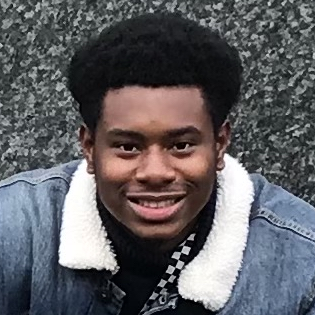 Khalil is a Viking Corps tutor serving at Davis Aerospace and Maritime High School. He began work with the OCE as a remote tutor for the Cleveland Public Library and Davis Aerospace and Maritime High School in Fall 2020. Khalil is pursuing a Bachelor of Science in Civil Engineering. Read more. »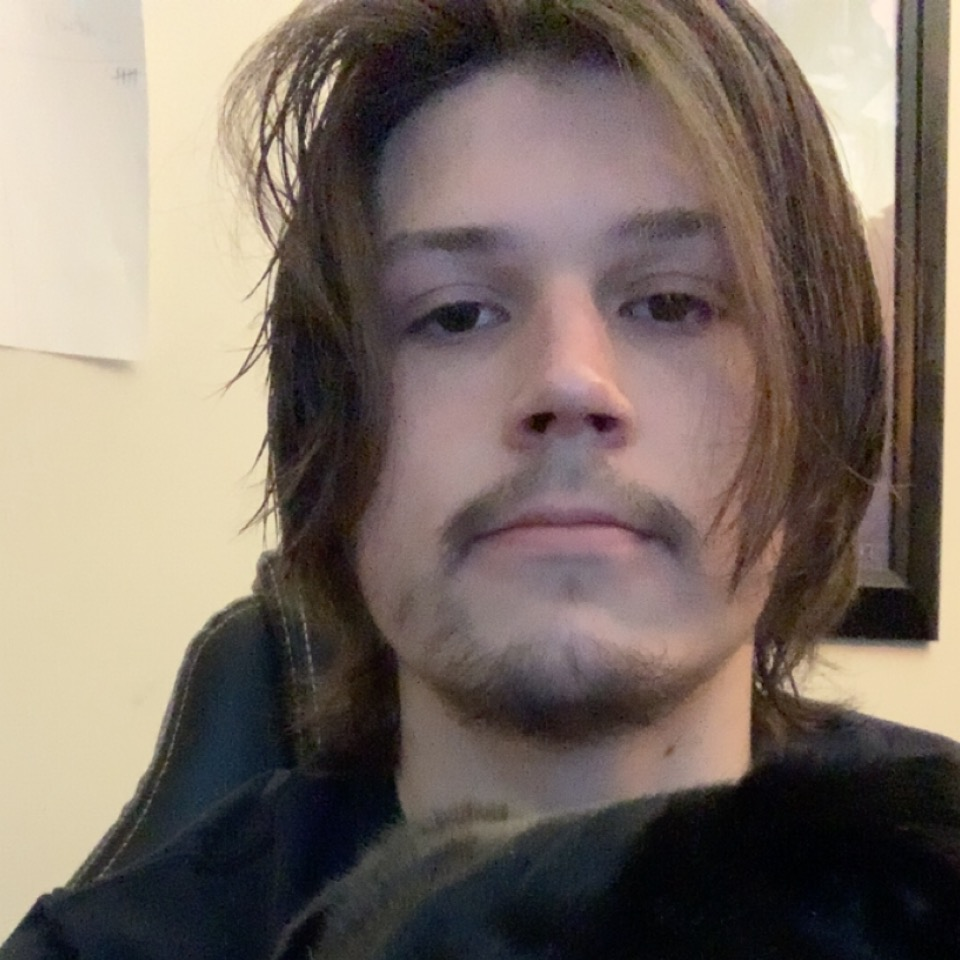 Jacob is currently majoring in Computer Science at CSU and was hired by the Office of Civic Engagement for the Fall 2021 semester. Read more. »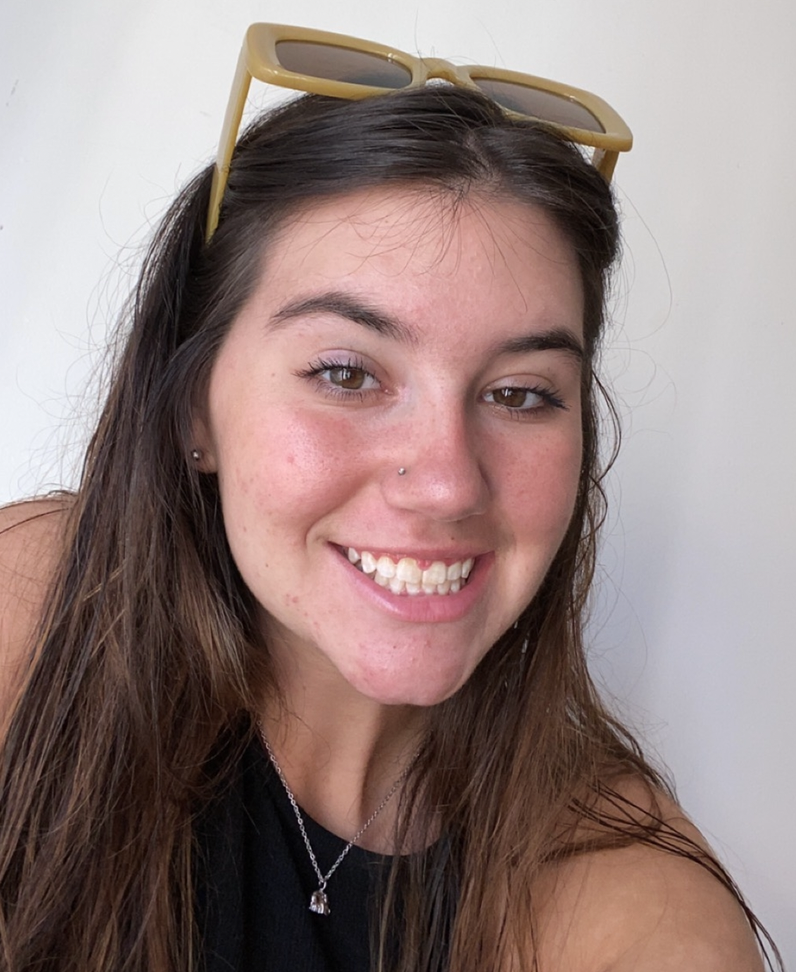 Sierra is currently majoring in General Business at CSU. She was hired as a Viking Corps tutor for the Fall 2021 semester. Sierra tutors at a Cleveland Public Library branch for the Office of Civic Engagement. Read more. »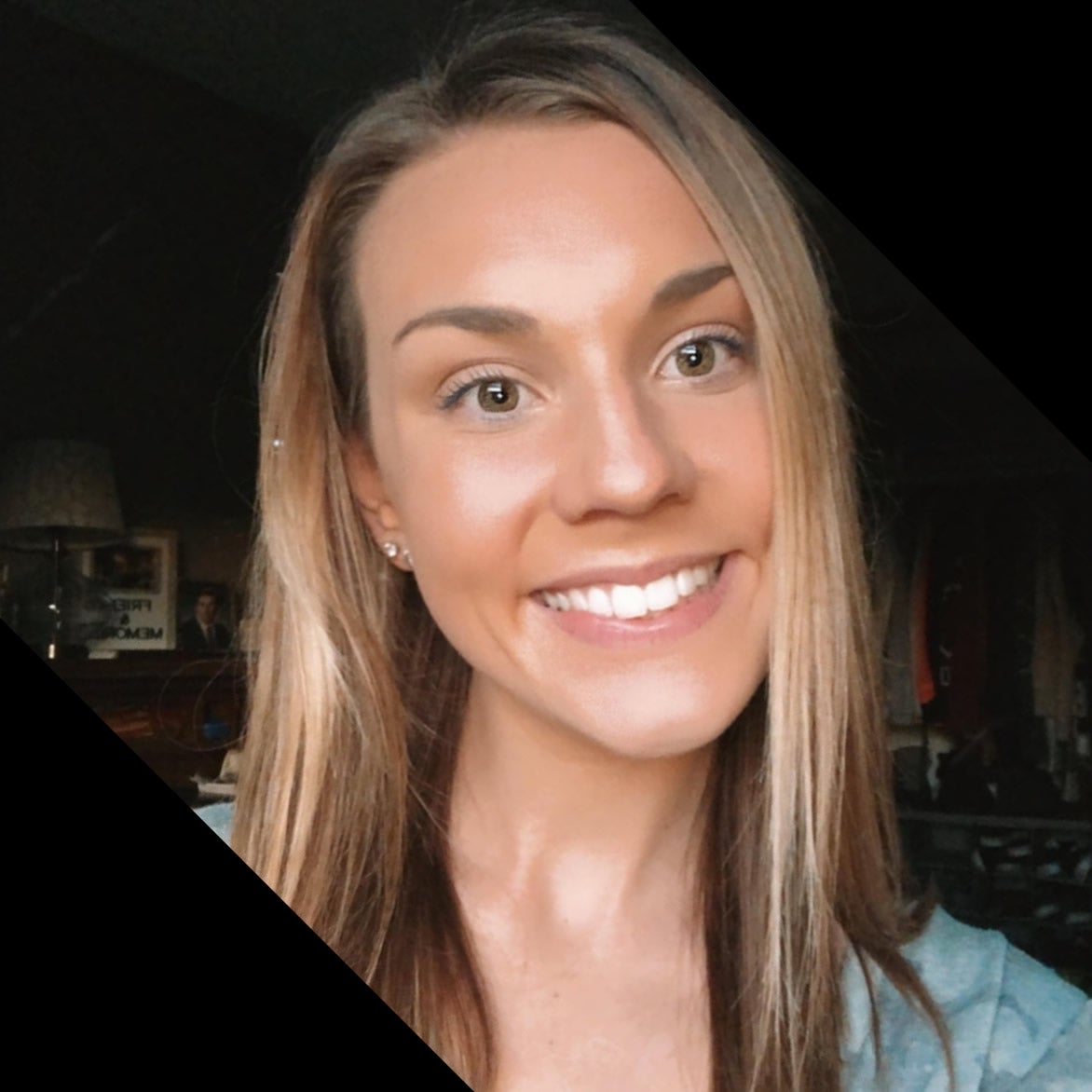 Majoring in Health Care Management at CSU Kara was hired as a Viking Corps Tutor for the Fall 2021 semester. Kara tutors at at Cleveland Public Library Branch for the Office of Civic Engagement. Kara is part of the Women's Club Soccer team at Cleveland State University.  Read more. »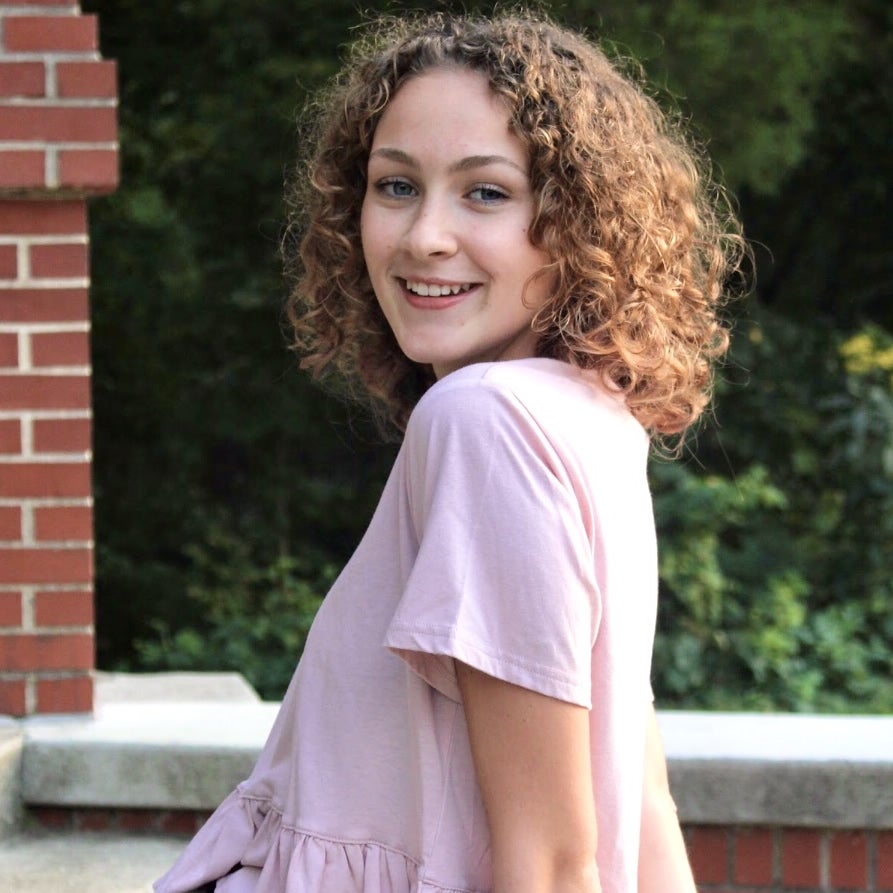 Rachel became a Viking Corps tutor at the Cleveland Public Library for the Fall 2021 semester for the Office of Civic Engagement. She is currently majoring in Music Therapy and is part of CSU's Symphonic Band. Read more. »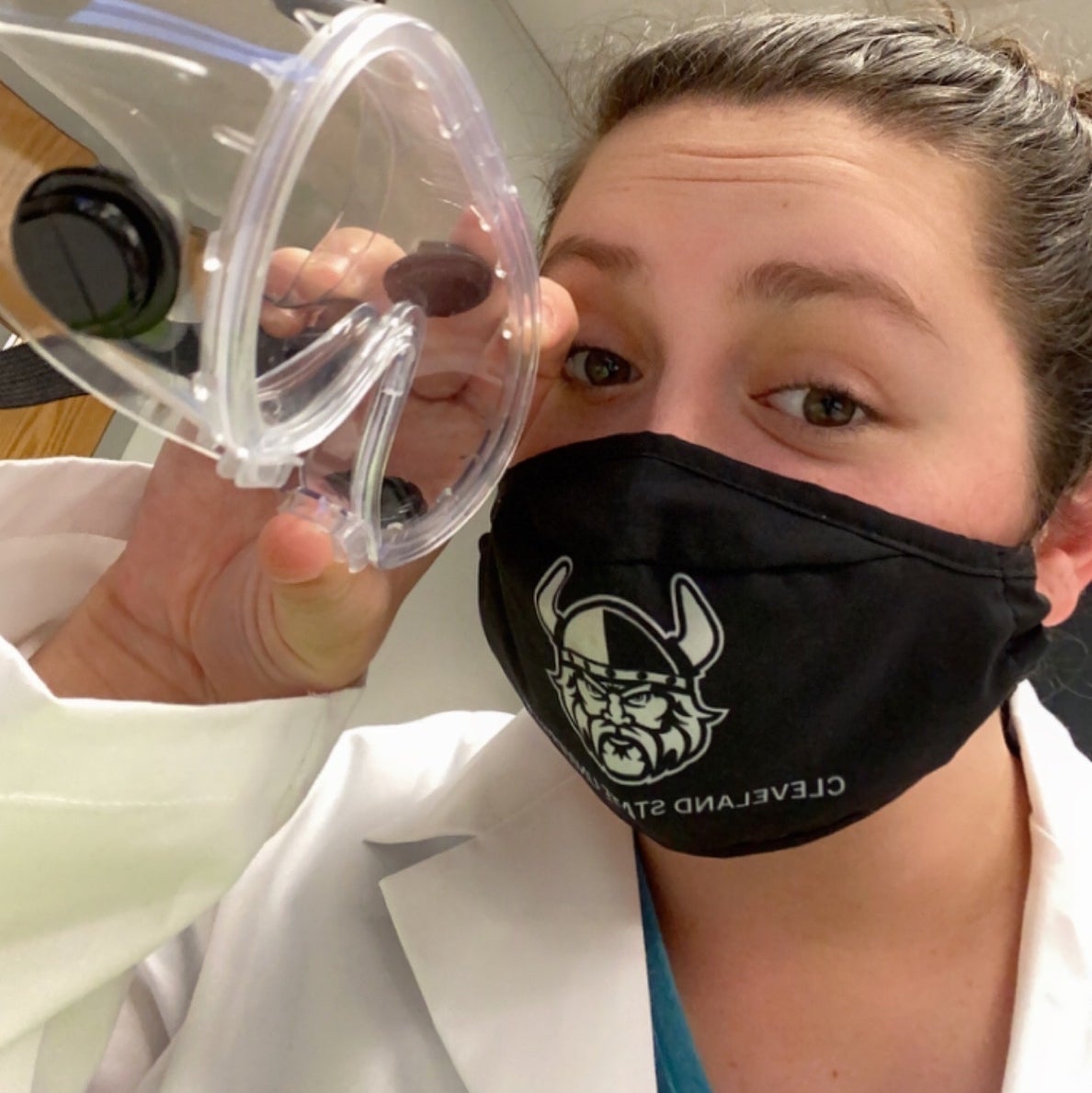 Ellen Barrett was hired for the Fall 2021 semester to serve as a Viking Corps tutor at the Cleveland Public Library and at Davis Aerospace & Maritime High School for the Office of Civic Engagement. Ellen is a Preparatory Nursing major at CSU. Read more. »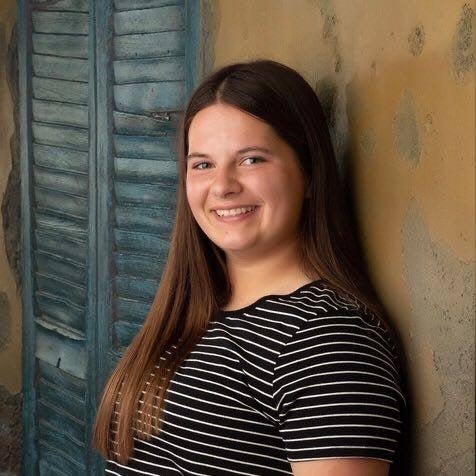 Molly Mantei serves as a tutor in the OCE Viking Corp program at the Cleveland Public Library. Molly is a Pre-Education major with a focus on English and Social Studies at CSU. Read more. »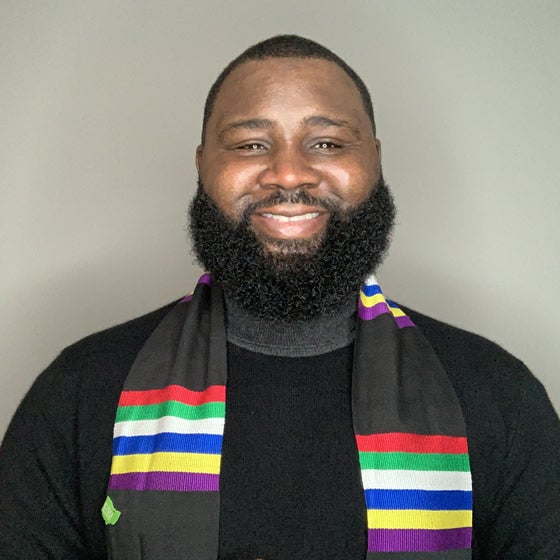 Meet Raymond McCray. He served as a tutor in the OCE America Reads Program at the Cleveland Public Library (CPL) during the Spring semester of 2019. Raymond graduated from CSU in Summer 2019 with a Bachelor's degree in Business Administration, and major in Management. Read more. »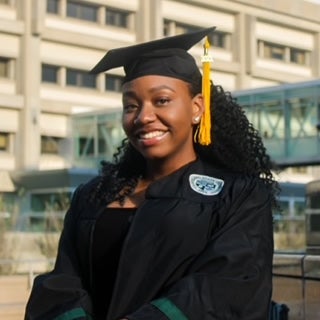 Meet Andrea (Drea) Arnold. She was employed as an America Reads and Viking Corps student worker for the Office of Civic Engagement. Drea graduated with a Bachelor of Arts degree in Psychology with minors in Sociology and Business. Read more. »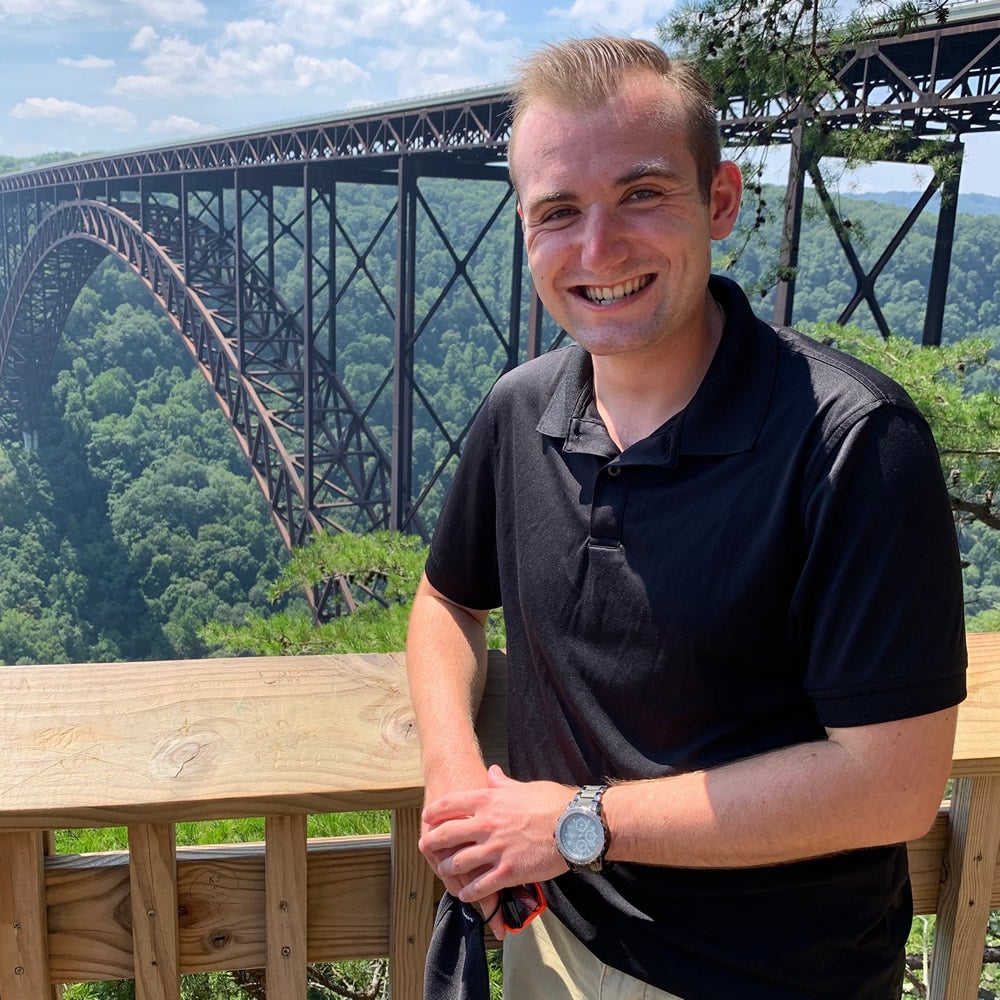 Meet Anthony Kukura. He served as a graduate assistant for the Office of Civic Engagement. Anthony graduated from CSU with a Master's degree in Public Administration.  Read more. »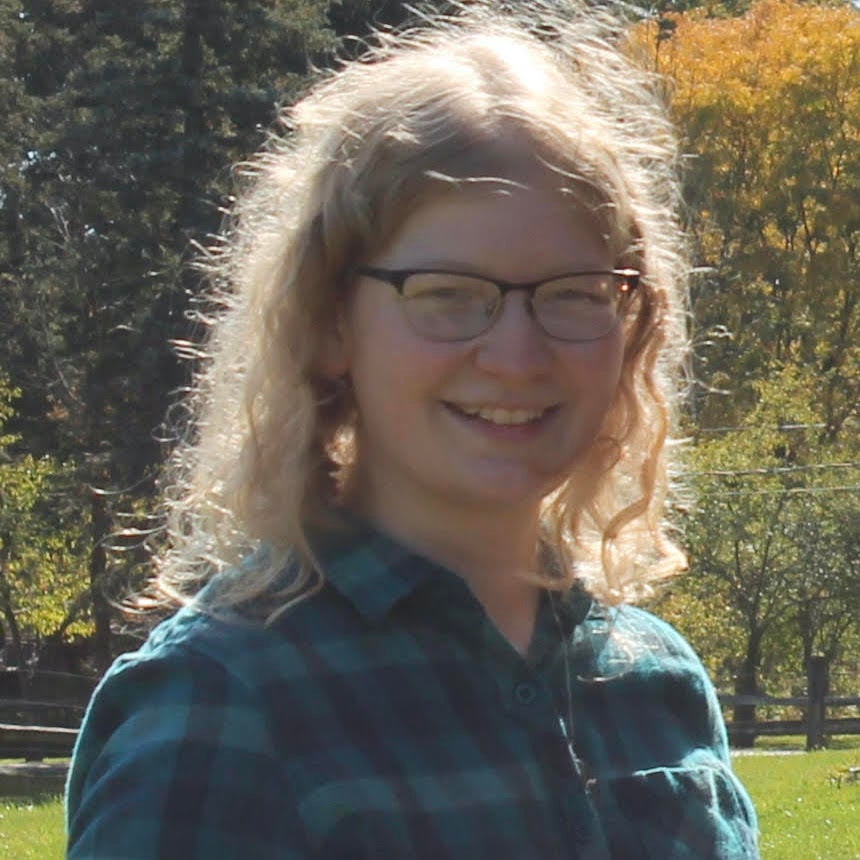 Meet Julie Nicole Sayers. She served as a tutor in the OCE America Reads Program at the Rockport Branch of the Cleveland Public Library. Julie graduated from CSU with a Bachelor's degree in Linguistics. Read more. »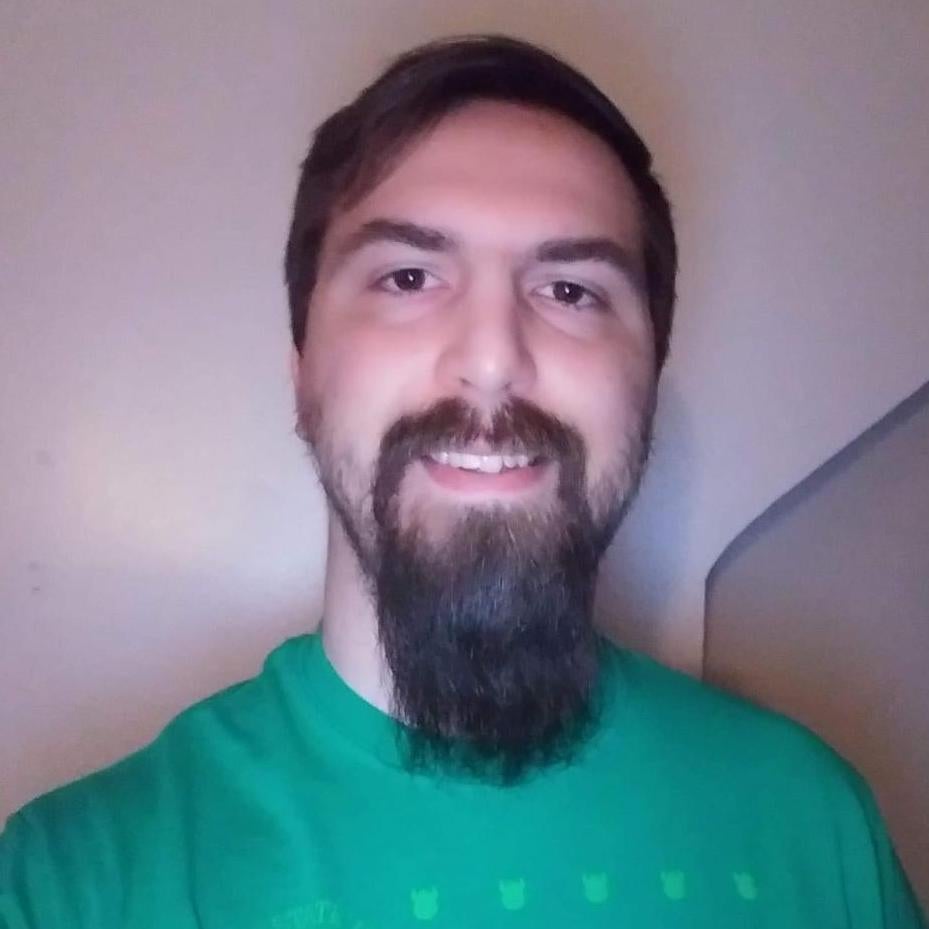 Meet Cory Slaughter. He served as a tutor in the OCE America Reads Program at the Cleveland Public Library and as an OCE Office Student Assistant for the Office of Civic Engagement. Cory earned a Bachelor of Arts degree in Economic Development, and a Master of Business Administration degree from CSU. Read more. »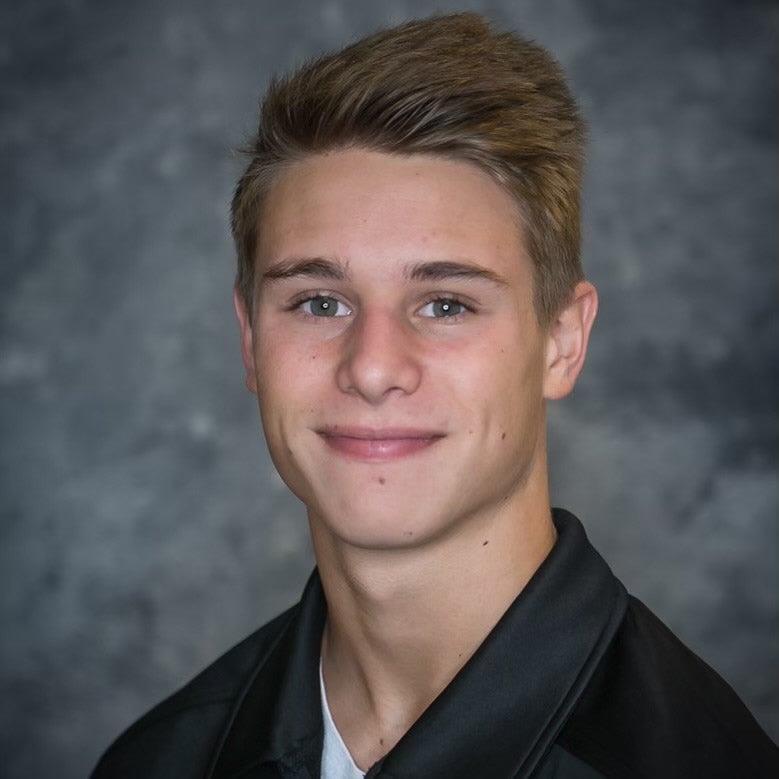 Meet Curtis Roden. He served as an OCE Viking Corps student worker at the Boys and Girls Clubs of Cleveland and as a student assistant for the Office of Civic Engagement. Curtis graduated from CSU with a Bachelor of Science degree in Health Sciences. Read more. »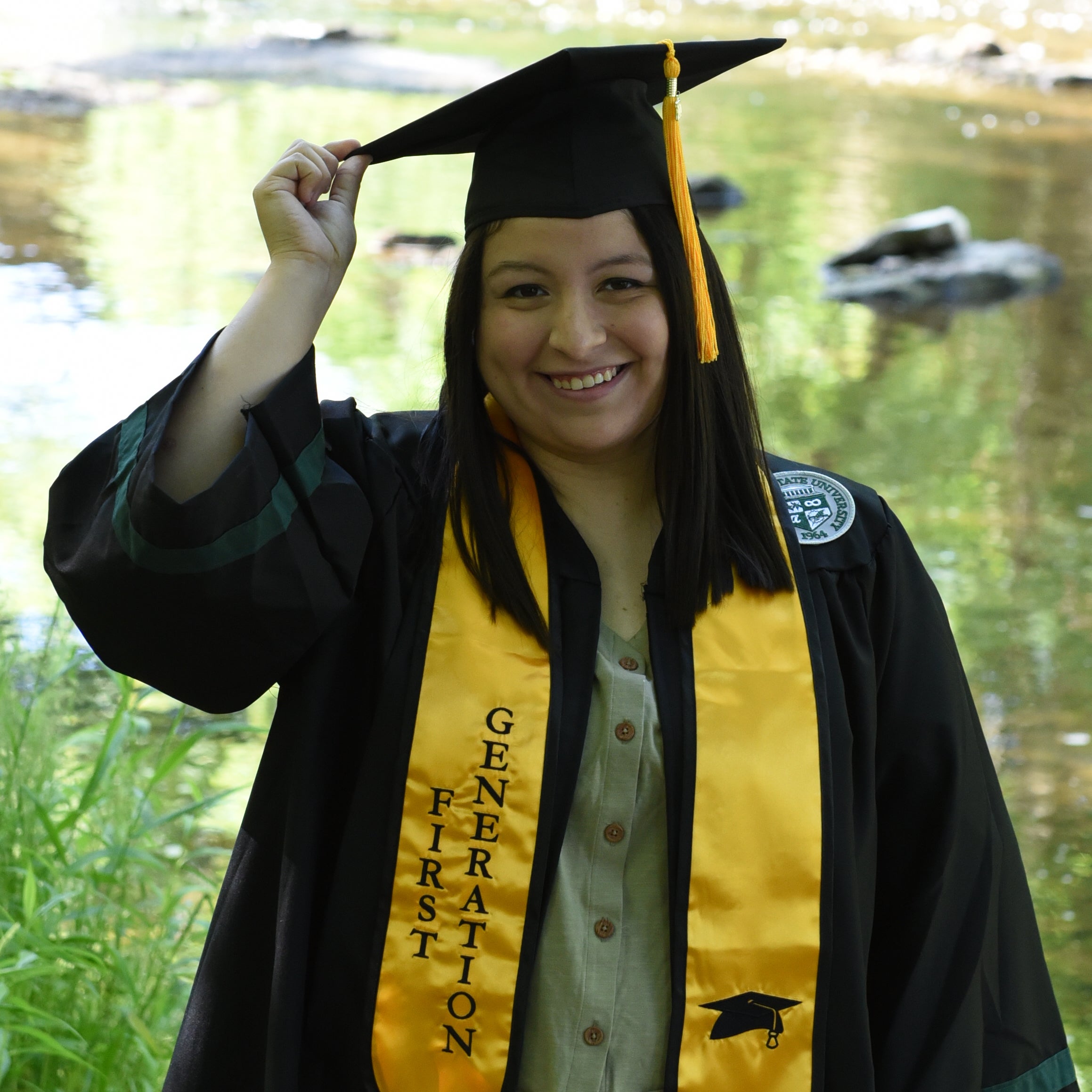 Meet Gabi Pridemore. She worked as a tutor in the OCE America Reads Program at the Collinwood and Woodland branches of the Cleveland Public Library, then as a student assistant and graduate assistant for the Office of Civic Engagement. Gabi graduated from CSU with a Bachelor of Arts degree in Psychology and Criminology. Read more. »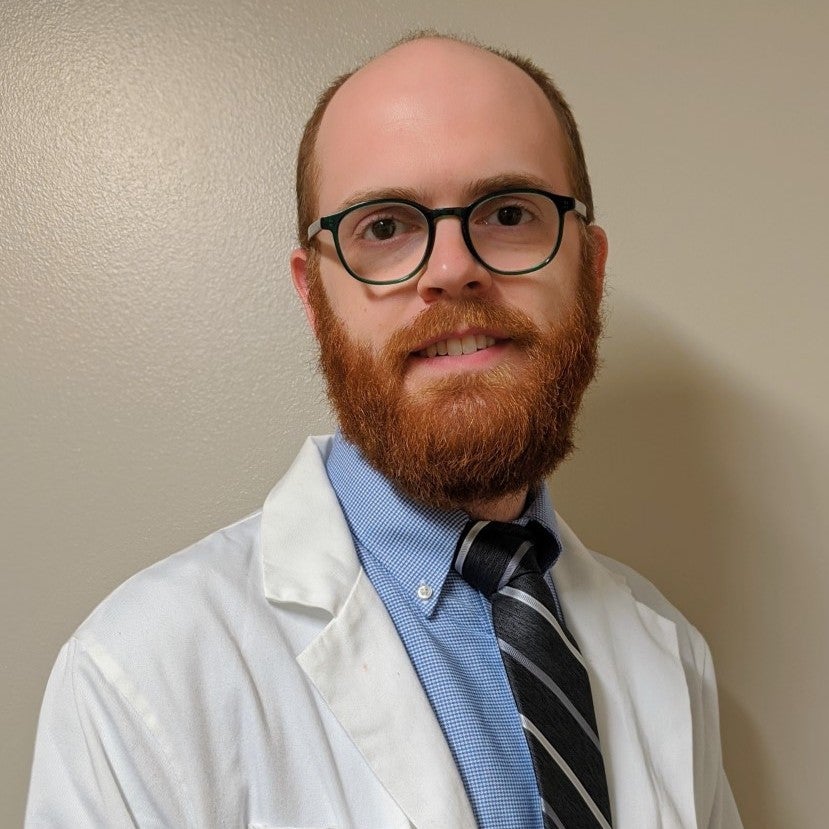 Meet Stephen Born. He served as a tutor in the OCE America Reads Program at the Parma branch of the Cuyahoga County Public Library. He has a Bachelors of Arts degree in Speech and Hearing Science from Cleveland State University Read more. »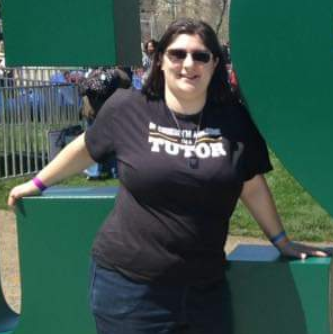 Meet Arielle Palevsky. She served as a tutor in the OCE America Reads Program at the South Euclid - Lyndhurst and Richmond Heights branches of the Cuyahoga County Public Library. She has a Bachelors degree in Psychology from Cleveland State University. Read more. »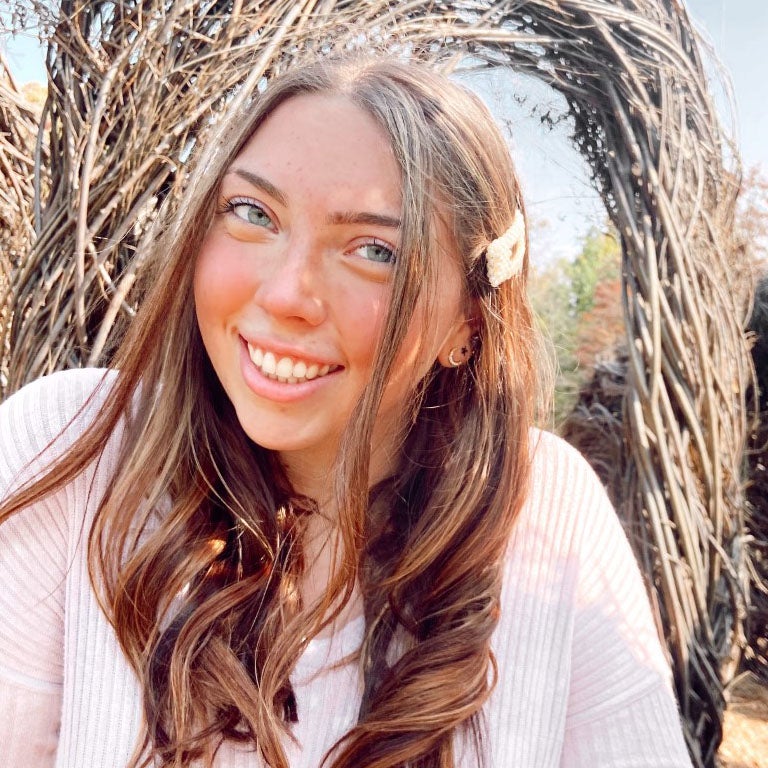 Meet Amanda Mohan. Amanda served as a tutor in the OCE America Reads Program at the Cleveland Public Library for two years. She is an Early Childhood Education major at Cleveland State University. Read more. »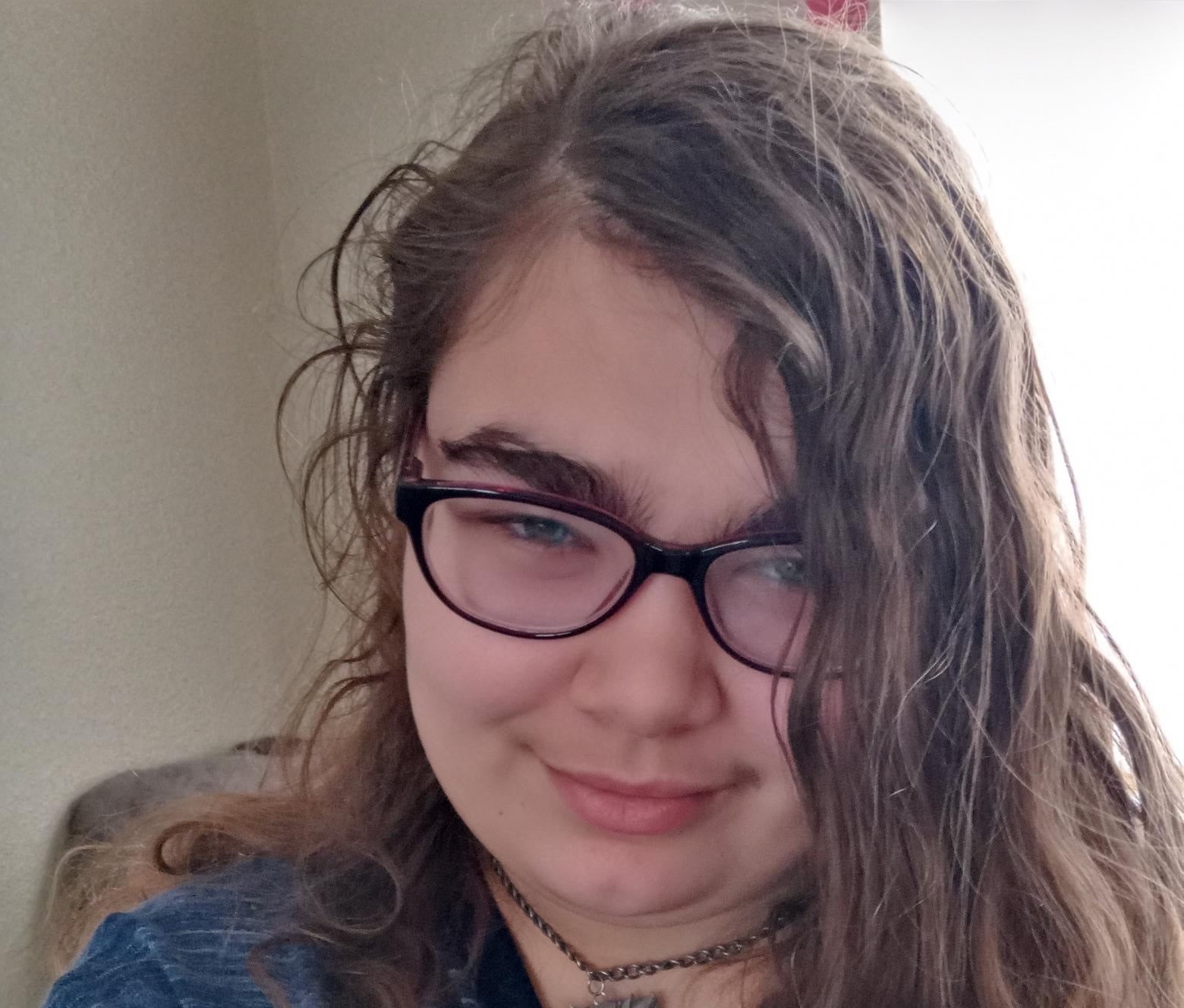 Meet Raven Grice, a tutor at Davis Aerospace and Maritime High School in the OCE Viking Corps program. She is a sophomore Studio Arts major here at Cleveland State University. Read more. »
​​​​​​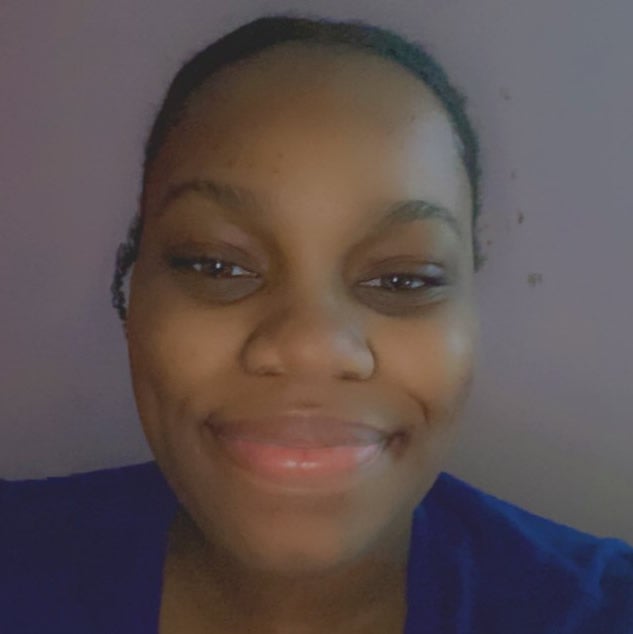 Meet Madison Crenshaw, a tutor at Davis Aerospace and Maritime High School in the OCE Viking Corps program. She is a freshman Nursing Major here at Cleveland State University. Read more. »

​​​​​​

Meet Becky Hecker-Bornino, an in-person and remote tutor, in the OCE's Viking Corps program at Davis Aerospace & Maritime High School, and is a Health Sciences Major at Cleveland State University. Read more. »

Meet Breanna Radigan, a student assistant, in the OCE Viking Corps program at Audrey's Outreach and is a freshman student at Cleveland State University. Read more. »

Meet Jayla Wilson, a remote tutor, via Zoom, in the OCE's Viking Corps program at Davis Aerospace & Maritime High School, and is a Chemical Engineering Major at Cleveland State University. Read more. »

Meet Will Swinney, a Graduate Student at CSU's Maxine Goodman Levin School of Urban Affairs. Will participated in our Office of Civic Engagement Viking Corps program this year at the Centers for Families and Children, where he logged 92 service hours and engaged with 76 community members. Read more. »

Meet Elizabeth Hani, a sophomore nursing student here at CSU. Elizabeth participated in our Office of Civic Engagement America Reads program this year at the Fulton and Rockport Branches of the Cleveland Public Library, where she logged 70 service hours and engaged with 104 community members. Read more. »

Meet Armonie Pope, a Graduate Student here at CSU. Armonie participated in our Office of Civic Engagement America Reads program this year at the E 131st branch of the Cleveland Public Library, where she logged 142 service hours and engaged with 85 community members. Read more. »

Meet Bryan Ash, a Psychology Major here at CSU. Bryan participated in our Office of Civic Engagement Viking Corps program this year at Davis A&M, where he logged 37 service hours and engaged with 38 community members. Read more. »

Meet Taya Rogers, a Health Sciences Major here at CSU. Taya participated in our Office of Civic Engagement Viking Corps program this year at the Sterling Branch of the Cleveland Public Library and Davis A&M, where she logged 84 service hours and engaged with 53 community members. Read more. »

Meet Richard Tracy Dobson, a senior Criminology Major here at CSU. Richard participated in our Office of Civic Engagement Viking Corps program this year at the Rice Branch of the Cleveland Public Library and the Broadway Boys and Girls Club, where he logged 58 service hours and engaged with 106 community members. Read more. »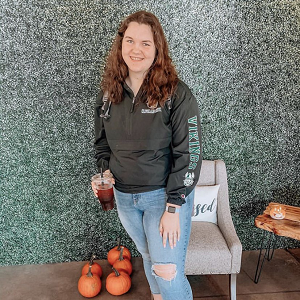 Meet Veronica Rasile, a sophomore Early Childhood Education Major here at CSU. Veronica participated in our Office of Civic Engagement Viking Corps program this year at the South Euclid-Lyndhurst Branch of the Cuyahoga County Public Library, where she logged 161 service hours and engaged with 161 community members. Read more. »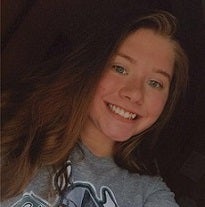 Meet Gaby Behrns, a freshman Psychology Major here at CSU. Gaby participated in our Office of Civic Engagement America Reads program this year at the E. 131st Branch of the Cleveland Public Library, where she logged 108 service hours and engaged with 238 community members. Read more. »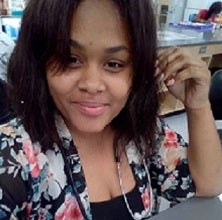 Meet Cashalynn Bolden, a senior Health Science Major here at CSU. Cashalynn participated in our Office of Civic Engagement Viking Corps program this year at the Broadway Boys and Girls Clubs of Cleveland, where she logged 181 service hours and engaged with 1,731 community members. Read more. »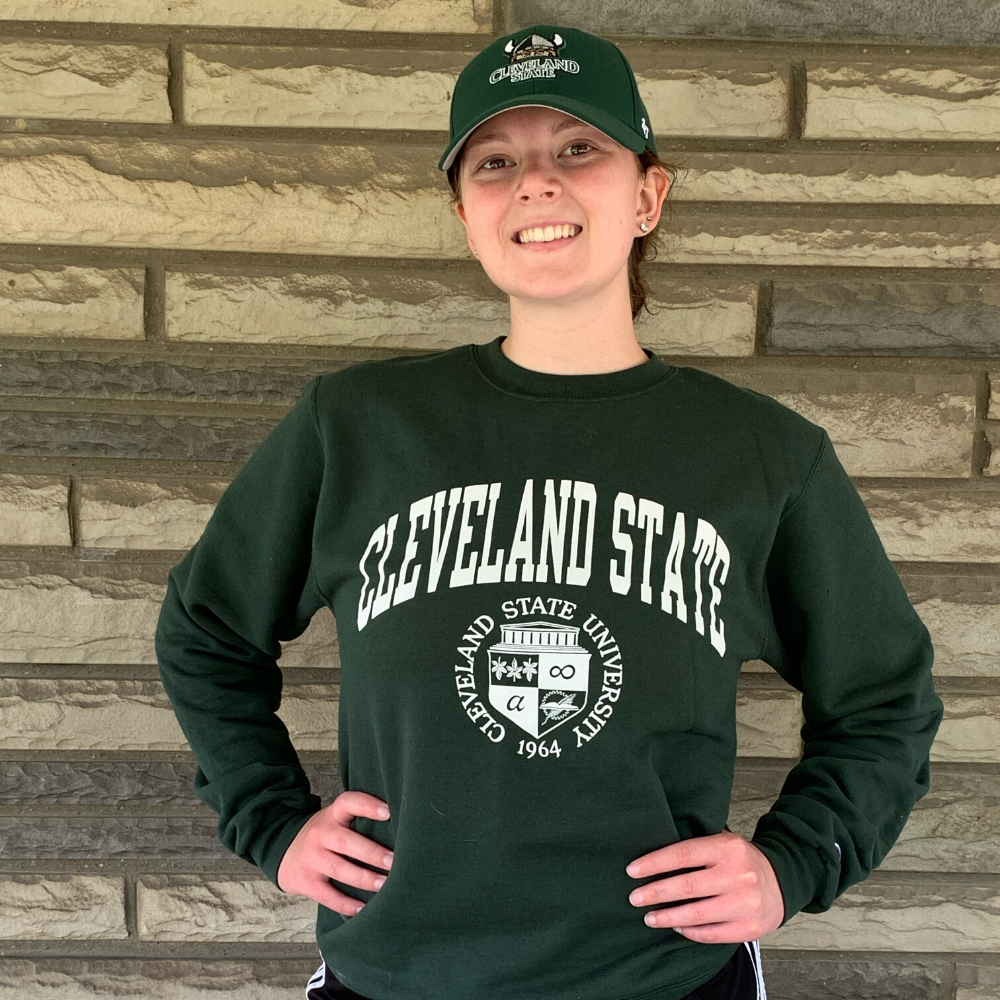 Meet Margaret Weimer. Margaret participated in our Office of Civic Engagement Viking Corps program this year at the Boys and Girls Club of Greater Cleveland, where she logged 157 service hours and engaged with 816 community members. Read more. »​​​​