Helpful Information for CSU Instructors

Helpful Information for Parents

Helpful Information for CSU Students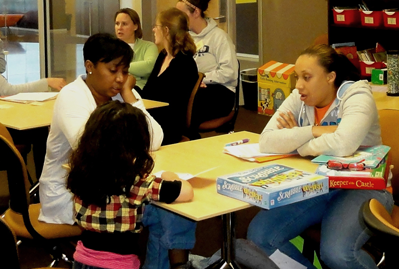 Frequently Asked Questions:
1. Where is the CLC?
We are located on the ground floor of Julka Hall, CSU's Education building, in Room 130. We are next to Fenn Tower, at 2485 Euclid Avenue.
Click here to view a map of campus.
2. Where should I park when I come to the CLC?
Parents can park in the East Garage (EG), Prospect Garage (PG), or lot 66, which is metered. The EG lot can be accessed from Chester Ave. Eastbound. Access to PG is on Prospect Avenue just west of the East 24th Street intersection. Lot 66 is next to Julka Hall, on the east side, but has a limited number of spaces. Cost for visitor parking is $2 for the first hour and $1 for every hour after that. There is also metered street parking available on Chester Ave.
 
3. Is tutoring conducted in-person at the CLC or remotely via Zoom?
Both are available! Check the Family Enrollment Form for which heading the course is listed under. The course description will also indicate if the section is remote or in-person. 
4. What materials can I check out of the CLC?
CSU students and faculty may check out assessments and leveled books for one-week. Manipulatives used for tutoring may be checked out during the tutoring period.
5. Who can check out materials at the CLC?
CSU students and faculty may check out CLC materials.
6. How long can I keep my materials?
We have a one-week checkout policy. Please call or stop by to renew materials.
7. Which assessment should I use?
We strongly recommend that if you are unsure about which assessment to use that you consult with your professor and spend some time browsing the assessment collection before making your selection. Our assessments cover achievement, literacy, language, special education, behavior, early childhood, and math.
8. What leveled book should I use?
Consider your reader's developmental needs and interests. CLC books have been leveled using the Fountas-Pinnell leveling system, which is also used in Guided Reading. The leveled books correlation guide will assist you in making your selection.
9. Who is eligible?
Tutoring services are available to all K – 12th graders in the Cleveland area.  The only requirement is that they commit to attending ALL tutoring sessions when they enroll.
10. How does it work?
Cleveland State University Education students provide tutoring services to children and youth as a part of their coursework and teacher training.  This partnership in learning is designed to be mutually beneficial to university students and to families who come into the CLC for tutoring services.
11. When does tutoring take place?
Tutoring coincides with CSU coursework and is scheduled during the Fall and Spring semesters, as well as during the Summer sessions.  Most tutoring sessions are scheduled in the evenings and last 45 minutes to one hour, meeting once or twice weekly for a period of 6-12 weeks.
12. What is the cost of tutoring?
All tutoring programs during the Fall and Spring are offered free of charge. Summer session are a one-time fee of $25 per child.