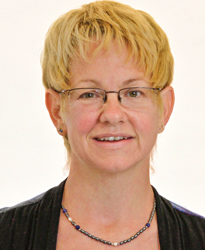 Julia C. Phillips, Ph.D
The Urban Education Ph.D. program has been designed to prepare persons capable of applying current methodology, research and knowledge to the problems of education in a contemporary urban society. Concepts from education, urban policy planning, law, economics, psychology, public administration, sociology, nursing, and political science establish the framework upon which problems of learning and learning environments are examined. Students in the program are, or intend to become, teachers, administrators or other professional personnel in schools, community colleges, colleges or universities; trainers in business or industry; allied health educators, professionals in social and community agencies; teacher educators; and educational policy planners. For students in specializations other than Counseling Psychology, the program does not merely permit a student to maintain employment while pursuing the degree, but requires program-related employment or field service experience in order to integrate theory and practice. The model for this program is a multidisciplinary community of scholars structured to enable students to develop on-going intellectual relationships with one another, faculty and the urban educational community. To establish this community, all Ph.D. students enter the program as a part of a cohort that stays together for all core and research courses for the first two years (Counseling Psychology specialization coursework is 3-4 years). The program utilizes settings in the urban educational community as research laboratories
Consistent with the program philosophy, the major goals of the Urban Education Ph.D. program are to:
1. Offer a program which will enable participants to acquire a comprehensive understanding of theories and applications of theories related to education in an urban setting.
2. Provide an opportunity for persons working full time to engage in intensive, scholarly study in the Cleveland area.
3. Foster creative problem solving among future educational leaders, supported by information from education, urban studies, social sciences and business.
4. Provide knowledge and skills to enable individuals to move from one career to another.
5. Enable participants to acquire expertise within an area of their selected specialization. It is expected that this specialization will relate specifically to previous graduate study.
The goals of the program are achieved through core seminars and three research methodology seminars, course work in one of six specialization areas and a dissertation for a minimum total of 67 semester hours, with Counseling Psychology having a minimum total of 90 semester hours.
THE CORE SEMINARS
The core seminars, which provide content for analytical and research activities, include:
1. EDU 800 - Advanced Research Design and Measurement (03)
2. EDU 803 - The Life Cycle: Development and Learning (04)*
3. EDU 801 - Inferential Statistics and Hypothesis Testing (03)
4. EDU 805 - Cultural Foundations of Education I: Social Perspectives (04)*
5. EDU 807 - Introduction to Qualitative Research (04)
6. EDU 806 - Cultural Foundations of Education II: Race and Ethnicity (02)
7. EDU 809 - Urban Education: Organizational Change and Development (04)*
8. UST 716 - Systems & Processes of Policy Development (04)
9. EDU 701 – Advanced Research Methods in Counseling and Education (2)

10. EDU 802 – Adv. Quant. Research (03) OR EDU 808 – Adv. Qual. Research (04)

11. EDU 714 – Qual Res Software for Data Analysis (02) OR EDU 715 – Quant Data Mgt, Manipulation, & Programming
*Not required for the Counseling Psychology specialization.
Total Credits: 35-36
SPECIALIZATION COURSES
Students' specializations will dictate the coursework. Learning & Development, Policy Studies, School Administration, and Teaching Chinese as a Foreign Language require 20 credits of specialization coursework. Adult, Continuing and Higher Education requires 22 credits of specialization coursework. Counseling Psychology requires 58 credits of specialization coursework.
Total Credits: Dependent on Specialization (20-58)