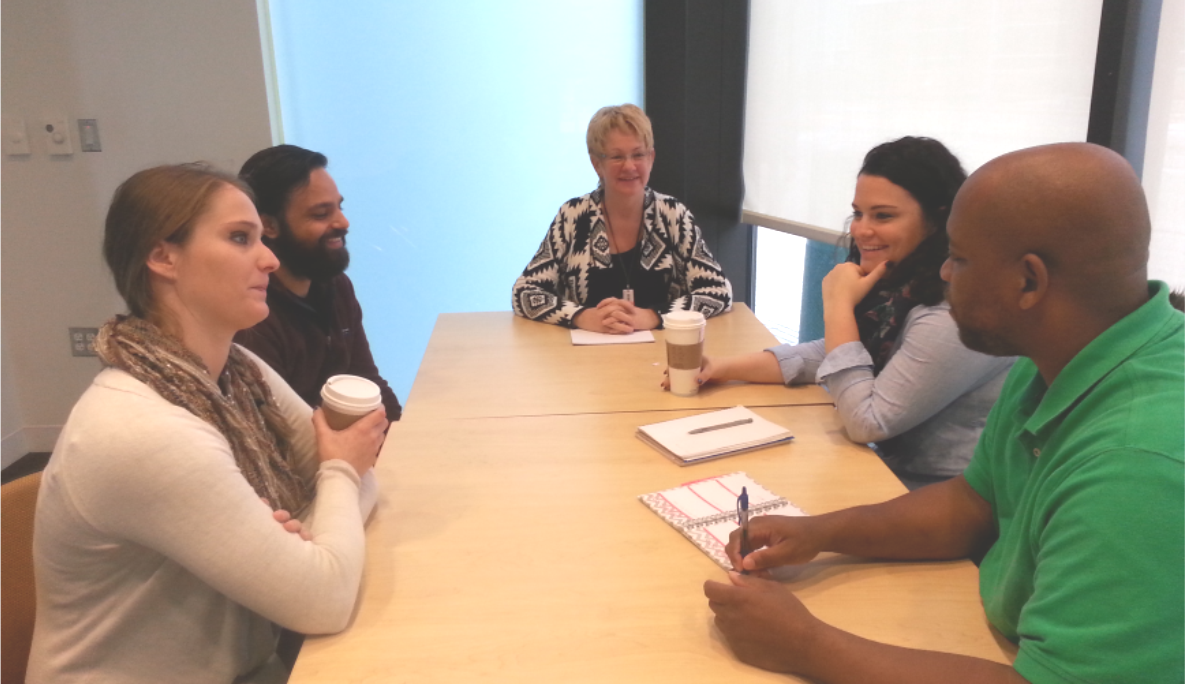 PROGRAM OVERVIEW
Thank you for your interest in our APA-accredited Counseling Psychology training program in the Levin College of Public Affairs and Education at Cleveland State University. We have designed this Website to help you gain an accurate and comprehensive view of our program. Cleveland State University offers an APA-accredited program in Health Service Psychology with a major area of study in the specialty of counseling psychology. Trainees in this program enroll in eight courses in Counseling Psychology, including Professional Issues in Counseling Psychology, Advanced Vocational Psychology, Personality, Personality Assessment, Intelligence Testing, Counseling Research, Supervision & Consultation, and Family Counseling. They also complete two academic year-long practica in Counseling Psychology and an original quantitative or qualitative dissertation in the specialty. The program offers a focus in the area of urban issues by integrating these issues in Counseling Psychology courses and requiring a two-credit hour course in Urban Education, as well as one practicum in an urban setting. Our central mission is to educate counseling psychologists who are competent to work effectively with diverse urban populations – competent in assessment, intervention, research, and supervision tasks. Our program is designed to immerse students in the issues facing urban populations as well as to help students develop the competencies they need to function as professional psychologists. Counseling psychology became a designated specialization in the Urban Education Ph.D. program in 2006 and earned its APA accreditation in 2010. Its graduates have been eligible for psychology licensing in Ohio since 1992.
NEW DEVELOPMENTS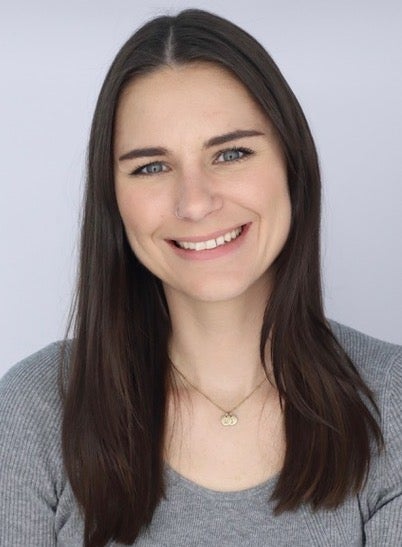 August 2023 – We are thrilled to announce that Dr. Casey Hinger will be joining the program as an assistant professor. She is a recent graduate of the APA-accredited Counseling Psychology program at Georgia State University and completed her internship at the APA-accredited Counseling Center at Georgia State. Dr. Hinger will be teaching professional issues, practicum I and II, intelligence testing, and multicultural counseling. She has strong research skills in both quantitative and qualitative methodologies and will be a terrific mentor. Dr. Hinger's dissertation research focused on racial allyship from the perspective of people of Color and she has engaged in leadership on this topic as part of two presidential initiatives in the Society of Counseling Psychology (Division 17 of the American Psychological Association). Dr. Hinger is a wonderful addition to the program.
August 2023 – Dr. Julia Phillips will be promoted to Professor in August based on her intellectual leadership at the national level. She served as the President of the Council of Counseling Psychology Training Programs (CCPTP), the national professional organization that serves APA-accredited doctoral programs in the specialty of counseling psychology. Additionally, Dr. Phillips was Tri-Chair of the 2020 Counseling Psychology Conference, a national conference held every six years by the Society of Counseling Psychology, CCPTP, and the Association of Counseling Center Training Agencies. This conference was focused on liberation psychology and was weeks from happening when the nation shut down during the COVID-19 pandemic. You can read more about it in a recent article published by The Counseling Psychologist. Finally, Dr. Phillips served two terms as Chair of the Counseling Psychology Specialty Council (CPSC), the professional organization that brings together constituent counseling psychology organizations. The CPSC addresses national issues affecting counseling psychology as a specialty in professional psychology, as recognized by the APA Commission for the Recognition of Specialties and Subspecialties in Professional Psychology. As Chair, she is finishing her sixth year as the CPSC Director on the Council of Specialties in Professional Psychology.
September 2022 – The GRE is no longer required for admissions. Instead, students should describe their experiences and skills with quantitative research methods and statistics in their personal statements. In addition, students should address the personal characteristics that will enable them to succeed in a doctoral program that requires a minimum of three courses in quantitative research and statistics.
October 2021 – We submitted our self-study for re-accreditation by the American Psychological Association and will have a site visit in the 2023-2024 academic year. We remain fully accredited while we await the site visit and subsequent determination by the Commission on Accreditation.
ADMISSION INFORMATION AND REQUIREMENTS
We are seeking applicants with a desire to gain multicultural competencies in counseling psychology and who approach their education and training with cultural humility. CSU's program focuses on urban issues and working within an urban context. We seek applicants who can contribute to a vibrant, diverse community of scholars, practitioners, learners, and advocates.
Fall Application Deadline: January 15th for admission the following Fall Semester
Prerequisites: Masters degree in counseling, counseling psychology, clinical psychology or closely related field. Research experience and experience in an applied setting is preferred. Good communication skills.
Minimum G.P.A: Minimum undergraduate GPA of 2.85 and 3.5 graduate GPA.
GRE Requirement: The GRE is no longer required. Students may submit GRE scores if they believe it will be beneficial to their applications.
Letters of Recommendation: Strong three letters of recommendation (including at least one from a graduate faculty member).
Personal Statement: Not exceeding three pages single-spaced. Your statement should include:
the factors that attracted you to counseling psychology and to Cleveland State's program,

your experience and skills with quantitative research methods and statistics,

the personal characteristics that will enable you to succeed in a doctoral program that requires a minimum of three courses in quantitative research and statistics,

your goals for doctoral study and for your career,

interests in research and practice,

the goodness of fit with the specialty of Counseling Psychology (e.g., its focus on diversity and social justice, prevention, career development) and the urban focus of CSU's program.
CORE COUNSELING PSYCHOLOGY FACULTY
There are five core counseling psychology faculty members along with numerous other faculty who teach research, general psychology courses, urban education, and counseling courses. All faculty are available to assist students with their development as competent professionals. Faculty profiles are available at http://facultyprofile.csuohio.edu/csufacultyprofile/index.cfm?college=EDU
Graham Stead, Ph.D. Professor
Julia C. Phillips, Ph.D. Associate Professor and Director of Training
Yu-Hsin "Kelly" Liao, Ph.D. Associate Professor
Tawanda Greer-Medley, Ph.D. Associate Professor
Cassandra Hinger, Ph.D. Assistant Professor
DEGREE COMPLETION REQUIREMENTS
STRUCTURE OF THE PROGRAM:
· Year 1:Full time course enrollment for each semester and 6 credits in summer session
· Year 2:Full time course enrollment for each semester and practicum
· Year 3:Practicum, full-time courses, and comprehensive examinations
· Year 4:Dissertation research, courses, and optional 3rd year of practicum
· Year 5: Doctoral internship*
*Students who elect to do a two-year half time internship will complete the program in at least six years
PRACTICUM
Students begin a four-semester sequence of enrollment in practicum at the beginning of their second year of enrollment in the program. The first practicum focuses on psychotherapy, the second on assessment and intervention. All practicum placements are community based. All practica must be supervised by licensed psychologists. The following represent the community sites in Northeast Ohio in which counseling psychology students have been placed in the last three years.
Oberlin College Counseling Center
Cleveland State University Counseling Center
OhioGuidestone, Cleveland Ohio
University of Akron Counseling Center
Baldwin Wallace College, Health and Counseling Services
MetroHealth Medical Center
Portage Path Behavioral Health, Akron and Barberton
Applewood, Inc., Cleveland
Bellefaire JCB, Shaker Heights
John Carroll University Counseling Center
LICENSURE
The Urban Education, Counseling Psychology doctoral program at Cleveland State University prepares students to sit for the EPPP for licensure. We have reviewed the licensing requirements for all U.S. jurisdictions to determine eligibility (see below) to sit for the EPPP.
U.S. Boards of Psychology in which graduates would be eligible to sit for the EPPP upon completion of the doctoral program: Alabama, Alaska, Arizona, Arkansas, Colorado, Connecticut, Delaware, District of Columbia (DC), Florida, Georgia, Hawaii, Idaho, Illinois, Indiana, Iowa, Kansas, Kentucky, Louisiana, Maryland, Massachusetts, Michigan, Minnesota, Missouri, Montana, Nebraska, Nevada, New Hampshire, New Jersey, New Mexico, New York, North Carolina, North Dakota, Ohio, Oklahoma, Oregon, Pennsylvania, Puerto Rico, Rhode Island, South Carolina, South Dakota, Tennessee, Texas, Utah, Vermont, Virgin Islands, Virginia, Washington, West Virginia, Wisconsin, and Wyoming.
U.S. Boards of Psychology in which graduates would not be eligible to sit for the EPPP without additional coursework: California, Maine
U.S. Boards of Psychology in which we have not determined if graduates would be eligible: Puerto Rico
ACCREDITATION:
The University is accredited by the Higher Learning Commission and the Counseling Psychology program is accredited by the American Psychological Association. 
*Questions related to the program's accredited status should be directed to the Commission on Accreditation: Office of Program Accreditation and Consultation 
American Psychological Association 750 1st Street, NE, Washington, D.C. 20002-4242 
Phone: (202) 336-5979 / Email: apaaccred@apa.org Web: http://www.apa.org/ed/accreditation